The Laval Rocket kicked off their 2020-21 AHL season one week ago today and have picked up two wins in their first three games against the Belleville Senators thanks to noteworthy performances from some of the Montreal Canadiens' most promising prospects.
Impressive Rookies
Talk about making a good first impression. The Rocket's rookies have been all over the scoresheet through three games and have made an immediate impact on their new team.
Related: 5 Laval Rocket Players to Watch This Season
Laval opened the season with a 5-1 victory over Belleville. In the game, Joël Teasdale netted his first professional goal and added an assist while Jesse Ylönen put up his first point as a pro.
Teasdale signed a three-year entry-level deal with the Canadiens as an undrafted free agent but had yet to play a game for the organization until last Friday. That's because he was forced to miss the entire 2019-20 season after suffering tears in both his ACL and MCL during an on-ice session in the offseason. Surgery was required to repair the ligaments. It's impressive to see him playing at such a high level already.
For his part, Ylönen, a Montreal second-round pick in 2018, has displayed speed, savvy, and an offensive flair on the wing. He's a highly skilled player who has adjusted nicely to the North American game.
"He's a special talent and a very skilled player," Joseph Blandisi said of his linemate, Ylönen. "He has eyes in the back of his head. I haven't had that many scoring chances in a game in a long time. He's finding me all over the ice." (from 'With NHL aspirations still alive, Blandisi paces Rocket to opening-night victory', Montreal Gazette – 2/13/21).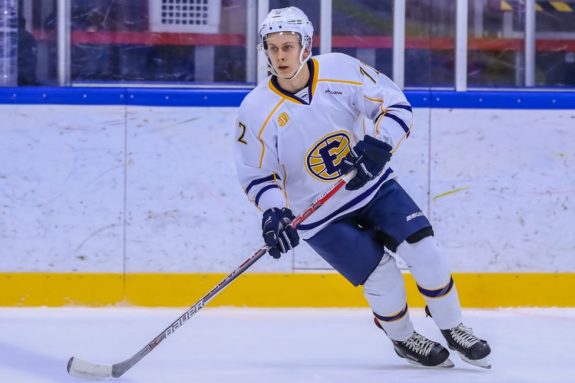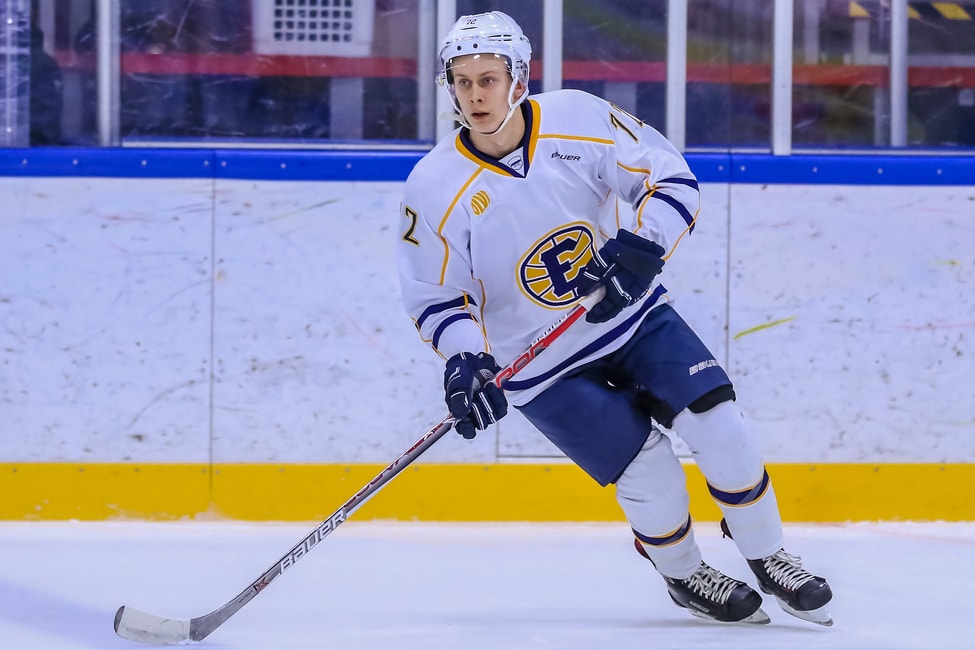 In game two, another 5-1 win for the Rocket, it was Rafaël Harvey-Pinard, a seventh-round pick of the Canadiens, who stole the show with his first pro goal and feisty play reminiscent of Habs' assistant captain Brendan Gallagher.
"He plays hard, he plays well, he plays the right way. He's comfortable with the pace of the game, he's comfortable with the adversity. Any line I put him with he carries his weight and for a small guy he plays on the inside. He's certainly acclimated quickly," Rocket head coach Joël Bouchard said of Harvey-Pinard.
Michael Frolik Taking Jan Mysak Under His Wing  
18-year-old Jan Mysak, a Montreal second-round selection at the 2020 NHL Draft, made his pro debut in a 4-1 Rocket loss on Tuesday night under the watchful eye of his countryman Michael Frolik who was sent down to Laval this week for conditioning purposes.
While Mysak didn't put up any points in his first game, he showed flashes of his talent and stood his ground in the faceoff circle.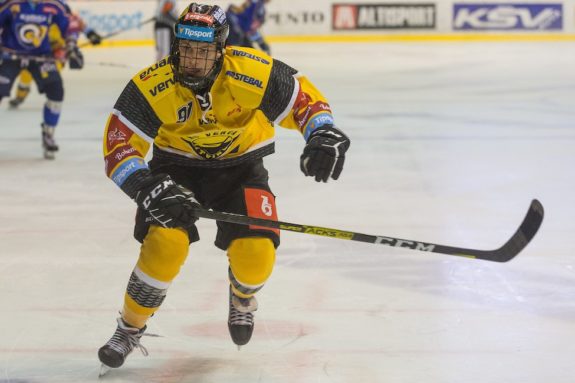 Perhaps more importantly, he is learning valuable lessons from Bouchard and Frolik, a 13-year NHL veteran who played the first AHL contest of his career this week and who has made a point to mentor his young compatriot.
"He's a very high-skilled player, I think. Obviously, he's so young so it's nice to see him here and I try to talk to him and help him out, be here for him. I think it's good for him that I'm here to help him and I'll try to take him under my wing. He seems like a great kid," said Frolik of Mysak.
Rookie Arsen Khisamutdinov also made his first appearance with Laval on Tuesday.
Improving Young Veterans
Not to be outdone, the likes of Cale Fleury, Cayden Primeau, Michael McNiven, and Lukas Vejdemo all made their presence felt in their return with the Rocket.
Related: Canadiens News & Rumours: Tatar, Julien, Laval & More
Primeau, who was named to the AHL's all-rookie team in 2019-20, and McNiven each picked up a win in their first starts. For his part, Fleury showed why he is on the verge of becoming a full-time NHL player, putting forth a pair of strong performances during opening weekend. Vejdemo, who made his NHL debut with the Canadiens last season, has two goals and an assist in three games to go along with his defensive prowess.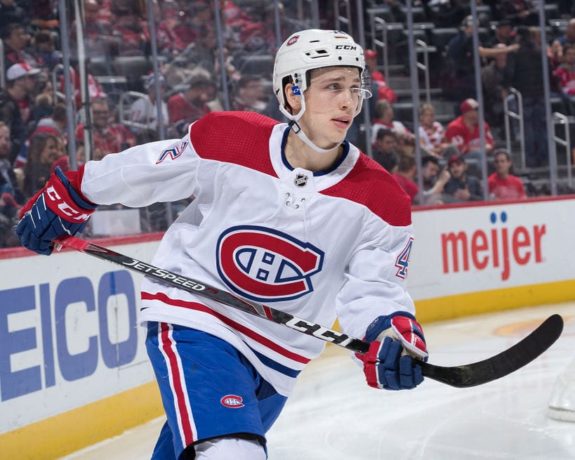 Meanwhile, Ryan Poehling was injured on opening night, but returned Tuesday with a solid game at center and put a team-leading four shots on net.
On defense, Otto Leskinen and Gustav Olofsson have both made standout plays through three games and contributed to Laval's high-paced style and speedy execution.
What's Next for the Rocket?
The Rocket will wrap up their four-game series against the Senators tonight at the Bell Centre in Montreal before hosting the Manitoba Moose, the AHL affiliate of the Winnipeg Jets, for another four-game set beginning Monday.
With no less than 35 players at his disposal right now, Bouchard is having to juggle his lineup every night to make sure everyone sees some game action. He's hopeful that the injured Kaiden Guhle, the Canadiens' first-round pick in 2020 who turned heads during Laval's training camp, will be able to make his pro debut in short order.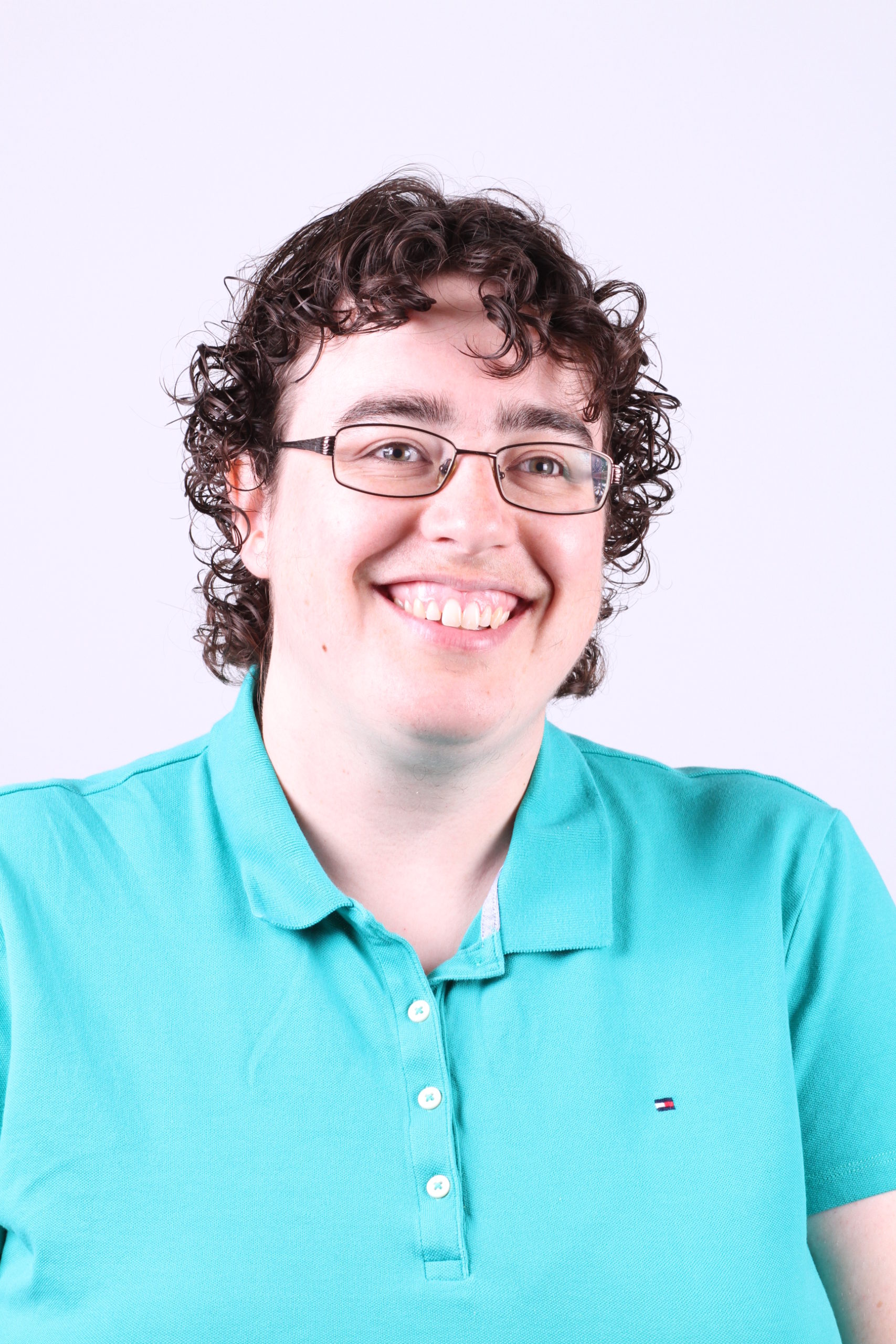 Melissa has been covering the Montreal Canadiens for The Hockey Writers since March of 2020. She is also THW's Social Media & Marketing Manager as well as co-host of Chicks & Sticks, a weekly show produced by THW. In 2006, she spearheaded the social media initiatives for Tennis Canada and Rogers Cup and was the primary person responsible for their upkeep for over 10 years. She has written articles for multiple tennis websites and interviewed the likes of Roger Federer and Serena Williams. While her career in sports started in tennis, her first love has always been hockey. She has a journalism degree from Concordia University.