Yesterday afternoon, the Montreal Canadiens made the coaching shakeup no one was looking for by firing assistant coach Perry Pearn. The move was no doubt hard on everyone from Pierre Gauthier to Jacques Martin who has worked with Pearn for years. Surprisingly, the Canadiens got a lot of heat for firing the well-liked assistant coach and making him a scapegoat. I have no doubt that Pearn is a very nice guy and have even heard stories to that effect. However, coaches that are nice, jerks and anywhere in between are hired to be fired. Pearn has been fired and will probably be hired again… And then fired again. Happens to coaches all the time. The Canadiens had one assistant coach more that they could have behind the bench and allowed Gauthier to keep his friend Martin employed… for now.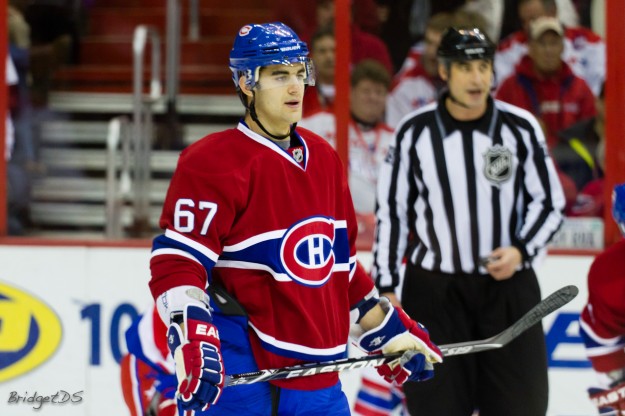 The question was obvious: How would the team respond heading into their most important and most difficult stretch. The truth is, it couldn't have started off any better. They fell behind early when Jaromir Jagr opened the scoring, but scored five straight unanswered goals and head into their home and home series with the Boston Bruins with a renewed optimism and even a little confidence. They even refused to sit back on their 3-1 lead in the third period, tacking on two more goals and outshooting the Flyers 12-4 in the final frame.
Now, don't let this fool you: This team isn't better because Pearn is no longer with the team. This team has a lot of heart, a lot of veterans who have pride and the firing – which Gauthier announced to the team himself – proved that there is something being done and they better wake up. It's still early in the experience, but it may just need the spark the Canadiens needed to get their season back on track.
They are now only three points back of the final playoff spot in the Eastern Conference, and before you roast me for thinking about that now, Elliotte Friedman wrote a piece that focuses on team's starts and since the lockout only two teams have made the playoffs after being more than three points out of the playoffs on November 1. The Canadiens, despite their slow start are right at that number now with two important games to go.
It forces teams who seem themselves as contenders to make moves early to avoid losing their entire season. That's what happened with the Canadiens and Pearn. It may not be the huge shakeup Canadiens fans wanted to see, and it does not solve all of their issues but it may just be the move that saves their season.