It's no secret that the Vancouver Canucks lost a lot of key talent this past offseason. Before free agency was a month old, Chris Tanev, Jacob Markstrom, and Josh Leivo were members of the Calgary Flames, Tyler Toffoli was part of the Montreal Canadiens and Troy Stecher was in the Motor City.
Related: Vancouver Canucks Trade Targets for Jake Virtanen
The Canucks seemingly did a good job replacing almost all of them by signing Braden Holtby and Travis Hamonic through free agency and trading for Nate Schmidt from the Vegas Golden Knights. On paper, they had a stronger, more mobile defence core and a goaltending tandem that could compete with the best the Scotia North Division had to offer.
The new additions general manager Jim Benning brought in are getting mixed reviews so far. None of them have hit their stride yet, which is troublesome for a team that was banking on them to improve on, or at the very least, replace the pieces they lost in the offseason. It may be too early to evaluate their performance but with only 42 games left on the schedule, it's as good a time as any to give them their first report card.
Braden Holtby
The minute Holtby signed with the Canucks, everyone knew that Markstrom's time in Vancouver had come to an end. That or a Thatcher Demko trade was imminent. It turned out to be the former, as Markstrom signed with the Flames a few hours later.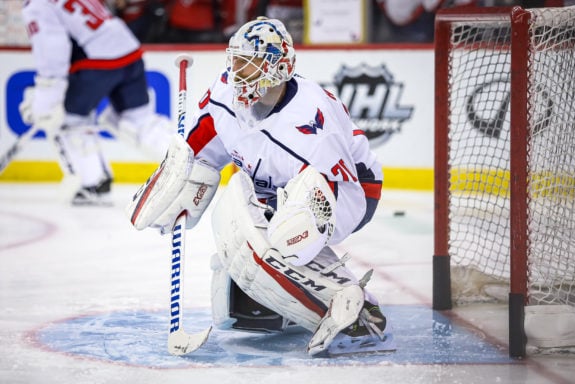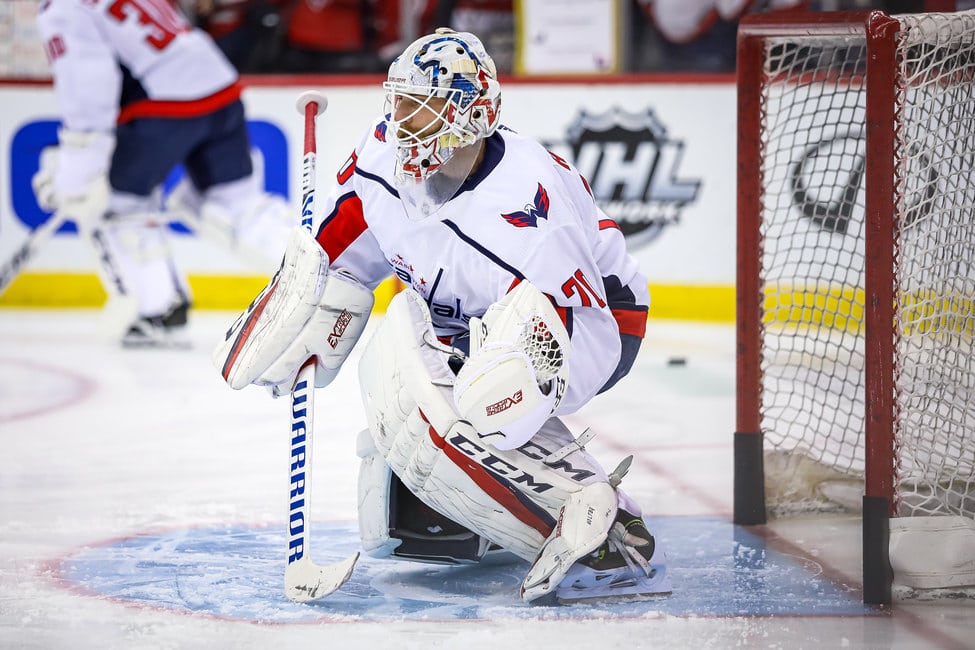 Holtby spent his entire career with the Washington Capitals and accumulated 282 wins and 35 shutouts to go along with a Stanley Cup and Vezina Trophy. His resume spoke for itself, even though he just came off his worst season in the NHL. After the signing, a lot of people believed that he could be a consistent starting goaltender and team up with Demko to form a solid tandem for the Canucks.
How Has Holtby Performed in 2020-21?
It's hard to fault any of the Canucks goaltenders for the eight losses this season, especially with all the turnovers and spotty defensive play, but they are still the last line of defence. Holtby is sporting a dismal 3.63 goals-against average (GAA) and .896 save percentage (SV%), so he's not really doing the team any favours right now. When the guy that he replaced is clocking in with a 2.37 GAA and .920 SV% for a rival team in the same division, the optics do not look very good.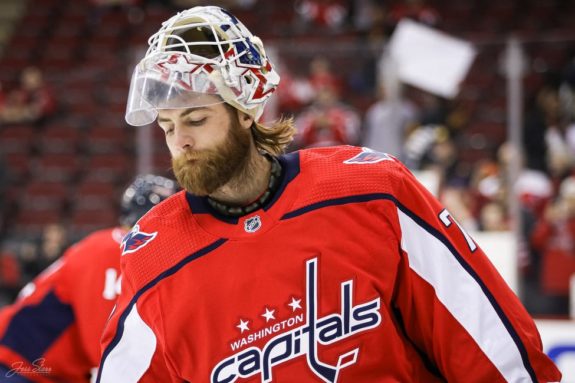 Holtby has not been horrible in his six starts, but he has not been brilliant either. He has been okay, and that's not good enough for a guy that was supposed to at least make Canucks fans feel okay about losing Markstrom's brilliance in the crease. Almost every game he has allowed three goals or more and has only three quality starts (QS) to his credit so far. His goals-saved above average (GSAA) remains in the negatives at minus-1.72 and he has failed to make the key save at the right time to will his team to victory, which is something Markstrom did frequently last season.
Grade: C+
Holtby has just been average as the second half of the 1A/1B tandem the Canucks are going with this season. For a team that relies heavily on their goaltenders to cover up their mistakes, he has to be better. Now I don't expect him to be the MVP Markstrom was last season, but he has to start providing some consistent goaltending even when his team is not playing the best in front of him.
Nate Schmidt
Like Tanev and Stecher, Schmidt was an undrafted free agent from the college circuit. He played three seasons with the University of Denver before the Washington Capitals came calling in 2013, two years after he was supposed to be selected. He played three seasons with them before the Golden Knights chose him in the expansion draft. In Vegas, he became one of their top defenceman, and consistently delivered solid two-way hockey from their blueline. Over 196 games, he posted 21 goals and 76 assists for 97 points.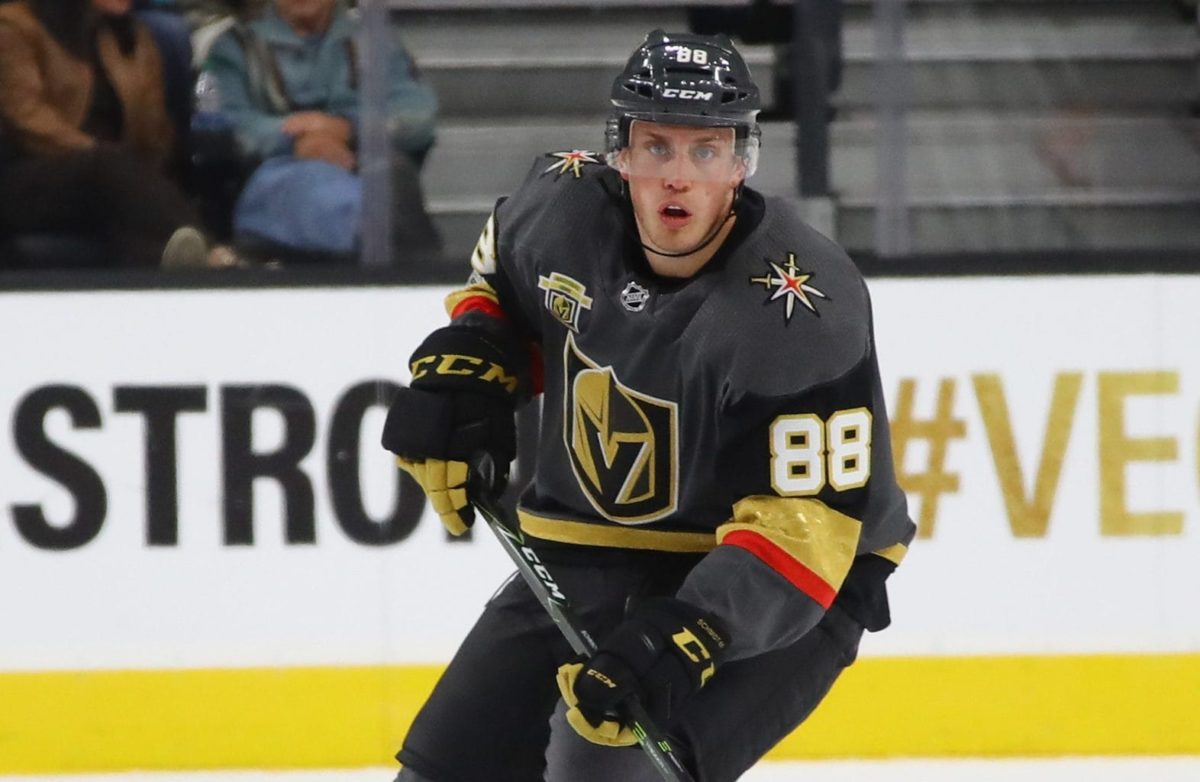 Then on Oct 12, 2020, Schmidt was traded to the Canucks for a 2022 third-round draft pick. With the Golden Knights facing a cap crunch after signing top free agent Alex Pietrangelo, they needed to shed salary, and Schmidt's $5.95 million cap hit was something they couldn't have on the books anymore. So he was off to Vancouver.
How Has Schmidt Performed in 2020-21?
As much as we all love Quinn Hughes' 15 points in 14 games, I don't think any member of the Canucks defence core has played well this season, and that includes Schmidt. However, he does have a respectable plus-3 in the plus-minus column and that is surprising considering the number of goals they have surrendered. He also sports a 49.7 Corsi-for percentage (CF%), which is also a little surprising with the number of turnovers and amount of time the opposing team has spent in the defensive zone.
Related: Canucks Motte Emerging as a Two-Way Threat in the NHL
The defence core as a whole has been average, to put it mildly. They have allowed the most goals (55) of any team in the NHL and are plagued by turnovers and questionable decision making coming out of their own zone. With Schmidt being touted as a solid puck-moving defenceman that can push the pace, I haven't seen enough of his strengths so far this season. That being said, he has been one of the Canucks' most consistent blueliners through 14 games. Though, the bar is set pretty low right now with no members of the blue line above 50 in CF%.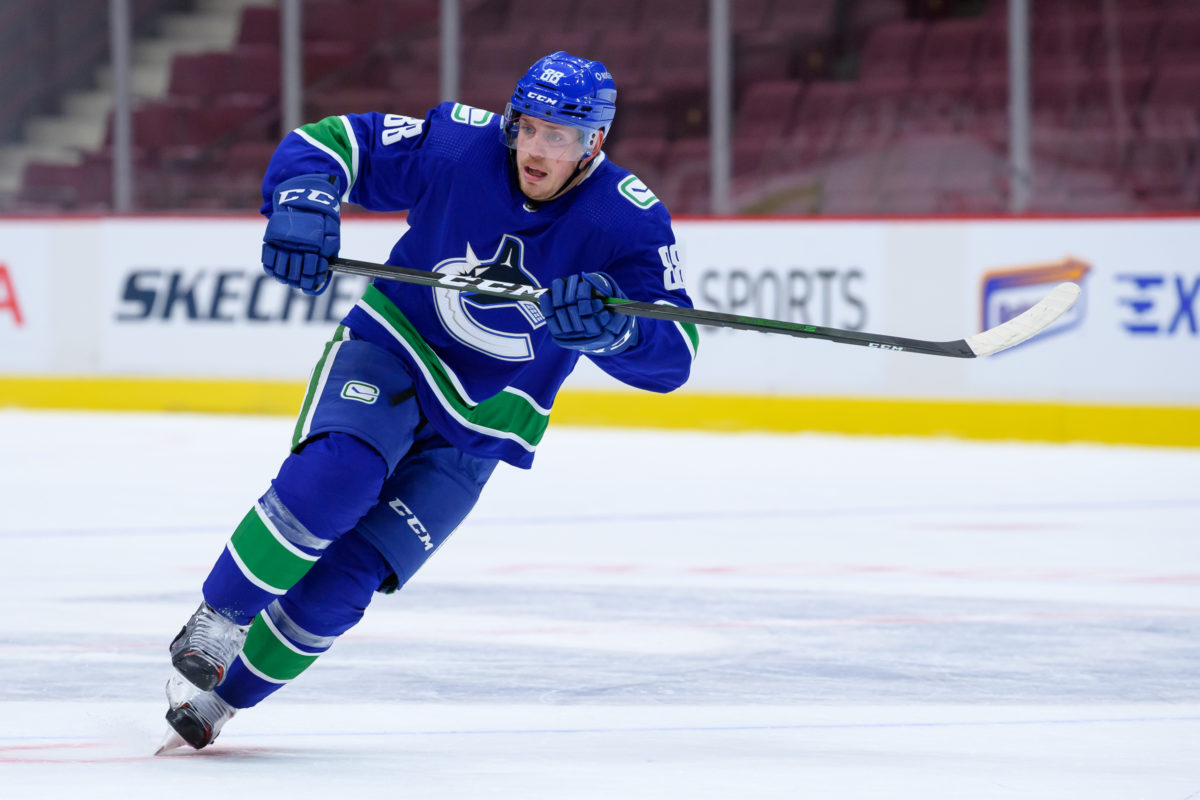 Grade: B
Schmidt has only been good for his new team. The thing is, the Canucks need him to be great for them to make a run at the playoffs. He plays over 20 minutes a night in all situations and hasn't nearly been the same defenceman that suited up for the Golden Knights the past few seasons. For a player that plays that much, he has to have more of a positive impact on the team. He needs to be the glue that holds the defence core together, much like Tanev was for over a decade. He definitely has the skill set to be that guy, now he just has to put it all together and stabilize a defence that desperately needs to be fixed, before it's too late.
Travis Hamonic
Travis Hamonic was a late addition to the Canucks' roster after he had to quarantine for two weeks because of COVID-19 protocols. Before joining the team, he played three seasons for the Flames recording 11 goals and 31 assists for 42 points. He was initially a second-round draft pick of the New York Islanders where he played his first seven campaigns before he was ultimately traded to the Flames in 2017 for multiple picks in the 2018 and 2019 drafts. He officially joined the Canucks on Jan 12, 2021, just before their first game against the Edmonton Oilers on Jan 13.
How Has Hamonic Performed in 2020-21?
Hamonic has only played five games so far this season and is currently on the shelf with an upper-body injury which he suffered in a game against the Canadiens on Jan 20. In the games he did play, he struggled. In his first few appearances with his new team, he looked slow and rusty. It wasn't until the last couple of games before his injury that he looked more like himself.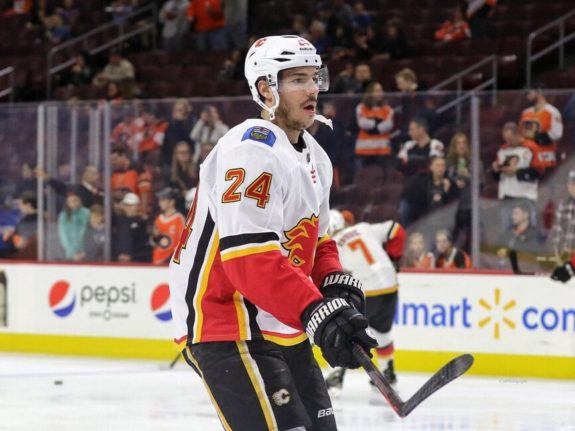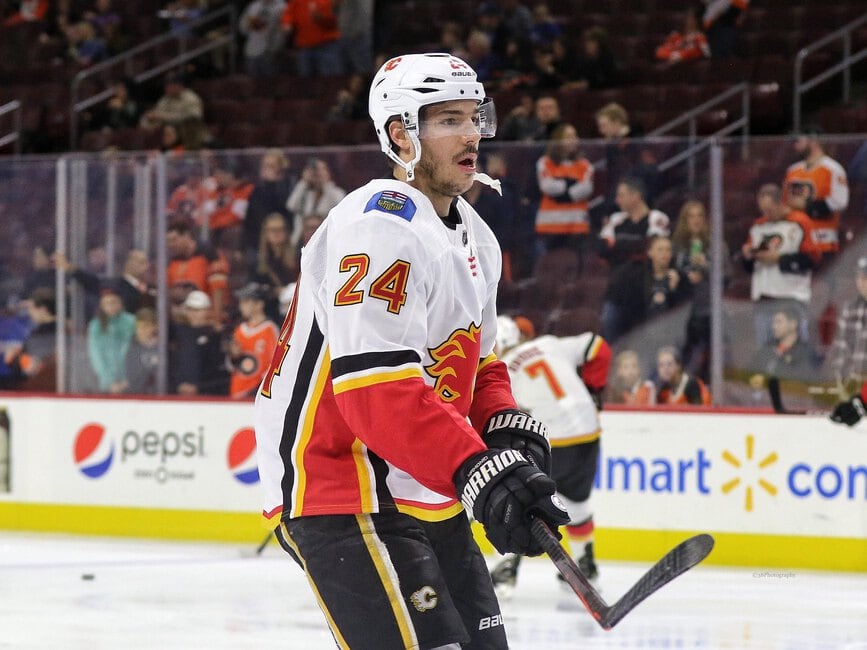 Like Tanev, Hamonic has proven to be a solid defenceman who can kill penalties and consistently block shots. Unfortunately, he hasn't shown that part of his game too often yet this season. Granted, he's only played five games and most of them were spent trying to catch up to his teammates. His CF% is below average at 45.2 and for a supposedly aggressive player, he only had two games where he was officially credited with some hits. He also has not replaced Tanev's rock-solid penalty killing, as the Canucks surrendered power play goals in all but one of the games he played in.
Grade: C-
Like most of the new additions to the Canucks, Hamonic performance this season has just been average. He has not played as many games as his cohorts, but we can only judge him on what we have seen. The admittedly small sample size has not been flattering, as he has not yet replaced Tanev or even Stecher's stabilizing presence on the blue line. Like Schmidt, he has a skill set that should strengthen any team's defence core. We will have to wait and see if he can turn it around when he returns to the lineup, as the Canucks could use all the help they can get in the waking nightmare that is the Scotia North Division.
Canucks Need the New Guys To Be Better
For the Canucks to quickly turn it around this season, Schmidt, Holtby, and Hamonic (when he gets back into the lineup) need to better, period. With the losses of Tanev and Markstrom proving to be insurmountable at this point, they have to start making that talking point moot.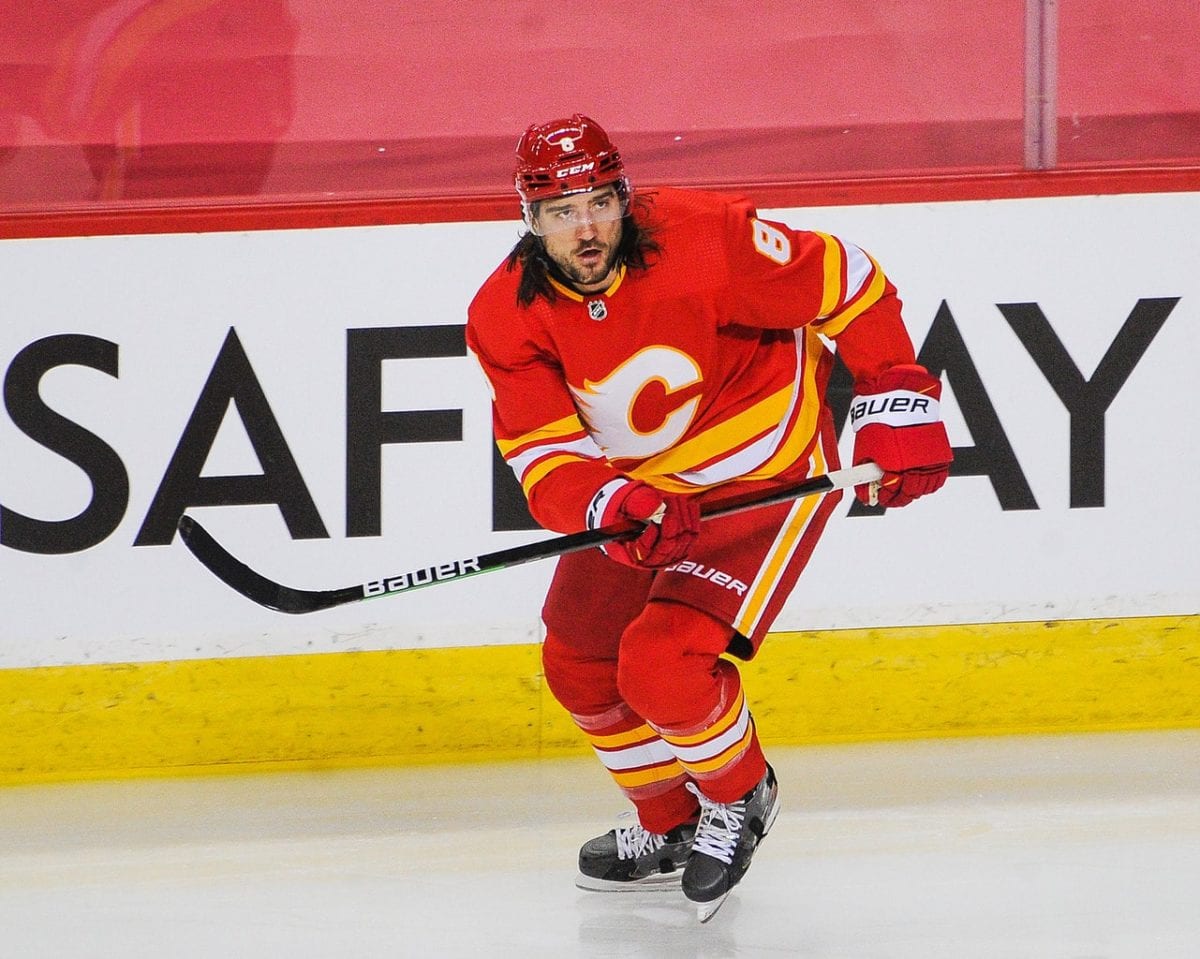 Ever since the beginning of the 2020-21 season, they have looked like a boat without a rudder and a house without a foundation. With every game that passes by, it's looking more and more like they were the glue that held this team together.
Related: Canucks' Potential Trade Offers for Sam Bennett
The Canucks will have to find a way to replace their presence on the team at one point. Schmidt, Holtby, and Hamonic have the pedigree and experience to fill their shoes, unfortunately, they just don't have the time to wait for them to get acclimated to their new surroundings. With mid-season coming up fast, they will need to figure it out soon or Canucks fans will be planning for yet another draft lottery instead of the exciting atmosphere of the Stanley Cup playoffs.
All statistics were taken from Hockey Reference and NHL.com
---
---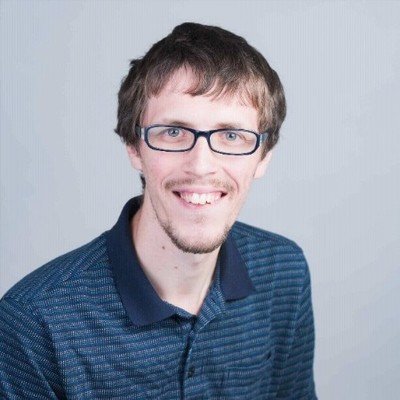 Matthew Zator is a THW freelance writer, media editor, and scout who lives and breathes Vancouver Canucks hockey, the NHL Draft, and prospects in general. He loves talking about young players and their potential. Matthew is a must-read for Canucks fans and fans of the NHL Draft and its prospects. For interview requests or content information, you can follow Matthew through his social media accounts which are listed under his photo at the conclusion of articles like this one about Tyler Motte.
Matthew also hosts The Hockey Writers Prospect Corner on YouTube and is the co-host of The Hockey Writers Podcast & Western Centric Podcast.