The NHL trade deadline is a time for teams in contention for the Stanley Cup to make moves to get one step closer to their goal. It's also a time for teams out of contention to dump certain players in an effort to get maximum return. The trade deadline has not been good to the Washington Capitals in recent years, but that trend seems to have changed this season.
In a move that went mostly unnoticed a few days before the deadline, the Capitals acquired defenseman Michal Kempny from the Chicago Blackhawks in return for a third-round draft pick. General manager Brian MacLellan was criticized on social media for not making a splash at the deadline and landing a big-name player to help with Washington's playoff push. The Capitals were rumored to have been making a big play for Ottawa's star defenseman, Erik Karlsson. However, the big move never materialized.
Washington Capitals Deadline Curse
Martin Erat, Kevin Shattenkirk, Mike Weber, and Jason Arnott are just some of the names the Capitals have traded for at the deadline in recent seasons. All of those players seemed to be solid acquisitions at the time but turned out to be busts in the end.
Not only did they not work out but in some cases, the deals ended up being very costly. Washington fans have tried to forget that current Nashville Predators star Filip Forsberg was once a part of the Capitals' organization before being included in a terrible deadline deal that netted Washington Martin Erat.
Fortunately, MacLellan and the Capitals seem to have gotten one right this year. Although the move didn't make a splash around the league, Kempny has turned out to be an important player for Washington down the stretch and he continues to be important in the Stanley Cup playoffs.
Washington was in dire need of a defenseman, but the front office was smart this time around. The Shattenkirk experiment went completely wrong last season and the Caps couldn't afford to repeat their mistake. Instead of giving away a lot for a popular player, Washington went out on a limb and picked up Kempny a few days before the deadline.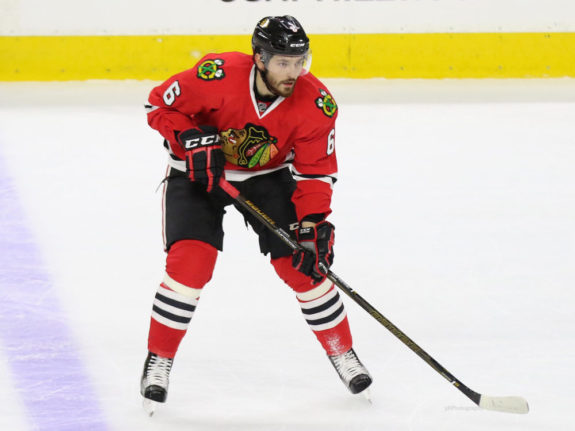 So far, that limb has turned out to be a very successful one.
Kempny a Top-Pair Defenseman
Although he had just three points in the regular season after making his debut with the Caps on Feb. 22, Kempny has filled a much-needed role and has settled in as a staple on Washington's first defensive pairing with John Carlson.
Head coach Barry Trotz was really struggling through the year to find the right defensive combination. The offseason losses of Karl Alzner and Nate Schmidt wreaked havoc on the Capitals' blue line. The use of rookie Madison Bowey didn't solve the problem on defense, so Washington had to look elsewhere.
Kempny is a true defenseman and has meshed well with the offensive-minded Carlson. He has been an effective player by bringing a tough style, and has been one of the reasons for Washington's success in the postseason thus far.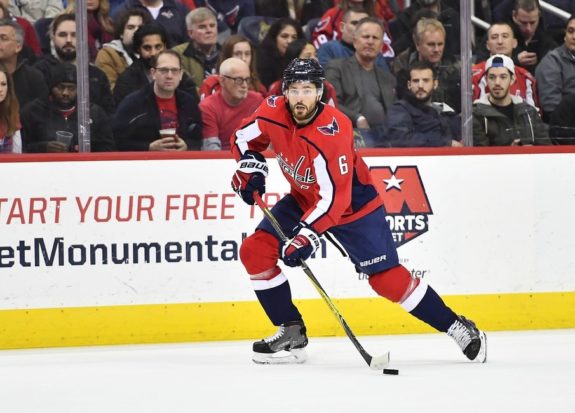 In 14 playoff games with the Capitals, Kempny has a goal and an assist with 30 shots on goal. He's a plus-2, meaning that he hasn't been a liability on the ice. While those numbers are not all that impressive, he wasn't brought in for his offense. He has been very solid on defense, something that's important to a team's success, especially in the postseason.
When a player is brought in at the trade deadline it's usually either to help make a push to the postseason or to shore up a weakness heading into the second season. That's exactly what Kempny has done for the Caps. He's avoided the big mistakes and has played strong as a top-pair defenseman during the course of the playoffs.