In this All-Star Break edition of the Washington Capitals News & Rumors update, Alex Ovechkin will participate in the breakaway challenge alongside another legend of hockey. Meanwhile, could the team be looking into the possibility of acquiring Joel Edmundson from the Montreal Canadiens, and where does Lars Eller sit going forward?
Ovechkin & Crosby A Team For Breakaway Challenge
The All-Star Game festivities have been entertaining in recent years. This season looks to be no different with the addition of new events, while Sidney Crosby and Alex Ovechkin will team up in one of the classic events, the Breakaway Challenge.
Related: Capitals 2022-23 Trade Targets: Karel Vejmelka
---
Latest News & Highlights
---
Two completely different personalities teaming up to bring some laughs to fans? Count me in. This is an unpredictable duo that hasn't been in the spotlight together before unless it's against each other, so it will be interesting to see what the two legends can come up with.
Ovechkin also recently publicly stated that the two players will "have a couple of beers" when they're both retired, insinuating they have developed a close friendship.
Joel Edmundson or Matt Roy A Possibility?
Sammi Silber of Washington Hockey Now recently tossed out the idea of the Capitals acquiring Joel Edmundson from the Montreal Canadiens. Silber also mentioned Matt Roy as a fit for the team, stating that the Capitals are in dire need of defensive help, but shouldn't go looking to make a blockbuster trade like the New York Islanders and Vancouver Canucks recently pulled off.
Edmundson is a 6-foot-5 left-shot blueliner who at the age of 29, has 455 NHL games under his belt. Through 39 games this season, he has a goal and five assists for six points. The one issue many teams have with bringing him in is his contract, which is valued at $3.5 million in average annual value (AAV) until the conclusion of the 2023-24 season. A high asking price has also turned teams away so if it remains that way closer to the deadline, the Capitals should look elsewhere.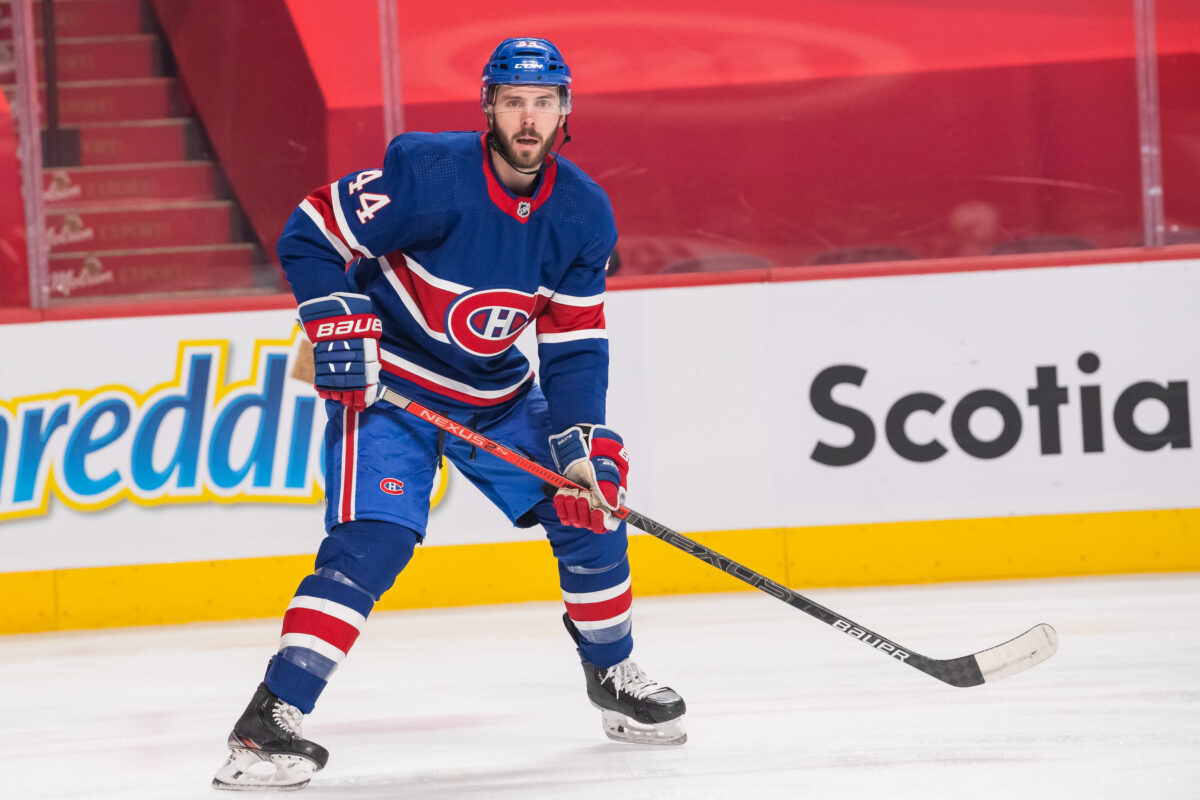 Roy is a 6-foot-1 right-shot blueliner who has 53 games played this season, scoring six goals and adding 10 assists for 16 points. His contract has a $3.15 million AAV cap hit until the conclusion of the 2023-24 season. He seems like a more realistic option for the team, and wouldn't cost as many assets to bring in as the Los Angeles Kings have been looking to move out a defenseman for some time now.
Are There Any Potential Fits For Lars Eller?
The Capitals are taking offers on forward Lars Eller per Erik Duhatschek of The Athletic, as they look to trade him at or before the trade deadline. There have been little to no teams interested in him up until this point, but he should get some looks as we get closer to the deadline.
---
---
I can see a few contenders being interested in Eller, such as the Boston Bruins or the Colorado Avalanche. He brings a solid two-way game and a veteran presence to the locker room that playoff contenders will be interested in. The 33-year-old also has a depth-scoring touch with seven goals and nine assists through 51 games and a career 364 points in 921 games.
The rumors have been quiet surrounding the Capitals up to this point but with exactly a month left until the deadline, things should pick up. If I had to guess, my prediction would be the Caps go out and get a cheap depth blueliner, and do everything they can to move out Anthony Mantha and Lars Eller.