The Mark Stone news is as we all feared. The Vegas Golden Knights announced that their captain underwent his second back surgery in a little over eight months this week and is now out indefinitely.
There are short- and long-term concerns here. Short-term, Stone's extended absence is the last thing that the slumping Golden Knights need, especially given the lack of players stepping up and the diminished play of Jack Eichel without his linemate. From a long-term standpoint, it's great news that the surgery was successful and Stone is expected to make a full recovery, but it doesn't take an advanced medical degree to recognize how concerning two operations in less than a year are for a player on the wrong side of 30.
---
---
And so, for the second time in as many seasons, the Golden Knights must forge ahead without their captain and one of their most important players. While we don't know how long "indefinitely" will ultimately be and won't begin to speculate on Stone's long-term future, let's look at what this announcement means for the club ahead of a crucial 31 remaining games in the 2022-23 season.
Who Steps Up?
The biggest immediate question is, naturally, the one with no easy answers. Head coach Bruce Cassidy had done plenty of tinkering ahead of the break, mostly opting to flank Eichel with Paul Cotter and Jonathan Marchessault. However, that line has failed to produce, even as Cotter handled himself well and didn't look particularly out of place. The surest option to boost the top-six would probably be to move All-Star Chandler Stephenson up to Eichel's wing, but Cassidy seems to like his presence centering the team's third line.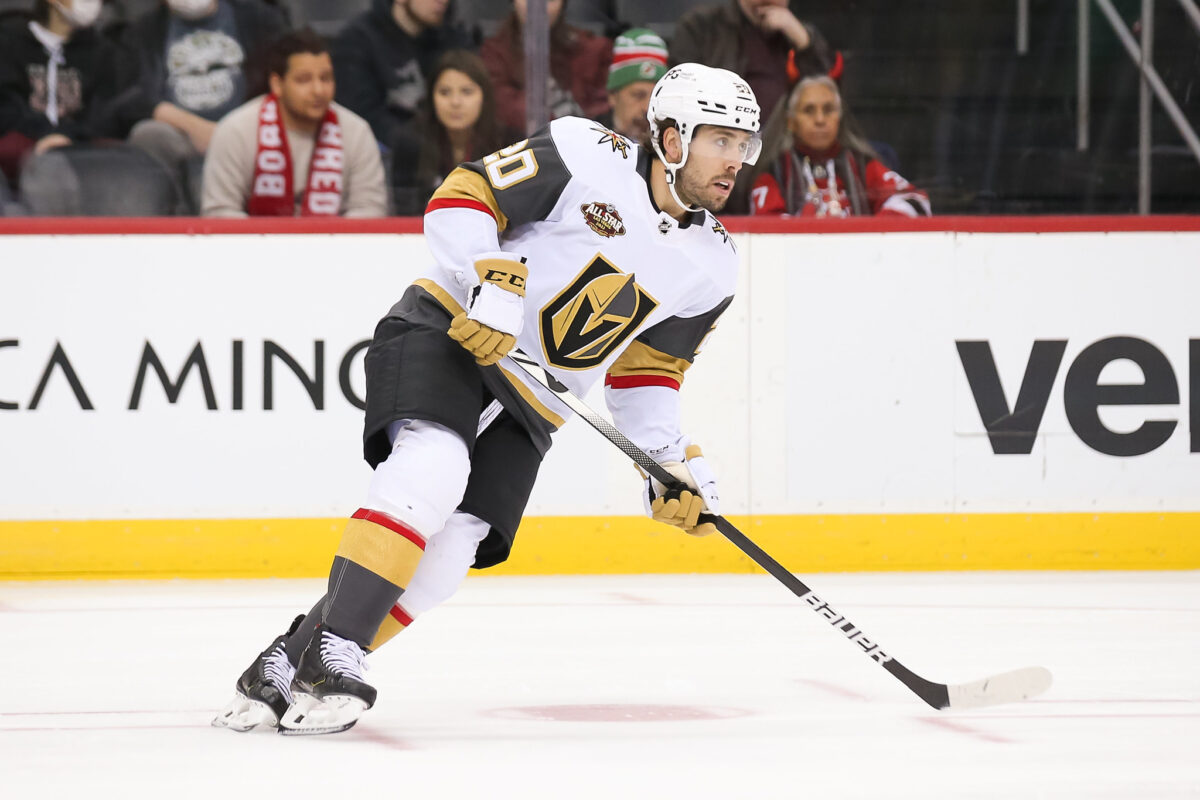 The Golden Knights could look to their American Hockey League (AHL) affiliate, the Henderson Silver Knights, for help. With 19 goals in 42 games, Gage Quinney owns a nine-goal lead on the rest of the team. The 27-year-old has spent most of the past six years bouncing around the AHL, with just three NHL games to his credit, but this could be his time. Pavel Dorofeyev has struggled (six goals and 12 points in 21 games) after leading the team in scoring last season, but having recently returned from an undisclosed injury, it's possible his natural scoring ability will return, too.
In a perfect world, Phil Kessel would rediscover the scoring touch that has helped him notch six seasons of 30-plus goals. That would allow the Misfit Line to remain intact while also providing Eichel with some potent firepower on the wing. However, Kessel has gotten his chances on the No. 1 line and only has nine goals to show for it, suggesting that the 35-year-old's best offensive years are probably behind him.
What Does Vegas Do at the Trade Deadline?
For most fans, the most intriguing mode of replacing Stone's production surely comes in the form of potential trade targets ahead of the March 3 NHL Trade Deadline. Nothing has been announced yet, but it's all but certain that Stone will be moved to long-term injury reserve (LTIR), thereby freeing up his $9.5 million cap hit for as long as he remains out.
This could significantly change general manager (GM) Kelly McCrimmon's game plan ahead of the trade deadline. Now, there aren't many contracts Vegas would be unable to take on (provided owner Bill Foley has the appetite to do so). Even with Bo Horvat off the market, oft-rumored forwards such as Ryan O'Reilly and Timo Meier could be in play. Heck, if the Chicago Blackhawks were willing to absorb some salary or a third team got involved, Patrick Kane or Jonathan Toews might even be options.
Stone's recovery obviously factors in here. It remains possible that he will be available to return prior to the end of the regular season. If that's the case, the Golden Knights' front office runs the risk of painting themselves into a cap corner. That being said, this wouldn't be the first time that McCrimmon has had cap management problems to deal with.
You Might Also Like
---
Latest News & Highlights
---
Leadership
One area in which the Golden Knights are unlikely to suffer from the void created by Stone's injury is in the locker room. Yes, the native of Winnipeg, Manitoba reigns as the first and only Golden Knight to sport the 'C' in the history of the franchise. But let's not pretend like the Vegas roster is otherwise devoid of leadership.
Alternate captains Alex Pietrangelo and Reilly Smith are both respected, high-character league veterans, with Pietrangelo already having served as captain for the 2019 Stanley Cup-winning St. Louis Blues. Eichel also boasts a lengthy captaincy, while Marchessault has never been shy about being vocal and Kessel and Alec Martinez bring a combined 31 years of NHL experience to the table.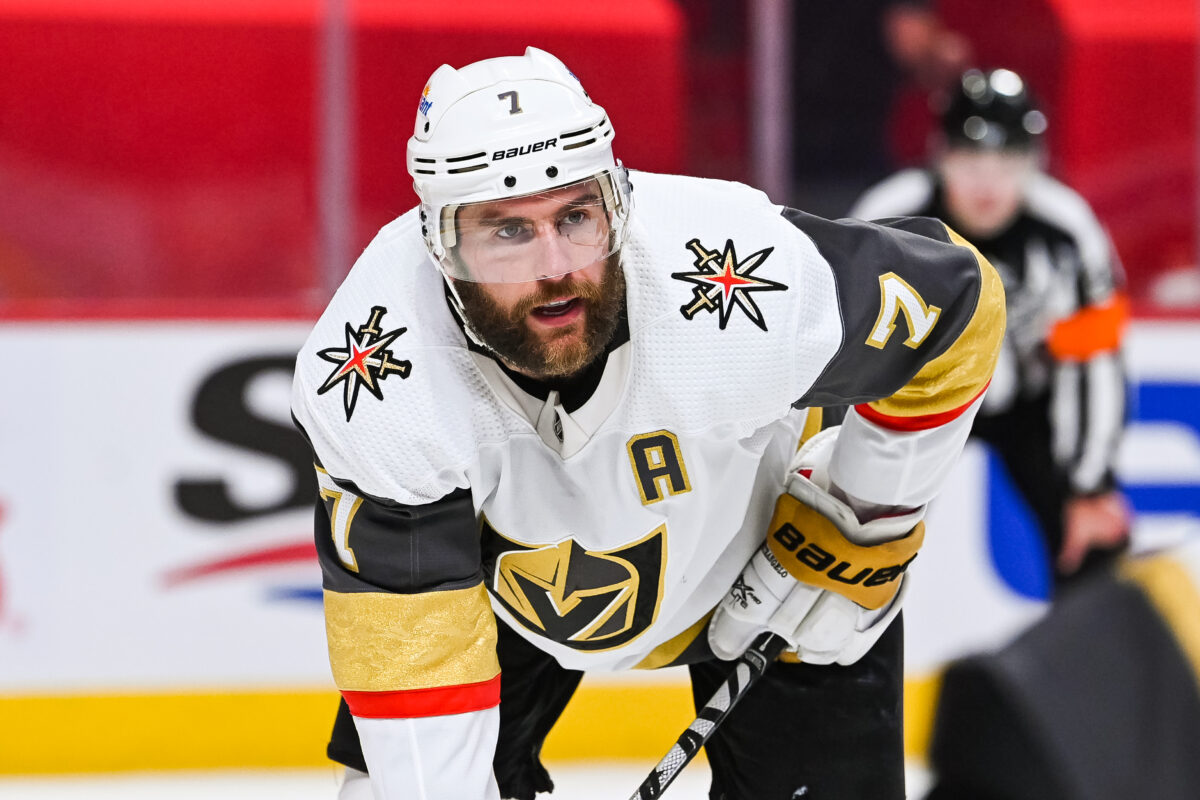 When Stone was sidelined for two months last February, you could make the argument that his leadership was missing over the club's 6-12-1 swoon during his first 19 games out. Yet the Golden Knights still banded together to reel off six wins in Stone's final seven games away from the team. It obviously didn't lead to the outcome they hoped for, but the team's hot streak with the season on the line showed that the ship was far from rudderless.
There's no sugarcoating it: another back surgery for Stone is nothing if not bad news for the organization. It's a major blow to one of the club's most popular players and to the outlook of the franchise as a whole. But it doesn't have to be a death sentence for the Golden Knights' 2022-23 season. How they address his loss – both internally and externally – will define the rest of what is a critical campaign.