Carey Price recently spoke with Percy Hebert of the Quesnel Cariboo Observer about hockey and his roping skills.
Now with three years experience under his belt, Price points to one specific part of his roping abilities that has improved the most. "Staying on the horse," he said with a laugh.

"I think if you are going to rope it's best if you learn how to ride first instead of trying to learn to rope and ride at the same time."  Watching him chase a steer down the arena with one hand on the reins and another twirling his lasso, it's clear Price is perfectly comfortable in the saddle. As a heeler, Price's responsibility is to loop his rope around the heels of the calf after the header has looped his lasso around the calf's head.

"The satisfaction of pulling back on a pair [heels], that's it for a heeler to see two feet in there [in the lasso]." Despite having some success at various rodeos, Price admits he is not readily inclined to pursue roping as a career when he does hang up his goalie pads.  Full Story…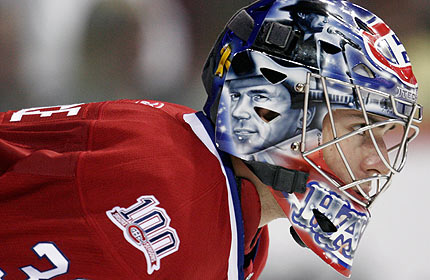 Serial entrepreneur who started building websites in 1995. Founded The Hockey Writers in Jan. of 2009. Traveled with family for a year, visiting 25 countries along the way.