The Carolina Hurricanes repeated a ritual that has been in place for nearly a decade earlier this month — they gave their end of season interviews to the media in April. Last October it was hoped by the players, coaches, and fans that they'd be having these interviews a little closer to summer. But, alas, once again they did not make the playoffs.
Getting into the locker room after the season is over and having candid conversations with the players is always much more fulfilling than postgame interviews during the season. It's a chance to get one-on-one with multiple players, and typically the answers are a lot more frank and transparent.
I asked several players the same basic question – what is the biggest strength of the team that can be built upon, and what is the biggest area that needs work. I was surprised at the similarity of their answers, and how much these guys grasp the obvious.
Trevor van Riemsdyk
Trevor van Riemsdyk, acquired by the Hurricanes in the offseason, came to the team via the Las Vegas Golden Knights who had gotten him from the Chicago Blackhawks. It was the first trade made by the expansion Golden Knights. In exchange, they received a second-round pick in last year's NHL Entry Draft from the Hurricanes, who also received a seventh-round pick in this year's draft along with van Riemsdyk.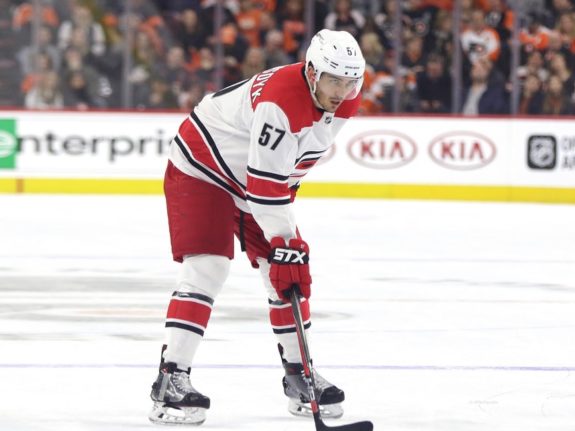 Van Riemsdyk's answer as to what is the team's biggest strength was intriguing. He said, "I think it's how well-rounded we are. I think from lines one to four and all the pairs of D everyone can play, everyone can skate. I think that's a real benefit to our team."
His response to what he feels like is the area that needs work was learning to finish. Van Riemsdyk said,
That's tough. I think we were in a lot of games, a lot of tight games and just for whatever reason, we didn't find a way to win. We just came up short a few times and obviously, that's tough.
Van Riemsdyk also said, "I think you can look back and see a few games we were in really good spots and just bounces here and there and whatever it may be we just didn't find a way. So, I think we've just got to come back next year just more determined and find ways to win those games."
To summarize van Riemsdyk, the team has a lot of talent but needs to learn how to win close games. Most people would not disagree with his assessment.
Sebastian Aho
Sebastian Aho has completed his second season with the Hurricanes and is clearly already one of the team's best players. He is frequently on the top line and has a future that at times seems limitless.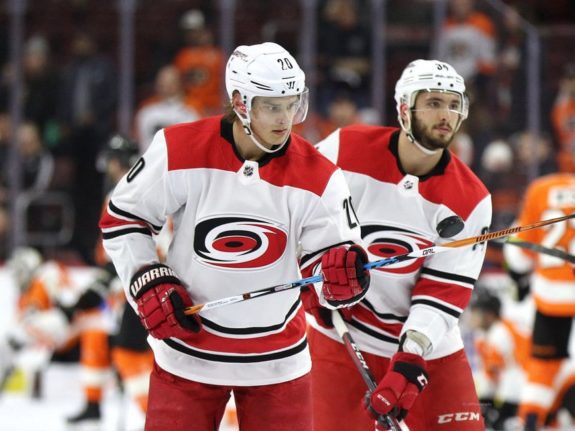 Here is what Aho had to say regarding the team's biggest strength:
We have lots of talented young guys who are going to be better next year that's for sure. We have a team who cares. I think we're good enough to make the playoffs next year. I think we will. Everyone is so disappointed now.
Regarding the team's biggest area that needs work, Aho said,
Lots of things. We had a lot of one-goal games we lost many of them. So, try to win those tight games. It's one big reason why we are not in the playoffs.
Aho is spot-on. The Hurricanes must learn how to win close games. Learning how to finish is something that perhaps will come as these young, talented players get more experience.
Noah Hanifin
Noah Hanifin has grown as a player. Part of the 2015 draft that included Connor McDavid and Jack Eichel, Hanifin was one of former general manager Ron Francis' better acquisitions for the team.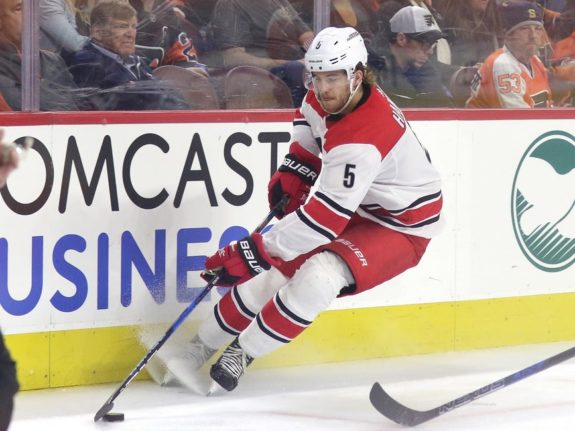 An all-star in his third season, Hanifin cited a couple of areas as strengths upon which the team can build next season. Hanifin said, "I think our youth and our speed are two huge assets we have. I think the chemistry of the guys in the room. I think everyone, you know, loves each other in the room and want to play hard for each other. I think that's important to have especially when you're a young team that's going to be together hopefully for a while." It's obvious Hanifin believes that he is a part of something that could be special.
As for the part of the team that needs to improve, Hanifin said,
I think there are a few things. I think our ability to win games – close games. When you look at the standings it's always so close with all these teams battling to get in and out it's really tight. So, I think we've got to learn how to win those close games."
There is no doubt that the Hurricanes have a recent history of losing close, meaningful games. In fact, the game they lost 2-1 to the Philadelphia Flyers in early February illustrated the painful consequences of losing a close game.
The Hurricanes and Flyers were both on similar paths, fighting for a playoff spot. The Hurricanes lost and went on to spiral slowly out of contention. The Flyers went on a run and made the playoffs.
Jaccob Slavin
Clearly emerging as one of the top defensemen in the NHL, Jaccob Slavin had his own thoughts as to what are strengths on this current Hurricanes team. Slavin said, "I think we have a good core group of guys. We've got a lot of skill, a lot of young guys. As we continue to grow together as a team and together as a young core we'll just continue to get better and better each year."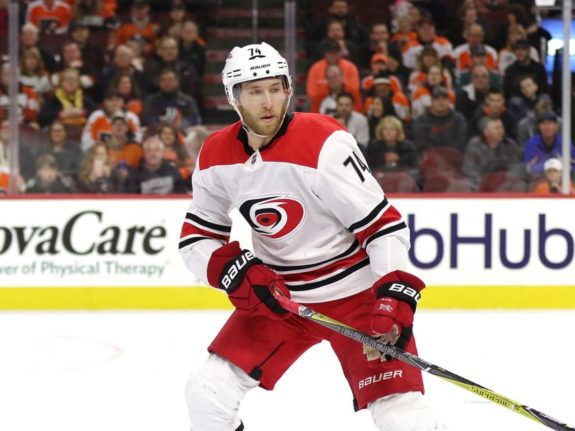 Slavin agreed with Hanifin as far as what needs work on this team. Slavin said,
I think that in a lot of games this year we didn't play a full 60 minutes. So, I think as a team, as that young core we need to work on that consistency and be able to finish our games.
Not starting on time has been the mantra for this team for four years. Finishing is emerging as a newly recognized area on which to work.
In four separate interviews with players in an environment where they tend to be more transparent than during the year, the point was made that the team is young and talented and needs to learn how to win close games. These guys have a real grasp on the obvious. The question is whether or not they will be able to turn that into victories. Perhaps the next head coach will help this young, talented group learn how to finish.