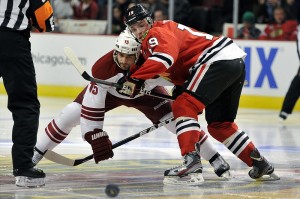 The regular season is over and it's time for the Blackhawks' quest to begin. Although a 6th seed is the lowest they could achieve since claiming a spot in the post-season, it is the best situation they could have asked for in the first round. With the 6th seed in the Western Conference, they have drawn the Pacific Division-winner Phoenix Coyotes. However, this is not your typical six and three matchup.
Typically, the three seed (Phoenix) will have a better regular season record and a higher point total. In this case, it is the Blackhawks with the advantage in these two categories with a point total of 101 compared to the Coyotes' 97. Even with Chicago's 1-2-1 record against Phoenix in the regular season, I like their chances, at least more than I would against Nashville or Detroit.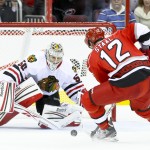 Even if the Hawks had been able to land the 4th seed and home ice for the first round, I still prefer their chances on the road at Phoenix. This way, Chicago has an opportunity to get their playoff feet wet against a lesser opponent in the first round in order to gain momentum going into what will be a very difficult second. Since Jonathan Toews was kept off the ice for the remainder of the regular season, it will be good to get him back on the ice for a couple of games against Phoenix instead of division opponents like the Predators or Red Wings.
Playing Phoenix in the first also bodes well for Cory Crawford. The 0-1 goalie in playoff series has a chance to get a series win under his belt before going into the second round. It is not a foregone conclusion that Chicago will win the series, however. Although the Coyotes are a weaker No. 3, they are a team very capable of moving on, especially if Mike Smith can continue his dominance in the net.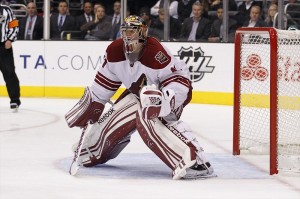 At the start of  the playoffs, letting Nashville and Detroit battle it out as the 4th and 5th in the first round works a lot better for Chicago's favor if they are to move on. Getting some steam behind them in the second round will be necessary if they are to survive at either Nashville or Detroit. But for now, their eyes are set on Phoenix and, as I said, I like Chicago's chances.
The Hawks' penalty kill is poor, but the Phoenix power play is just as poor. And if the return of Toews can make just one impact on a dismal Chicago power play, it could be the difference- maker.
Prediction: Chicago in 6