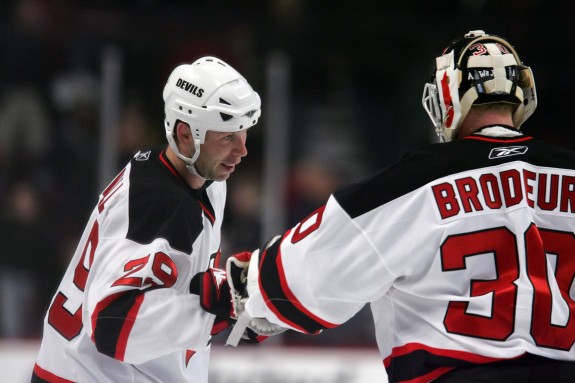 Instead of just reflecting on the current fantasy hockey season, it is time to take a step back and relax. This morning, I decided to give my new tablet a whirl to type this article. Did he say his tablet? Yes, technology has come a long way. It has come even further when it comes to fantasy hockey. There are probably a few people who still remember fantasy sports done from a newspaper. If that includes you, then here is a stick tap from me to you.
There is a method to the madness here. Christmas came and went yesterday and the joys of opening gifts and giving gifts has been replaced by the realities that are to come. That is much the way how fantasy hockey works. One puts all their roster up against another and sometimes it comes up joyous and other times not so much. In the ancient days, the results were a little harder to come by. Now everything is instantaneous. By 3 am typically on Monday morning, you know your fate. The anticipation is just not the same sometimes. That may sound weird but it does have a twinge of truth to it.
Imagining Daily Fantasy Hockey In 1990
Some would not think it was even fathomable but yet here we are. All those years ago, there just seemed an innocence to the craft that does not exist today. However, if by some strange time warp or hot tub time machine, daily fantasy would have existed in 1990, what would have hockey looked like.
[Single Day Fantasy Draft: $500 Up For Grabs – Come Check It Out, Free to Enter]

Simply, it would have been dramatically different. Now that sounds like a cliche answer but it could not be more true. Personally reading the paper would have been quite a culture shock for a good few of these 2013 daily players. I could hear it now. What is a newspaper?
Okay we may have strayed a bit off course but honestly, you chuckled a bit. Reversing things, 1990 would have been not earth shattering but still a shock to the fantasy system. Think about drafting "risks" like Jaromir Jagr and even Martin Brodeur. It is not that far off to suggest that the picture above has a symbolism to it that could be applied to what would have been full blown. There then could have been true anarchy. Chaos would have reigned down from the skies. Yes, I meean all of those roster spots.
That is what could have made it a lot more interesting. Imagine a daily night coming down to whether Bill Ranford gets a shutout or not or Steve Yzerman gets a hat trick. That is the intrigue of fantasy sports combined  There is also the essence of fantasy sports as far as the last minute injuries and roster callups, etc. However, then again one would have to wait until sometime the next day as time would be far more of a factor that anyone imagined.
The reality is that is what daily fantasy could have been if it existed in 1990. Hey, it is fun to dream up these things as it is a subject that will be revisited later on in the year. Good luck this week fantasy hockey and daily fantasy hockey fans.