One of the most exciting days of the hockey calendar comes near the end of every June, Draft Day. It's a time where teenagers dreams are met, teams stock their metaphorical cupboards with prospects and look to the future of their organizations. In most cases, it's a day filled with happy prospects and happy general manager.
Related: NHL Draft Guide | 2020 Edition
Again, that's most cases. What can also be seen on draft day are prospects who think they should have been selected higher, been selected to a different team or even have to ask where the city is that drafted them. They can even make up verbs to describe when they get "draft-picked." Before the large growth of media, sometimes players didn't even know they got drafted.
One thing is for sure though, it's one of the most quotable days on the NHL schedule. Some of those quotes have gone on to be some of the best hockey has ever heard. Here are some from players who were ecstatic, players who were vengeful and players (and teams) over-confident on the day of the draft.
Dreams Coming True at the Draft
"Five minutes before [the draft] started, [Canucks scout] Thomas [Gradin] walked up to us. He was yelling from the floor telling us that it was going to happen."
– Henrik Sedin – drafted to the Vancouver Canucks third-overall in 1999.
"We went to the draft knowing nothing. We expected to be on different teams, Vancouver made it happen, so we are forever grateful."
– Daniel Sedin – draft to the Vancouver Canucks second-overall in 1999.
While it was looking like the Sedin twins were going to be split up, then general manager Brian Burke pulled off the unthinkable and was able to secure two of the top-three pick in the 1999 NHL Draft, keeping the brothers together. Canucks fans will agree that this was a fantastic move for the organization.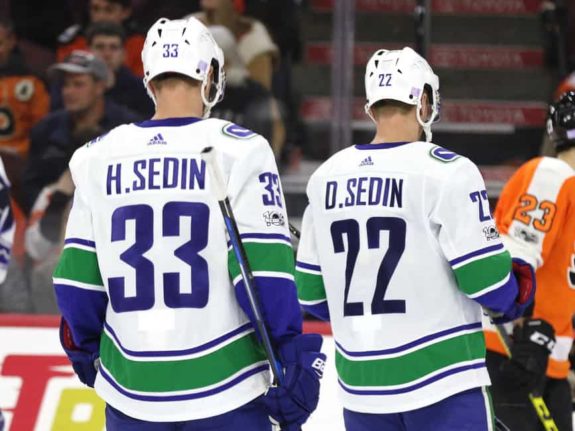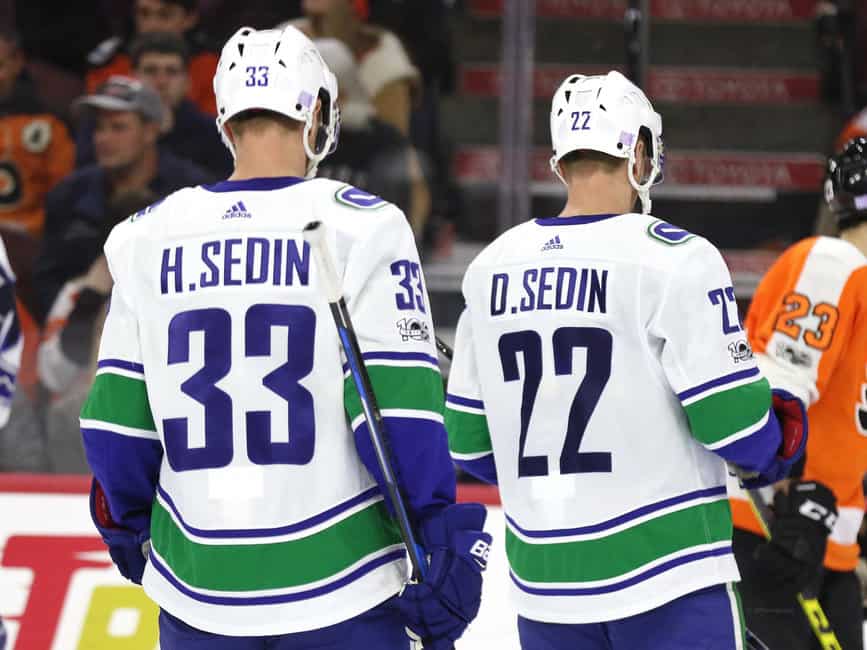 "Every kid of dreams of playing for his boyhood team. It has not sunk in yet. I keep looking down at the [Avalanche] logo going Are you kidding me? I used to draw this every day at school. This is unbelievable."
– Matt Duchene – drafted to the Colorado Avalanche third-overall in 2009.
"I was so shocked. I was shaking in my seat. I got up to the podium, or whatever it is, and I was shaking so much I couldn't even put my jersey on."
– Taylor Hall – drafted to the Edmonton Oilers first-overall in 2010.
Pressures of the Draft
"John Tavares told me not to read about myself. He told me that he found his draft year [2009] a bit difficult [because of] the pressures that came with being an exceptional player … Everyone is excited about you in the beginning, but it almost turns into What you can do to keep on impressing people? What can you do to keep up your image? And Mr. Tavares scored 72 goals as a 17-year-old. How do you possibly [top that]?"
– Connor McDavid – drafted by the Edmonton Oilers first-overall in 2015.
Planning for Revenge on Draft Day
"Teams will pay for letting me fall, I'll show them. I'm a lot better than guys who were picked higher than me."
– Robbie Earl – drafted by the Toronto Maple Leafs 187th-overall in 2004 (from: "Strange things can happen at NHL draft" – Toronto Sun – June 29, 2003).
This quote could fit in the next category as well. Earl played 47 games in the NHL, collecting just seven points before heading over to Europe to play.
"I was telling my agent, if they will pass on me, I'm going to fill their nets with pucks. I want to prove to Detroit that they make a pretty good decision."
– Filip Zadina – drafted by the Detroit Red Wings sixth-overall in 2018.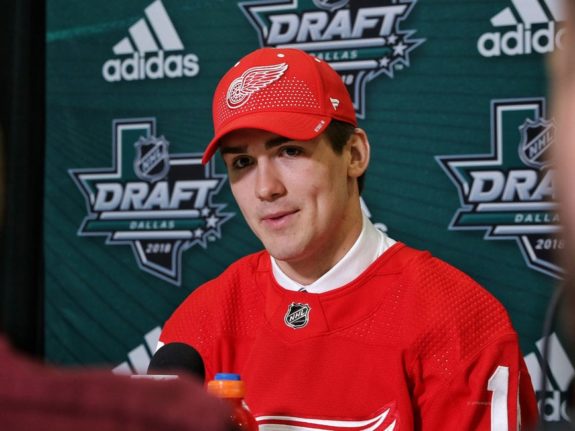 Zadina is talking about the Ottawa Senators and the Montreal Canadiens. After being ranked as the third highest prospect in the 2018 draft, Zadina ended up slipping to seven – and wasn't happy about it.
Draft Quotes That Didn't Age Well
"He's going to be a Hall of Famer. He's going to lead us to Stanley Cups. There's no doubt that in three or four years, he's going to be the world's greatest hockey player. He's going to be the Michael Jordan of hockey."
– Tampa Bay Lightning owner Art Williams on Vicent Lecavalier at the 1998 draft (from: "Strange things can happen at NHL draft" – Toronto Sun – June 29, 2003).
Don't get me wrong, Lecavalier is a great player and even led the Lightning to a Cup in 2004. He had a great career, but he's nowhere near the Michael Jordan of hockey.
"As I've told our media, Pavel Brendl is a can't-miss player. In my opinion, it's a question of How many goals he's going to score, not Can he play?"
– Brian Burke, on Pavel Brendl at the 1999 draft.
The answer is 11. He scored 11 goals in his short NHL career over 78 games.
"Rolling the dice here a little bit. Roberto Luongo is going to be an excellent goaltender. He is a class act and a kid that we would have been happy to ride with. But as the Draft progressed, it was clear that the value of Luongo was greater than the value of the first overall pick; but in our minds, if we could get to DiPietro, he possesses an element that Roberto perhaps doesn't possess."
– Former New York Islanders' general manager Mike Milbury at the 2000 NHL draft.
Milbury was banking on DiPietro being the franchise goalie for the Islanders over Luongo. Here are some statistics on the two goalies:
DiPietro: 319 games played, 130-136-36 record and 16 shutouts
Luongo: 1,044 games played, 489-392-124 record and 77 shutouts
"This is right off the reservation … Jose Theodore, Cristobal Huet, they traded Mathieu Garon, they have Yann Danis who they signed as an unrestricted free agent coming out of Brown University, this is not a fit for Montreal."
– Pierre McGuire on the Montreal Canadiens drafting Carey Price fifth-overall in 2005.
This quote was taken by some to be offensive due to Price's ethnic background, whether McGuire meant it that way or not. Also, it's safe to say he couldn't be more wrong about the Canadiens' pick as Price has held down the net for the team ever since.
"He's a long way away, he's raw, he's young, he's still got to cross the crocodile-infested waters and develop properly — like, it's a long way from draft day to play in the NHL — but the physical attributes this guy has. The athleticism. The skating. The hands. The fact that he'll likely be playing at six-four, 215. I've said it to our scouts all week long — he's Joe Nieuwendyk."
– Assistant John Weisbrod on Mark Jankowski at the 2012 draft (from: "NHL draft 2012: Flames believe Mark Jankowski is steal of first round" – National Post – June 23, 2012).
The Last-to-Find-Out Draftees
"I didn't know there was a draft. Certainly, my parents and my older brother, Pat, didn't know. The phone rang after the fact, and I don't even remember if it was the next day or the next week [that Sammy Pollock called]. We were all sort of flabbergasted … My recollection is that my dad told Sammy [Pollock], 'You mean Pat, Garry's [18-year-old] brother?' Pat was the better player."
– Garry Monahan – drafted by the Montreal Canadiens first-overall in the 1963 draft.
Monahan wasn't just the first-overall in the 1963 NHL draft, he was the original first-overall pick. In the inaugural draft, then called the Amateur Draft, Monahan holds the title of the first player ever to be drafted into the NHL.
"I was hard at work building swimming pools in London. I'd been a Maple Leaf about five or six hours before I found out. I heard the news on the radio on the way home that evening."
– Darryl Sittler – drafted by the Toronto Maple Leafs eighth-overall in the 1970 draft.

Funniest Draft Day Quotes
"The day the Devils drafted me was a great day … I went through the first round not even nervous because I was ranked in the second, then boom, I had to go down these stairs and give a short speech in front of 20,000 people about how excited I was to get drafted. Then I turned around and asked my agent, 'Where is New Jersey?'"
– Martin Brodeur – drafted by the New Jersey Devils 20th-overall in 1990.
"I'm glad I got drafted first because no one remembers number two."
– Alexandre Daigle – drafted by the Ottawa Senators first-overall in 1993.
This is arguably one of the best hockey quotes ever, let alone a draft day quote. However, the eventual response to this quote from the second player taken in the 1993 draft may have it beat and my guess is, you probably remember him.
"Nobody remembers number two, boys. Nobody remembers number two. Classic all-time quote. Guess who ate the sh*t sandwich on that one?"
– Chris Pronger – drafted by the Hartford Whalers second-overall in 1993.
As it turns out, number two was none other than Hall-of-Famer Chris Pronger. He won a Stanley Cup, a Hart Trophy, a Norris Memorial Trophy and two Olympic gold medals. It's safe to say Pronger came out on top of this one.
"I wasn't that upset [drafted fifth overall]. I think you have something to prove now that I got drafted fifth, but hopefully, I'll go out and show that maybe I should have gotten draft-picked higher."
– Phil Kessel – drafted by the Boston Bruins fifth-overall in 2006.
Entering the NHL, Phil Kessel created a whole new verb, "draft-picked," when explaining that he will try to prove those teams that passed on him wrong. Those drafted above him were Erik Johnson, Jordan Staal, Jonathan Toews and Nicklas Backstrom. With the exception of Staal, that sounds about right.
"Yeah, we're even. Because he went higher than me, but I didn't get booed at my draft. So we're even."
– Darnell Nurse – drafted to the Edmonton Oilers seventh overall in 2013.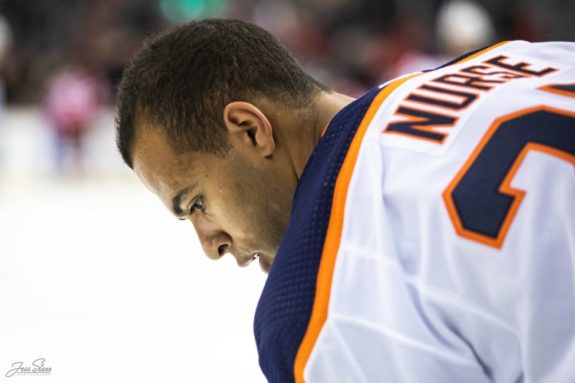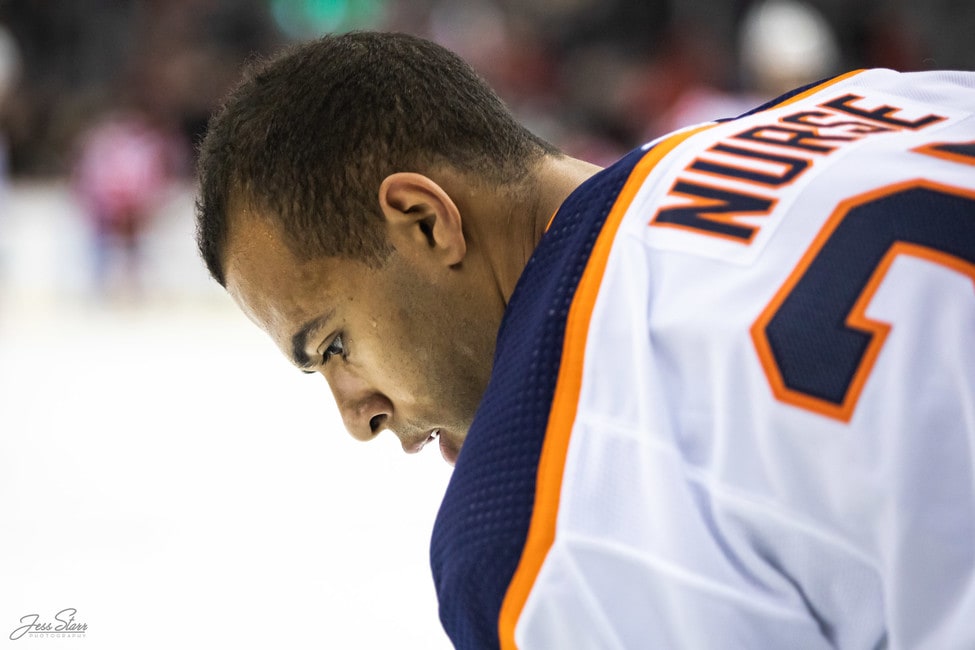 In this quote, Nurse is talking about former NFL quarterback, and his uncle, Donovan McNabb. McNabb was drafted second overall by the Philadephia Eagles and was heavily booed by Eagles fans who were hoping the team would draft running back Ricky Williams.

"Philadelphia selects, from Gatineau of the Quebec junior league …whoops, I forget."
– Bobby Clarke when selecting Claude Giroux in the 2006 draft 22nd

Bonus: A Quote to Prepare You for the Draft
"The draft is what it is. Read, watch and listen to whatever you like but make sure the bullbleep filter is cranked to the max when consuming this piffle."
– Todd Bertuzzi – drafted by the New York Islanders 23rd-overall in 1993 (from: "Gallagher: Advice to NHL draft watchers … 'make sure the bullbleep filter is cranked to the max'" – Vancouver Sun – June 28, 2013)