The preseason is nearing its end and the Colorado Avalanche have provided the fan base with a whole lot to think about. Training camp gave us the first glimpse into the new era of the Patrick Roy regime and, to this point, there is a lot to like. At the same time, the Avalanche roster is largely the same as it was a season ago, which leaves a lot of question marks going into the regular season.
There is a Fight That Wasn't There Before
In each of the three preseason games played, the games were decided by one goal. The thing that Avalanche fans will like about these games is that, in two of the three games played, the Avalanche found a way to win. Against Los Angeles, the Avalanche were down 3-1 early in the third  period and fought back tie the game only to win it in overtime. In Anaheim, the Avalanche were clearly not the better team, but their goalie kept them in the game long enough for them to find a way to get the puck in the net. Avalanche fans have grown accustomed to the team deflating when something goes wrong and then getting buried on the score board. This mentality of fighting through to the bitter end must stay with the team as they shift to the regular season where they will need to be able to win games they shouldn't in order to make the playoffs.
Semyon Varlamov Might Have His Best Year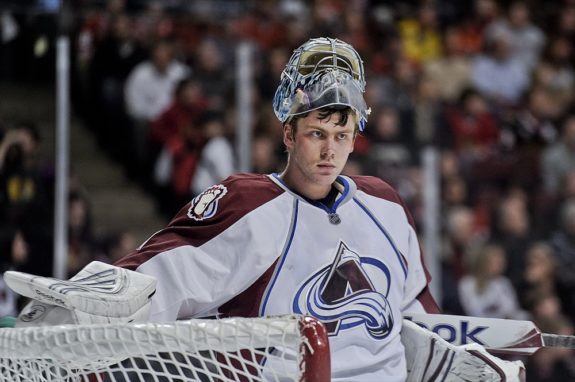 The increase in attention given to the goalie position might be the most important thing that the Avalanche have done all offseason. The hiring or Francois Allaire has finally given the Avalanche goaltender the support system that he hasn't experience through much of his career. Varlamov has been working with Allaire all summer and into training camp, and there is already a notable improvement in his game.
Varlamov has played in two of the three Avalanche preseason games and has faced a grand total of 62 shots. Only three shots have gotten by him. Two of them were on power plays where the Avalanche defense failed to clear pucks out and one was on a breakaway against. Varlamov also stole the victory for the Avalanche when playing in Anaheim, stopping 37 of the 38 shots he faced. That is the kind of thing that the Avalanche are going to need from him. They need the confidence that comes with knowing your goalie can steal you a win when you're playing a good team in their building. Varlamov didn't do that once last season, and hasn't really done it since he shut out Boston 1-0 in his first season with the Avalanche. This is a big year for Varlamov, and he needs to perform.
The Team Still Lacks Discipline
The single largest issue that the Avalanche have had over the first three preseason games is their penchant for taking penalties. In three preseason games, the Avalanche have taken 17 penalties. That averages out to almost six penalties per game. Colorado simply isn't going to win that many games if they are taking that amount of penalties. Teams are too good to be given that many opportunities on the man-advantage.
Nathan MacKinnon Will Need Some Time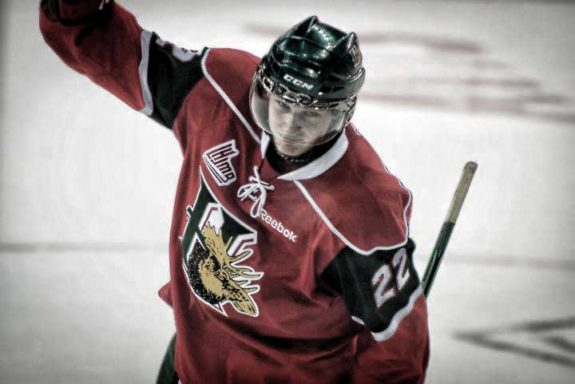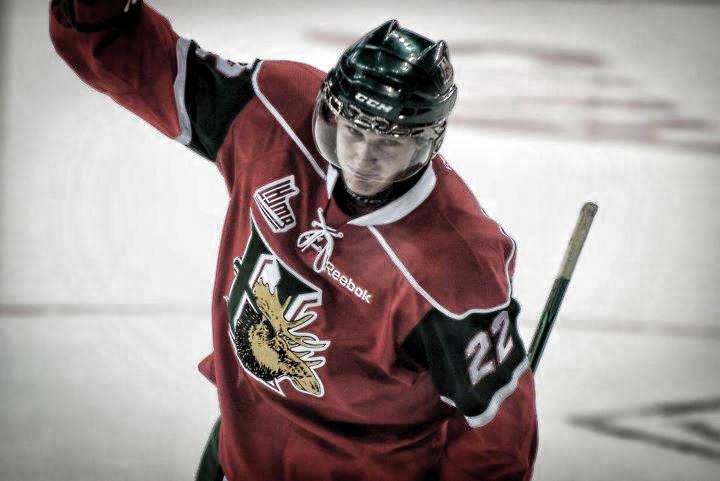 Nathan MacKinnon absolutely has the skill set that one needs to be successful in the NHL, but he is going to need a period of adjustment before he really become a force, and that is fine. He is a completely player, so it's not like he's going to be a big lump on the ice unless he's scoring goals. MacKinnon does all the defensive things right as well, forechecks hard, really pesters opponents and plays a pretty good physical game. He just isn't going to do what Gabriel Landeskog did and transition as if he'd been playing at the NHL level the whole time.
The thing MacKinnon needs the most work on is changing habits on the rush. He's been playing in a league where all he's needed to do is skate by people because he's just that much faster than everybody else. There will be moments of that in the NHL, but they are few and far between. That same type of adjustment needed to happen for Matt Duchene, and he's turned out just fine. Just a word of caution to Avalanche fans, don't expect too much from him too fast.
The Team is Done Losing
No professional athlete enjoys losing. They got to the point where they are by being incredibly competitive people who always want to be the best. That being said, under Joe Sacco, the Avalanche seemed as if they had just resigned themselves to basement dwelling and, while the losing was never enjoyable, it didn't seem to drive them enough because they almost expected to lose. There were a few players who were angry about the whole thing, J.S. Giguere and Matt Duchene, for example, but that team just seemed to have a losing mentality.
That mentality has absolutely changed with Patrick Roy. Roy knows that this team has a lot to do before it will compete for a Stanley Cup, but that doesn't mean he wants them to expect any less of themselves. The first step towards being a champion is expecting that out of yourself. This is the first time in the last four years that I look at the team and see a team that not only wants to win, but is finally fed up with the idea of losing. They may still lose a large number of games, but there won't be any comments about Las Vegas trips this season.
True, only three preseason games have been played, so it's hard to take too much and run with it. Still, these are the strong impressions I get from this team as they move into the 2013-2014 year.