When Joe Sakic became the general manager of the Colorado Avalanche in 2014-15, he was heading into a good situation. In the season prior to his arrival as GM, he served as the Vice President of Hockey Operations and helped the club climb to a third-place ranking in the overall standings.
But, over the next three years, they plummeted to dead last and broke the franchise record for most games lost in a single season. However, one more trade before the upcoming NHL trade deadline would give the Avalanche a chance to solidify a contending position in the playoffs.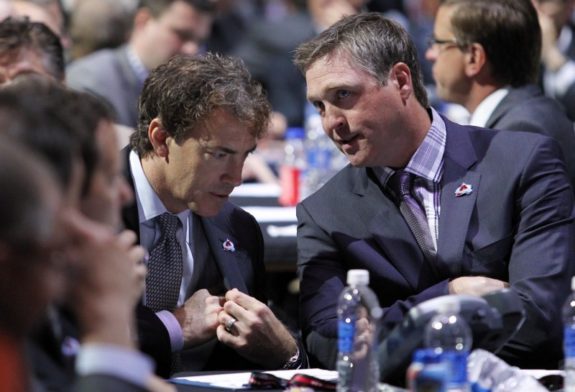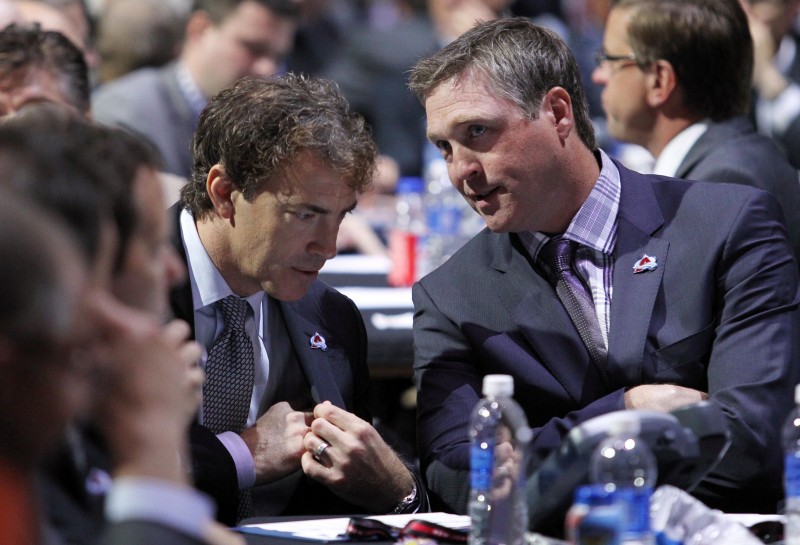 After a series of bold moves since their devastating season, the Avalanche have started to change their trajectory, having recently undergone a 10-game winning streak. Although they're still only 17th in the standings, they actually have a shot at making the playoffs. Now its a matter of maintaining their edge and perhaps adding one more game-changer to the final roster before its too late.
Avalanche Prep for Trade Deadline
The 2018 NHL Trade Deadline is fast approaching, taking place on Feb. 26, and so there's still some time before Sakic has to make any decisions. According to TSN, he may want to add a top-six winger if it becomes likely that they'll make the playoffs, but may wait as long as the last week before the deadline to do so.
So far this season, we've seen a number of trades among many teams, including the Arizona Coyotes, Pittsburgh Penguins, New Jersey Devils and Avalanche. And, though there's been a ton of trades throughout the season already, none have really had any major impacts on any team in particular — except when we look a little deeper into trades made by the Avalanche leading up to and during the 2017-18 season.
Bold Move #1: Coaching & Scouting
A couple years ago, the Avalanche organization looked considerably different than it does today, not just in their players, but in their management roster too. Now they have a new head coach, Jared Bednar, who coached seven years in the ECHL and seven years in the AHL before joining the Avs.
They then added five new scouts. Mike Battaglia, a pro scout, who was previously a video scout for the Columbus Blue Jackets, and who would have worked closely with general manager Jarmo Kekäläinen, arguably one of the best scouts in the NHL. He was also a video scout for team Finland at the most recent World Cup of Hockey.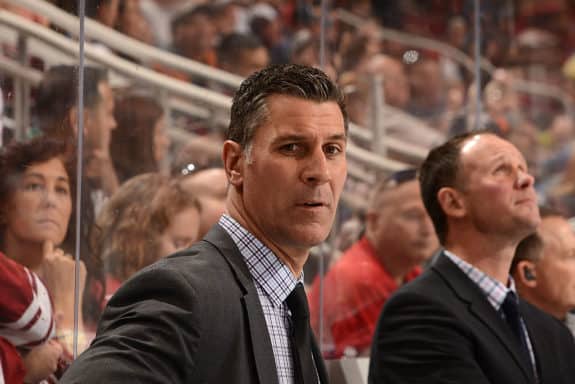 They also hired John Funk, who has a strong scouting lineage, as his father, Pat Funk, has been a scout for the San Jose Sharks for 25 years and counting. He would have worked closely with Dean Lombardi for 12 years, who was the general manager of the Sharks for eight years and then went on to be the GM of the Los Angeles Kings for another 11 years. That's where Lombardi won two Stanley Cups, with much of that success being attributed to superior scouting techniques.
They also hired on a new European scout, Miroslav Zalesak, who played in 12 NHL games for the Sharks during Funk Sr.'s tenure, and hired amateur scouts Wade Klippenstein, who's held a wide and diverse range of coaching, managing and scouting positions in the WHL and NCAA, and Lyle Wingert, who's been tasked to Western Canada and the US.
There's something to be said about these new management acquisitions now that the fruits of their labors are beginning to get noticed. These men, along with the rest of the Avalanche's scouting department, were sent out to find real winners that would fit into Bednar's new plans. It was someone in this department who convinced Sakic to draft Cale Makar at fourth overall in the 2017 Draft. Throughout the entire 2016-17 season, Makar had been flying low on everyone's draft lists until the last few weeks before he was drafted. Selecting Makar at that spot was the first bold move of a string of bold moves the Avalanche would make before they saw any signs of positive change.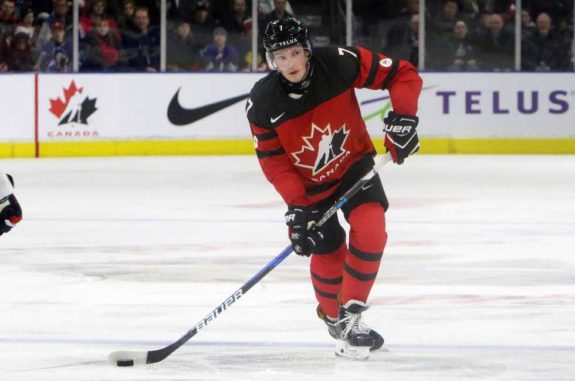 Bold Move #2: Acquiring Alex Kerfoot
In an unofficial trade with the Devils about two months later, the Avalanche got their hands on forward Alex Kerfoot, a fifth-round pick from the 2012 Draft, in exchange for defenseman Will Butcher, a fifth-round pick from the 2013 Draft.
Butcher had made it pretty clear he wanted to play for any team that wasn't the Avs and so the prospect of finding a fair trade must have been enticing for their rejuvenated management team. Kerfoot and Butcher had both captained their retrospective NCAA teams the year prior, both were fifth-round picks and they were only four months apart in age.
At the time of his signing, Kerfoot was extremely underrated. The majority of scouting reports didn't make Kerfoot sound like a promising prospect at all, saying he might not ever have an impact in the NHL, that he'll definitely need to start in the AHL first and that he would need to improve his skating.
Turns out the opposite is true.
Now, as a second-liner, Kerfoot is leading Avalanche rookies in points and ranks fourth for most points on the team. Butcher is leading the Devils' defensemen in points too. Looks like a pretty fair trade now.
Bold Move #3: The Matt Duchene Trade
Many people thought that when the Avalanche finally traded Matt Duchene — who had the highest face-off win percentage last year, that he would have an immediate impact on whatever team he would go on to play for. On Nov. 5 he was traded to the Ottawa Senators and not only has he lowered his face-off win percentage significantly, he's also decreased his overall point production as well. He seems to finally be finding his way with the Senators, though, having scored nine points in his last nine games.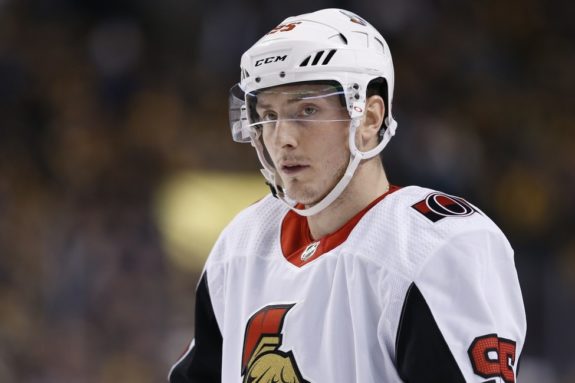 Duchene was part of a three-team trade, which included the Nashville Predators. In exchange for Duchene, the Senators traded away centreman Shane Bowers, a first-round pick from the 2017 Draft who's playing in his first year for Boston University, Andrew Hammond, a goalie, as well as a first and third-round pick in the upcoming draft. In exchange for Kyle Turris, the Predators traded away defenseman Samuel Girard, a second-round pick from the 2016 Draft, Vladislav Kamenev, a second-round forward from the 2014 Draft, as well as a second-round pick from the 2018 Draft, to the Avalanche.
This trade was a notorious win for the Avalanche,who've accumulated a first, second and third-round pick in the draft this June. Bowers is developing his skills with one of the best division I teams in the NCAA right now and he'll likely have an immediate impact on the Avalanche next year. He already has 12 goals and 20 points in his first 26 games with the Boston Terriers.
Then there's Girard, who's showing a lot of potential. Bednar is gaining trust in his defensive abilities and now he's seeing more and more ice time each game. In his five games with the Predators, he wasn't put on the power play very often but managed to score one power-play assist in his seven minutes of total power play time. With the Avalanche, he was put on the power play as soon as he started and has notched six of nine assists on the power play.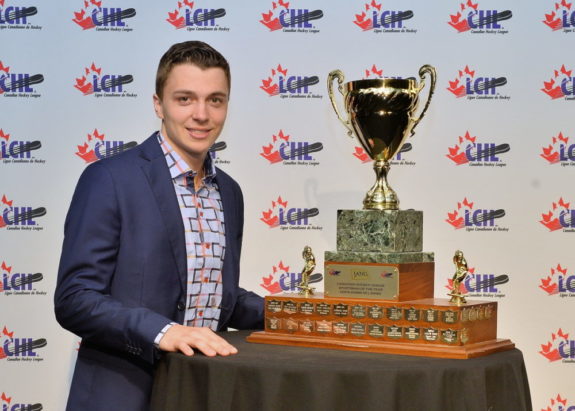 Perhaps the only thing Sakic was lacking this whole time was one more piece of the puzzle. Now with Bednar holding the reigns on the team's style, and the addition of five new scouts that they didn't have two years ago, Sakic's dominating presence on trade negotiations will no longer get wasted. With what appears to be a franchise that possesses all the tools to get ahead in the game, perhaps another dynamite trade in February could drive the Avs into full-blown playoff contention.