The Columbus Blue Jackets have had many inconsistent moments this season. But none were quite like what we saw Saturday night at Nationwide Arena.
In front of a sold-out crowd with first place on the line, the Blue Jackets played perhaps their worst game of the season as they were dominated in all phases by the Washington Capitals in a 4-0 rout.
The many issues this team has were on full display from the drop of the puck. Their defense had no semblance of structure to them. They were running around with not much of a plan. Four forwards got caught in the Capitals zone which led to the opening goal by Brett Connolly.
Whatta goal from Brett Connolly. Caps up, 1-0. He's having a helluva season.#contractyear

— Isabelle Khurshudyan (@ikhurshudyan) December 9, 2018
Simply put, in that first period, the Blue Jackets had no answers for the Capitals.
At no point after that did I ever get the sense the Blue Jackets were coming back in the game. It just wasn't there. They couldn't get in the high danger areas all game. By the time the final horn sounded, they mustered just two high-dangers chances the whole game per NatStatTrick.
Nick Foligno summed up the night with this one quote. "We got a good lesson on what a first place team looks like." They got a lesson Saturday. They got a lesson in the playoffs last season. The Capitals are a legitimate threat. They even played without TJ Oshie and Tom Wilson and still dominated the Blue Jackets.
Here's the question that must be considered now and it's a hard one. Are the Columbus Blue Jackets a true, Stanley Cup contender at this point? If you base your argument on the standings, they are second in the Metro and would be in a playoff spot. They would have a chance. But if you base your argument on Saturday against a contender, there's a very sizable gap in talent and in execution.
Jarmo Kekalainen and crew will have to decide how to handle things as we approach the trade deadline. I don't think it's far off to say that this is the most important decision that he has had to make since becoming the general manager of this team. He must decide if the Blue Jackets are all-in this season or not. Which way would you lean? Let's examine both sides of the argument.
Going All-In
Let's clear something up before we dive in. The Columbus Blue Jackets are a good team. They are good enough to make the playoffs. When they are right they can beat anybody in the league. But being good and being great are two different things.
Let's say that the team decides this is it. They're all-in. They've decided to keep Bobrovsky and Panarin past the trade deadline. What would have to happen for them to make this decision?
First, they'd have to think they're close enough to contending for a Cup. At a bare minimum, they'd need to acquire both a forward and a defenseman to solidify their depth. But even that could leave them short talent wise against the big dogs of the league.
Next, they'd have to conclude that incoming offers for Bobrovsky and Panarin were not good enough in their sight. They want now help, not futures, yet trading these two stars will likely net you futures given they are both UFA after this season.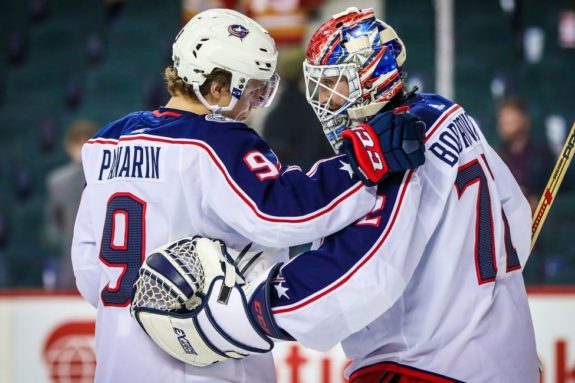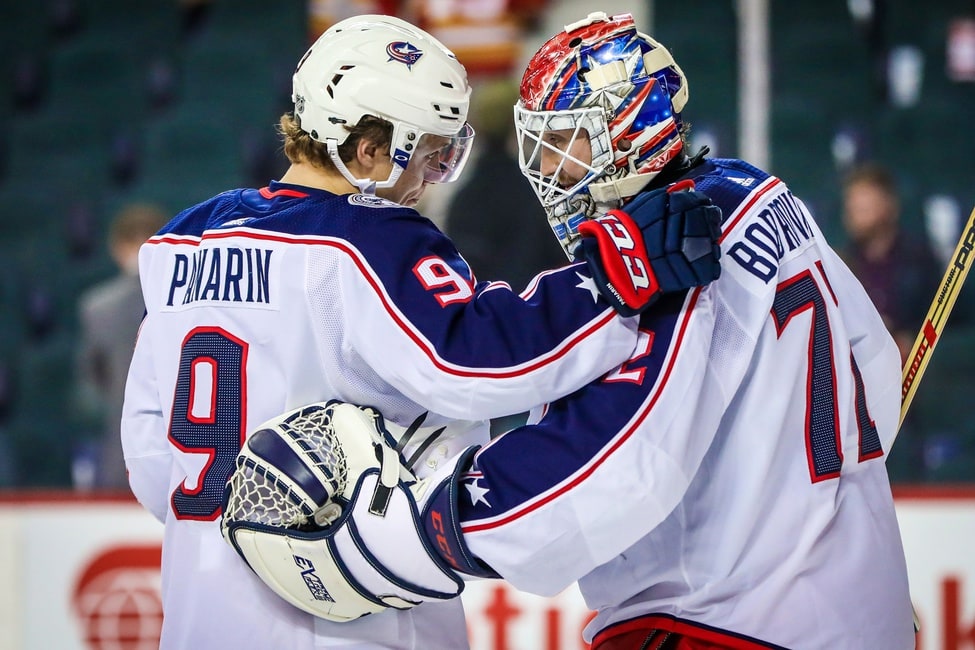 Then they'll have to evaluate the ongoing issues on the ice and determine if they are correctable. The Blue Jackets have average at best special teams, many nights it's among the worst in the league. They allow the most goals against per game at home at over 3.50. Can one or two trades make a difference? Can the current roster figure things out?
These are the things management must evaluate. With all that said, it's by far their best chance at a Cup in franchise history. What kind of a message do you send the team if you trade your two stars while they're in a playoff race?
This is why we could see them go for everything. They think Bobrovsky will find his vintage self and carry the team. They think the defense will stop giving up bundles of high-danger chances every game. They think the offense will continue to produce. They think special teams will get better. The ultimate goal is to win the Cup. If you have the pieces, then you gotta go for it.
Deciding to Sell
Now we look at the other side. Can the Blue Jackets defeat the likes of Tampa Bay, Toronto, Washington, Pittsburgh or others in a seven-game series? While they could, they'd be an underdog against these four teams.
All four teams have an advantage in overall talent.
You can't lose Bobrovsky and Panarin for nothing. Management would have to determine that the problems are too great to make a run. Then they'll evaluate what they can get in return for these assets so they have something to show for it.
Losing them for nothing would be crushing. Imagine going all-in only to get knocked out in round one again.
You're never guaranteed playoff success but you would be guaranteed a return if a trade is made. You don't win those kind of trades, but you don't leave empty-handed.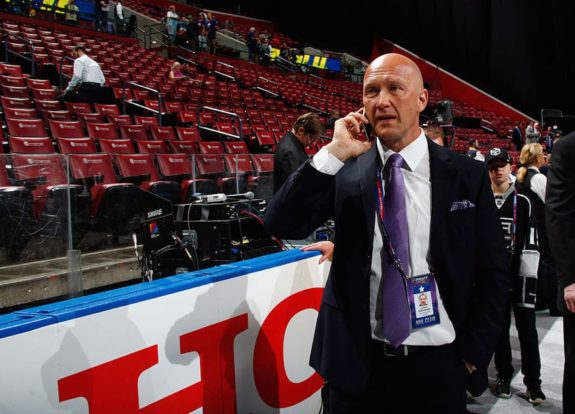 What Would I Do?
There is no easy decision here. If you hope to re-sign them, you likely need to keep them past the deadline. But what if you do and they leave for nothing?
Saturday night showed me that they have just such a long way to go to become a Cup contender. They're a good team most nights but they're not an elite team. Elite teams win Cups.
Trades from an all-in position will improve your team but I still don't think you become elite overnight.  While I still think they go for it, I'd sell. The Blue Jackets are not an upper-tier contender for the Cup. One of the hardest things to do is admit something you don't want to admit. Can they admit they're good but not great? I really don't know the answer to that.
But if the Capitals' game was any indication, management needs to take a good, hard look in the mirror and realize the reality of the situation at hand. Kekalainen has said that he'll do what's best for the Blue Jackets. We'll see if his actions back up his words as we approach the trade deadline.