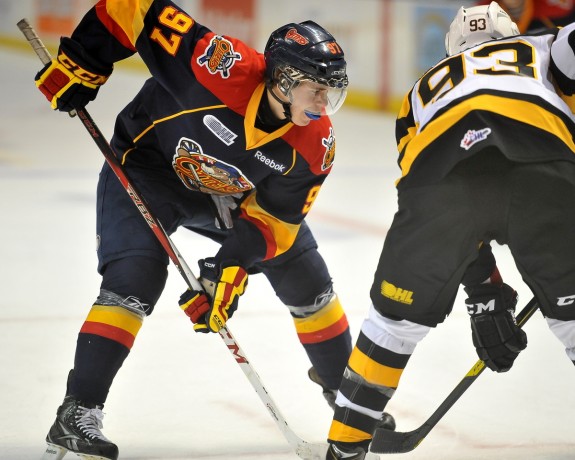 Why Sens Fans Should Buy into the Connor McDavid Hype
No fan should ever openly wish for their team to tank in order to land a high draft pick and top prospect. Especially when there isn't even a cool slogan endorsing it as we've seen in the past with "Fail for Nail" and the NFL's "Suck for Luck". In comparison, "Get Terminated for McDavid" and "Just Cycle for Jack Eichel" don't quite suffice, and wouldn't meet the same social media craze. For fans that feel like a long season may be on the horizon however, it doesn't hurt to have a light at the end of the tunnel. Few lights shine brighter than that of Erie Otters star center Connor McDavid.
http://youtu.be/Qpo_pxNeSmw
Granted the "Exceptional Player Status" provision in 2012, that allowed him to play in the Ontario Hockey League at the age of 15, McDavid has looked every bit like the player the title suggests ever since. His growth last season from his rookie campaign was astronomical when he totalled 33 more points and went from -24 to +47, in seven fewer games played. He added another 19 points in 14 playoff games after carrying Erie to the postseason.
Fans now need to take everything they hear from scouts and the media panelists in the upcoming season with a grain of salt. We've seen with previous "Exceptional Players" (John Tavares and Aaron Ekblad) that an extra season in the OHL gives "experts" more time to find fabricate flaws in their game. McDavid will be just fine with another year of development and another opportunity to help Canada re-claim the suddenly elusive WJHC gold medal.
The Senators have high-end talent down the middle with Kyle Turris and Mika Zibanejad, with David Legwand, Zack Smith and 2012-13 playoff star Jean-Gabriel Pageau rounding out the group. Legwand is signed for just two years, Smith (strictly a bottom six forward) is signed for just three more years, and Pageau struggled to live up to his own hype last season. Senators General Manager Bryan Murray and Head Coach Paul MacLean have entertained the idea of shifting Zibanejad to the wing in the past. With the departure of Jason Spezza this past summer, Turris is now the first line center by default, while the Senators would much rather keep him on the second line. The addition of McDavid would allow for that, with the potential top draft pick likely taking over on the first unit in his rookie season. The line of Clark MacArthur-Turris-Bobby Ryan could stay intact with the previous two Ottawa first-round picks, Zibanejad and Curtis Lazar, joining McDavid on the top line.
Life as a Budget Team in a Material World
While the summer is usually a time reserved for uninhibited optimism and belief that all 30 NHL teams have a shot at winning the Stanley Cup, for fans of the Ottawa Senators, there's one stark reality staring them down that casts a heavy shadow over that optimism. The last six winners (LA 2x, Chicago 2x, Boston, Pittsburgh) enter the 2014-15 season ranking 5th, 2nd, 4th and 7th respectively in terms of payroll. The Senators meanwhile, rank 28th (ahead of only the Columbus Blue Jackets and Calgary Flames) and in terms of salary committed per player, rank dead last in the 30 team league with 23 roster spots accounted for.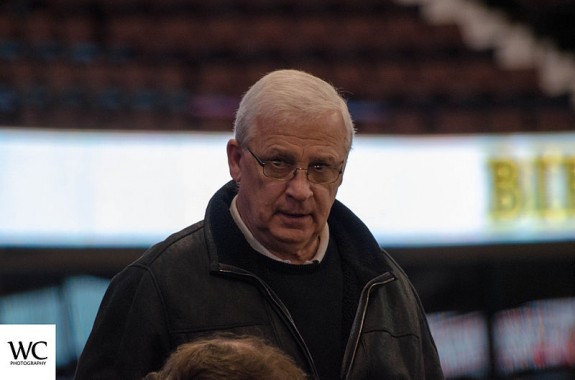 The NHL has long been known as a "copycat league". Due to financial restrictions under Eugene Melnyk's ownership, the Sens are unable to play that game. They've lost two consecutive captains, with the departure of future hall of famer Daniel Alfredsson in the summer of 2013 and the forced trade of his successor, Jason Spezza this summer. Spezza's trade for Alex Chiasson and prospects cleared over $3 million in 2014-15 salary which went into the signing of veteran David Legwand. The issue wasn't the money due to Spezza this coming season, but the fact that the Sens wouldn't have been able to re-sign him beyond 2014-15.
Enter, Ales Hemsky…then quickly exit. The Sens acquired the RW from the Oilers at last year's trade deadline for a late season push. While they failed to make the postseason, it was still a successful move, at least for Hemsky. He looked revitalized while playing for Ottawa and with Spezza. So revitalized in fact, that his strong play priced him out of Ottawa's reach, and he then followed his favorite center to Dallas. Leaving the Senators to save face by extending the contract of declining winger Milan Michalek.
Ottawa was then forced to stand by and watch as contracts were handed out to the likes of Christian Ehrhoff, Matt Niskanen and Stephane Robidas, while their own defense remains unimproved and their biggest question mark. With Bobby Ryan, Clarke MacArthur, Erik Condra and Marc Methot entering the final year of their respective contracts, Bryan Murray will need to get to work to sign some of his most important players. Pressure will be especially high to extend Ryan who was acquired just one-year ago from Anaheim for two of Ottawa's most promising young forwards in Jakob Silfverberg and Stefan Noesen (along with 2014's first round pick, 10th overall). To do so, Owner Eugene Melnyk will almost certainly have to raise the limit on Murray's expense card.
Potential 2015-16 Outlook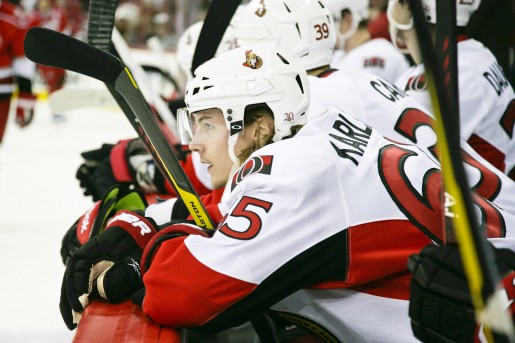 The clock is seemingly beginning to tick a little faster on Erik Karlsson's tenure with the Ottawa Senators, now two years into a bargain of a 7-year/$45 million dollar contract. Following the massive contract doled out to Karlsson's only real offensive comparable as a defenseman – P.K. Subban, one has to think he'll be looking for a significant raise next time around. In order to avoid having to pay market price and get a second significant hometown discount out of the league's top offensive defenseman they'll need to come across as a team that wants to win. With money clearly an issue, acquiring McDavid and his three-year rookie contract would be the best opportunity to do so. Anticipating the drafting of McDavid in the 2015 NHL Entry Draft and no significant free agent additions, here's how the Sens would look heading into 2015-16:
Lazar – McDavid – Zibanejad
MacArthur – Turris – Ryan
Michalek – Legwand – Chiasson
Greening – Smith – Condra
Methot – Karlsson
Ceci – Cowen
Wiercioch – Phillips
Lehner
Anderson (?)
The Sens will almost certainly have to pony up to extend the contracts of Ryan, MacArthur, Condra and Methot, if not to attempt to put together a competitive roster, then to meet the requirements of the NHL's cap floor. However, the addition of Connor McDavid would go a long way in the aspiration to the former.