The Arizona Coyotes enter the 2023 NHL Draft with not one but two first-round picks. The first one sits at sixth overall, while the next sits at 12th. They have plenty of options at both selections, including Russian forward Matvei Michkov and Slovak forward Dalibor Dvorsky. While it's not certain Michkov will be there at six, there is still a good chance he could fall into the Coyote's hands. Dvorsky will also likely be there at six unless one of the top five teams drafts him, shocking the world.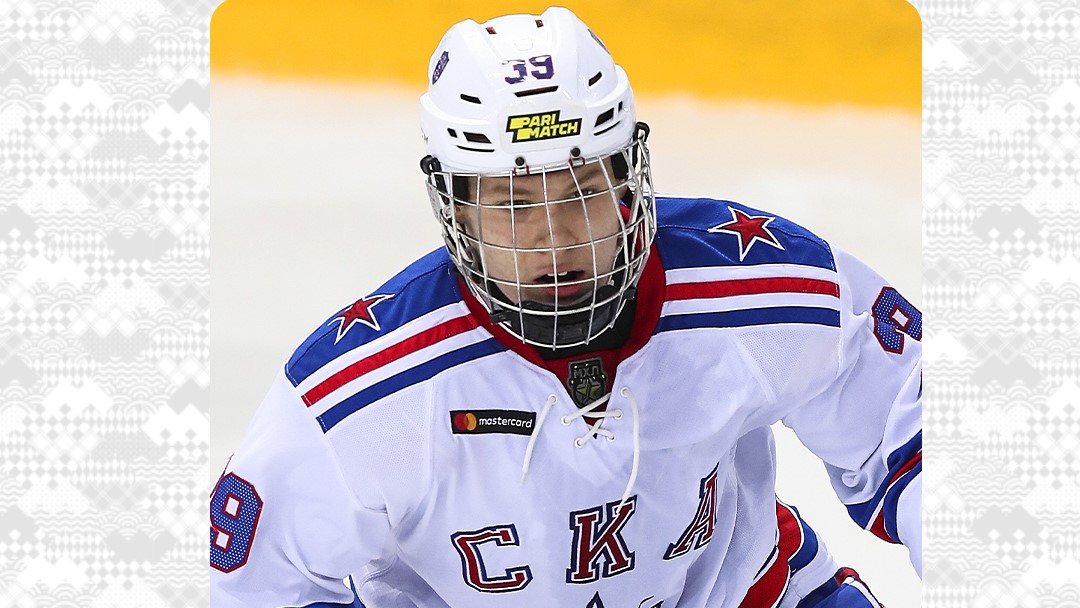 There's plenty of risk in taking Michkov, but his overall skill is up there with the likes of Connor Bedard and Adam Fantilli. As for Dvorsky, he's one of the more rounded-out players in this class, having one of the best two-way games. With both prospects being potential options at six, who should the Coyotes take?
Matvei Michkov
Michkov is arguably the most mysterious prospect heading into the NHL Draft. He has unreal skill and put on a show this past season. But for other reasons, he has been projected to go much later; his Kontinental Hockey League (KHL) contract is getting in the way of him going top three. The contract has him signed in Russia through the 2025-26 season, and while there's no guarantee he'll come over, it's raising many questions among scouts.
---
Latest News & Highlights
---
Then again, there's no denying the skill he possesses. He has one of the best shots in this class and has incredible hockey IQ. He can create plays out of thin air and is a threat when on the ice. During the past season with the HK Sochi, he amassed nine goals and 20 points in 27 games. As mentioned above, he is signed through the 2025-26 season, but for the Coyotes, he may be worth the wait.
With the Coyotes already having prospects like Logan Cooley and Dylan Guenther in the pipeline, adding Michkov would add another elite prospect. Even with the risks involved, he is worth waiting for. He is a generational talent they can't pass up on, as you don't see many players like him. Based on previous drafts by general manager Bill Armstrong, early on, he tends to take the best player available. So regardless of positional need, if Michkov is sitting there at six, the Coyotes should take the gamble on him.
Quotables
"All things considered, Michkov is still a top-five talent in this draft. His offensive ability is very advanced and he'll be quick to make an impact on the scoresheet and the power play. But the holes in his defensive game and passing are what's keeping him back from being a no-brainer in the top-three."

Jake Janso, FC Hockey
Matvei Michkov might just be the smartest player in this draft class, with an incredible ability to manipulate opposing defenses. He has a great shot, but more often than not he scores goals because he slipped his defender and managed to find the space and time necessary to score a goal. While Bedard scores by shooting a wrister as hard as possible, trying to punch a hole through the goalie, Michkov will outsmart the defense and score by finding holes in coverage.

Logan Horn, The Hockey Writers
Dalibor Dvorsky
Unlike Michkov, Dvorsky is considered to be one of the safer prospects in this year's draft. As a 17-year-old playing in a pro league, he notched six goals and 14 points in 38 games for AIK in the HockeyAllsvenskan — the second tier of Swedish pro hockey. He also played for the AIK's J20 team for a portion of the season, looking like a completely different player, recording a monstrous 21 points in 10 games. 
But what kind of player is Dvorsky on the ice? Like Michkov, Dvorsky is one of the most creative players in this year's draft class; his quick and powerful shot comes off as his best attribute. He is also an underrated playmaker who generates plenty of creative passes. He's also known to be one of the best defensive forwards, using his frame to make plays happen without the puck.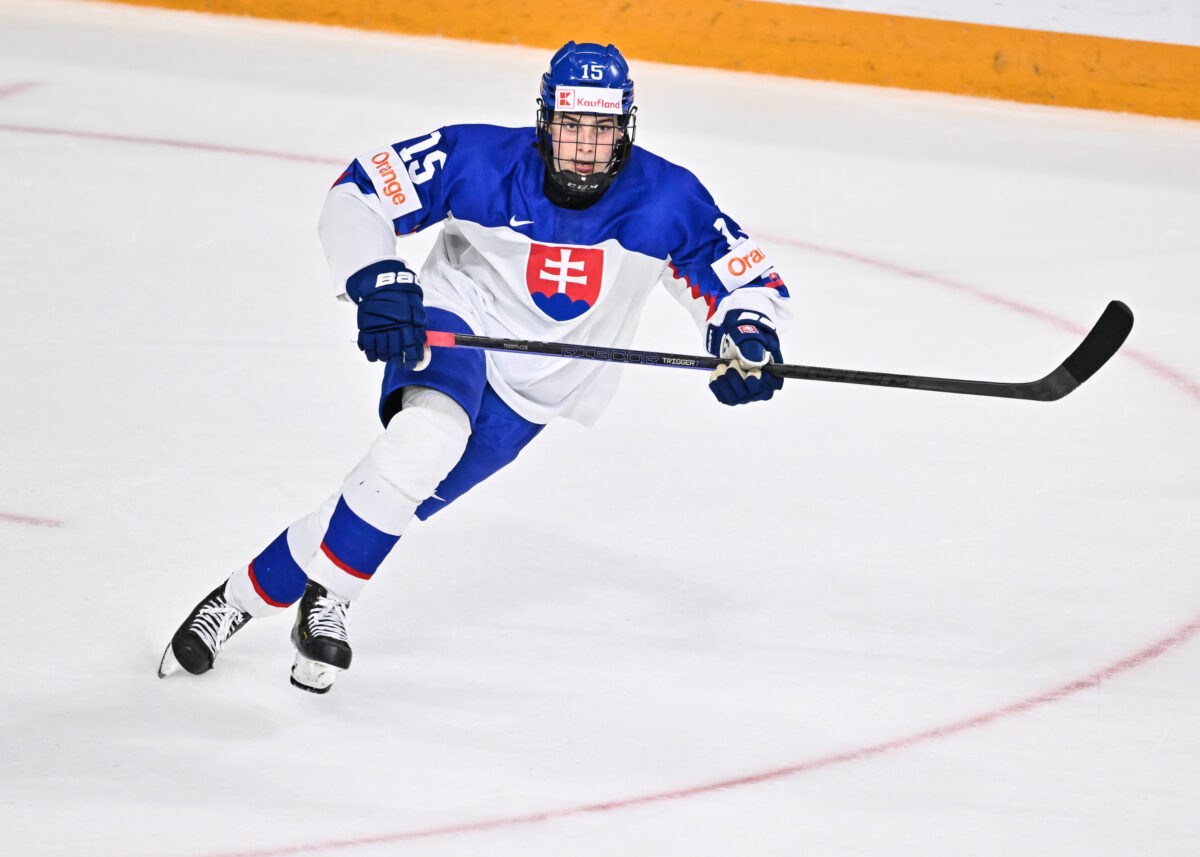 With many other players, such as Ryan Leonard, Zach Benson, and David Reinbacher, still likely to be on the board, Dvorsky could be the pick. He has good size, as he stands at 6-foot-1, and his creativity would complement a player like Cooley. He also has more experience against older players than other prospects, which could make him stand out from others. Dvorsky would be hard to pass on, but with other excellent prospects available, the Coyotes would be left in a tough situation.
Quotables
"He is always calling for the puck and his teammates, no matter if he's in HockeyAllsvenskan, the J20 Nationell, or representing Slovakia, know to move it to him. From there, he will either go for his preference, a quick-release one-timer or patiently move into a better angle for a wrist shot."

Nick Richard, Dobber Prospects
"Dvorsky is a versatile forward with hands and offensive smartness that is one of the best in the 2023 draft class. When you combine that with a shot that has both enormous power and accuracy you know you won't get disappointed when he gets into the offensive zone."

 Fredrik Haak, FC Hockey
Who Do the Coyotes Take if Both Are Available?
While there are plenty of variables to look at with Dvorsky and Michkov, at the end of the day, if Michkov is available, you take him. An argument could be made for Dvorsky, who is a much safer pick, but you must take the best player available. The Coyotes are in need of an elite playmaker who can score goals; missing out on Bedard hurts. But with the Perm, Russia native on the board, he's the right choice.
---
---