Former Edmonton Oilers player, coach and general manager Craig MacTavish reminds me of those old E.F. Hutton commercials with the slogan "When EF Hutton talks, people listen." MacTavish is a respected voice in Oil Country and across the NHL. On a segment of Oilers Now with Bob Stauffer on Sept. 11, MacTavish revealed that he believes the Oilers are the best team in the NHL. That's saying a lot because he genuinely knows what it takes to win, especially after capturing four Stanley Cups as a player with Edmonton and the New York Rangers. He was also the last Oilers coach to lead the franchise to the Stanley Cup Final back in 2006 when they lost in seven games to the Carolina Hurricanes.
MacTavish Praises Connor McDavid's Leadership
In the segment on Oilers Now, MacTavish said, "If I had to pick a team that I wanted to watch on a day-to-day basis, it would absolutely be the Edmonton Oilers. And I really feel that they're driven by the right guy (Connor McDavid). He's a serious hockey player, and he's brought a level of seriousness to the group that leaders do. I think this is a really driven team, and I suspect they will win this year." That's quite a statement, but it comes from a very reliable source.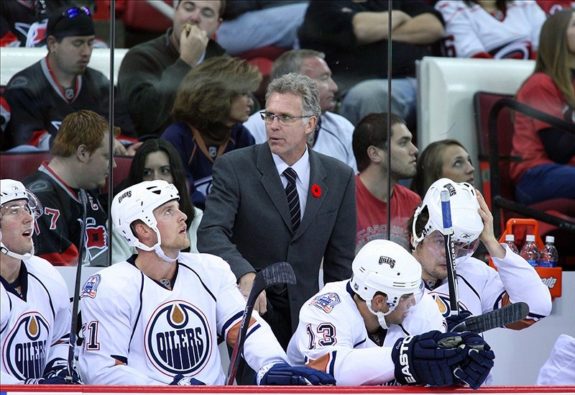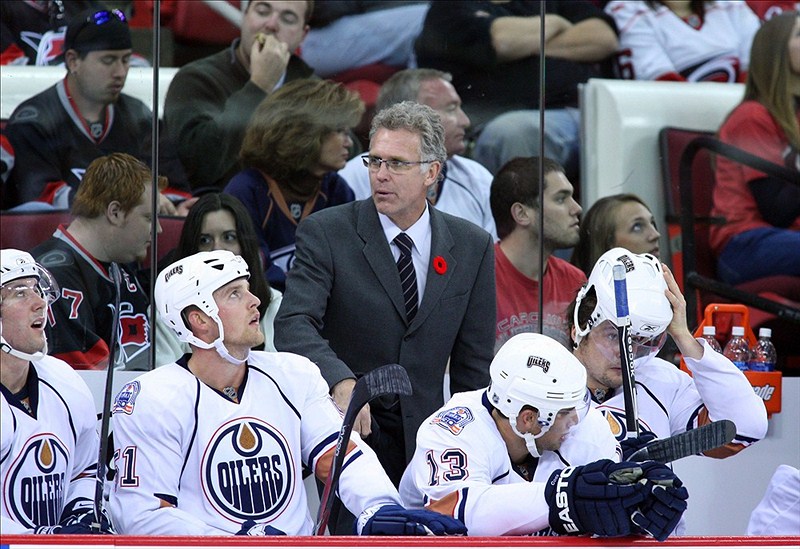 MacTavish, who spent last season as an assistant coach with the St. Louis Blues, will be a regular contributor to Stauffer's Oilers Now Show on 630 CHED in Edmonton throughout the 2023-24 NHL season. In the past, he's been excellent on the air, especially with his analysis on the TSN hockey panels and on Sportsnet, as well as some of his guest spots on various hockey shows around Edmonton. He's also known for his highly entertaining "disagreement" with Calgary Flames mascot Harvey the Hound back in his Oilers coaching days.
MacTavish: A Great Advocate for Edmonton and the Oilers
MacTavish mentioned to Stauffer how Edmonton is now a preferred destination for top players, mainly because of McDavid and Leon Draisaitl. He went on to say, "I don't remember anybody scoffing at coming to Edmonton in the mid-80s when (Wayne) Gretzky and (Mark) Messier and the gang were winning Stanley Cups. It was a very sought-after destination for a lot of players…In this game, there's weather, and there's winning. And I don't care how good the weather is. If you're not winning, it's torture. In the 80s, Edmonton, much like it is now, is a destination point because you know, playing with the types of players that we have here in Edmonton. Iconic players, generational players like Connor (McDavid), and Leon (Draisaitl), they win Championships. You put Connor obviously in the same category as Gretzky, (Mario) Lemieux, (Sidney) Crosby — those guys, they all win. And Connor will definitely win."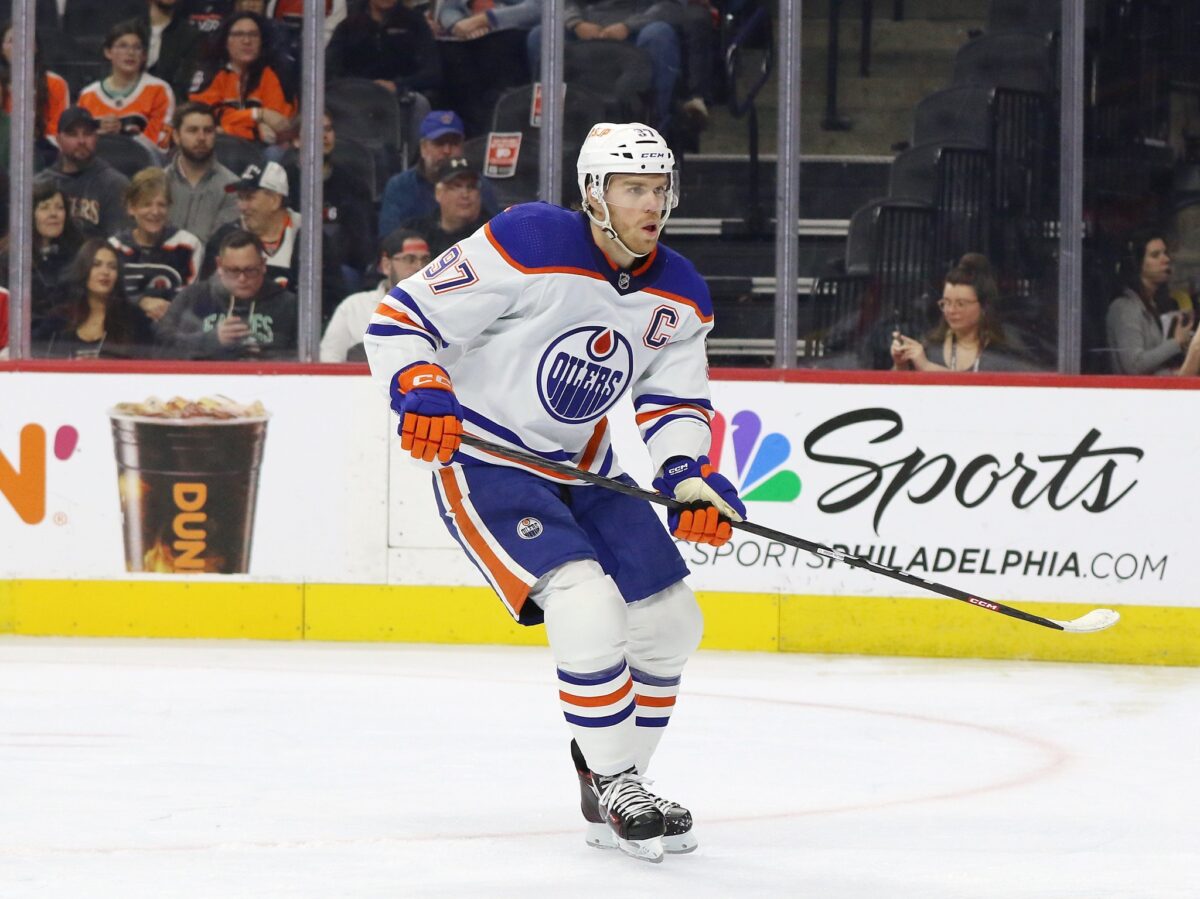 The City of Edmonton couldn't receive a better endorsement. Hockey is everything in the Alberta capital, and with Gretzky, Messier, Grant Fuhr, and Jari Kurri starring back in the dynasty years and now a new generation of stars in McDavid and Draisaitl, Edmonton definitely joins the ranks of Toronto and Montreal as a truly iconic Canadian market for NHL hockey. The Oilers are the most storied NHL franchise in western Canada and should rightfully be ranked in the top 10 all-time in terms of significance in NHL history.

The Status of Oilers Goaltending
MacTavish commented on the Oilers' goaltending going into the 2023-24 season and said, "I like (Stuart) Skinner a lot. I think the trajectory for him…it's extremely likely the trajectory continues North with him. He needed to be better in the playoffs than he was. Skinner was good, but he wasn't great. It's likely that he is going to be stronger this year because of those experiences. He has everything. He's a sharp kid. He's a hard-working kid…He's big." Regarding Oilers backup Jack Campbell, MacTavish felt Campbell will be better in 2023-24, "I like the chances of Campbell turning it around this year. He's going to be highly motivated this year."
Related: Oilers' Skinner Ready For Next Step in 2023-24
---
Latest News & Highlights
---
It's interesting topic when pundits and fans discuss the Oilers' goaltenders. On a recent edition of "That's Hockey" on TSN, the panel, which included former NHL Goaltender Jamie McLennan, discussed the status of Canadian goaltenders and how Skinner is being considered one of the best Canadian-born goaltenders in the league at the moment.
However, McLennan and the panel did preface the conversation by mentioning that the current crop of Canadian goaltenders in the NHL isn't as strong as it has been in the past. But when it comes to Skinner, the jury is out. If he can backstop the Oilers to a Stanley Cup Championship in 2023-24, there's a good chance he would be on a future team Canada if there's a World Cup of Hockey happening soon or if the NHL does return to the Olympics someday.
If Anyone Knows the Oilers, it's MacTavish
MacTavish has been with the Oilers organization through the highest of highs and the lowest of lows, especially during parts of the decade of darkness. He's one of the few people who can comment and make predictions based on experience and an understanding of the organization and the NHL. If he believes the Oilers are the best team in the NHL, you have to take him at his word. That's a positive sign for long-suffering Oilers fans who are waiting and hoping for the team to return to the Stanley Cup Final. And who knows, maybe they finish the job while they are there. It's going to be an interesting season in Oil Country, including listening to the insights from MacTavish.
---

---