With the rehiring of head coach, Ken Hitchcock, the Dallas Stars are due for some big changes in playing style. What should Stars fans expect? More defense? Fewer goals? Boring hockey?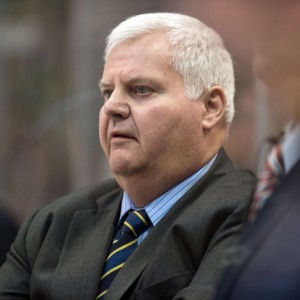 While I've heard all of these expectations in the last couple weeks, I'd remind fans that the net effect should really be MORE WINS. And even those who relish the shoot-em-up, high-scoring games of two seasons ago would likely agree that winning is the most important thing for the franchise and the fans.
Defense First
Yes, you can expect a bigger emphasis on having a defensive posture by every skater on the team. Yes, this may result in fewer goals by the Stars' top offensive lines. It will involve a concerted effort to clog the middle and slow down the faster teams between the blue lines. But it does not mean you'll have to settle for 'boring hockey'.
With the recent acquisition of goalie, Ben Bishop, the Stars should have all the tools necessary to implement Hitchcock's system successfully. It will require that everyone on the roster buys in, but last season's failures should give the players enough incentive to do so. Even if there had been no change in netminding for 2017-18, the Stars should see dramatically fewer goals-against than we came to expect under Lindy Ruff's system. Having Bishop in goal is just a bit of additional insurance brought to you by GM, Jim Nill.
A system that focuses primarily on scoring and relegates defensive duties to a secondary importance has the predictable effect of making almost any goaltender look bad.  It takes a superstar like Dominic Hasek, arguably the last goalie to truly shine under Lindy Ruff's coaching, to be able to handle the incoming barrage.  Does this excuse the soft goals that plagued both Lehtonen and Niemi? Obviously, not. But fans who blame the two netminders for all of the Stars' recent woes are not being fair either.
When Hitchcock last held the reins in Dallas (from 1996-2002) he took over a porous defensive team that allowed almost 3.5 goals-against per game and turned them into one of the stingiest teams in the league with just over 2 GAA. Oh, and by the way, he managed to take the Stars to the Stanley Cup Finals in back-to-back years, including the 1999 championship season. Since he left Dallas in 2002, the team's goal-against-average has soared back to the pre-Hitchcock days, especially under Lindy Ruff's watch.

Embracing Hitchcock's System
Perhaps it's just my goalie background coming out, but I've always enjoyed a spirited, low-scoring game. Anyone who watched the recent 2-0 Penguins game that eliminated the Capitals would agree that excitement isn't always equivalent to scoring a high number of goals. And who's to say that adopting Hitchcock's system will mean that the Stars' top scoring threats won't be scoring at an impressive rate? With snipers like Jamie Benn, Tyler Seguin, Jason Spezza and John Klingberg, the Stars will continue to be a threat to any opposing goalie. The Stars will score goals under Hitchcock.
For me, the bigger questions are: Will everyone buy into the system? How long will it take the team to adapt? While players may not consider playing under Hitchcock to be easy or fun, team leaders like Benn want to be successful and are willing to work hard and sacrifice for the good of the team. Ask Mike Modano how much he embraced Hitchcock's system in the early days of his first tenure and he'll tell you that it was a struggle — until he saw the success that came with it.
If the team is able to get on board quickly and embrace the new system, and Jim Nill continues to provide the best talent available (like Bishop), there should be a lot of excitement for Stars fans in coming years. Perhaps you'll even enjoy the kind of excitement that culminates in a parade through downtown Dallas in mid-June. Hitchcock is just what the Stars need right now and this is an ideal team for him to mold into his vision of a winner.