Much has changed since Ken Hitchcock coached the Stars to a Stanley Cup championship in 1999. First, the roster was completely different. The current Stars no longer have Mike Modano, Sergei Zubov or Ed Belfour. Next, the game has changed quite a bit since 1999. Remember tie games? The Stars had 12 regular season ties in 1999. The team logo and uniforms have changed.
So, has Ken Hitchcock changed? Of course; he's evolved with the changes in the game and has found ways to grow as a coach. He went from being offended by advanced stats to embracing them. But he hasn't changed his philosophy about the importance of team defense. Former coach Lindy Ruff demanded more of an attacking style. The personnel in Dallas seemed to fit that style when it was at its best. However, at its worst, it was hard to watch.
Hitchcock is 65 years old. His 781 career wins rank fourth all-time in the NHL. His first win with Dallas will tie him with Al Arbour for third all-time. He also ranks first among Stars coaches in all-time wins with 277.
Four Things Stars Fans Must Expect
Growing Pains
The Stars are moving from an attacking, run-and-gun-type system to a system that demands a commitment to team defense. Changing the habits of the Tyler Seguins, John Klingbergs, etc. won't happen overnight. The question is how long it will take? Training camp? Preseason? Thanksgiving or maybe not until the season winds down?
According to a 2009 study by European Journal of Social Psychology, it can take a lot longer than 21 days to change a habit. In the study, 96 volunteers chose an eating, drinking, or activity behavior to carry out daily for 12 weeks, recording each day whether or not they performed the behavior. The results ranged from 18 to 254 days to form the habit, with an average of 66 days.
Better Goaltending
Yes, the Ben Bishop trade is an upgrade. I suggested making a run at Bishop a year ago. It might be better that it's taken this long. Bishop didn't have to suffer through the defensive breakdowns and high-danger shots that Kari Lehtonen and Antti Niemi were greeted with on a nightly basis. Meanwhile, once Hitchcock's system is fully implemented, Bishop will be the beneficiary.
I also think the Stars might find a way to bring in another new goaltender to share the net with Bishop. However, even if Lehtonen or Niemi return, they should have more support than they did under Ruff's system.
Better Team Defense
Hitchcock expects all players to buy in. No exceptions. He's already talked about working with Tyler Seguin to make him a No. 1 center. It worked once back in the '90s with Mike Modano; maybe it can work again. For all his defensive credentials, it's easy to forget some of the dynamic two-way defensemen Hitchcock has coached. He had Scott Niedermayer with Kamloops and Sergei Zubov with the Stars. He will make John Klingberg better.
Better Team Penalty Killing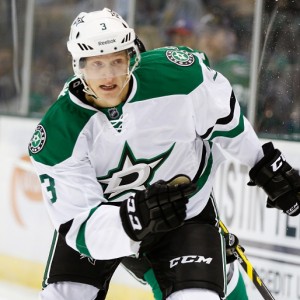 The Stars were dead last in penalty killing last season. Hitchcock will fix this. During his six-year tenure coaching the Blues, Hitchcock's teams ranked as an NHL-best, killing 85 percent of the power plays they faced. Hitchcock is passionate about penalty killing.
"I've seen a lot of (teams) who have had bad power plays do really well in the playoffs, but I've never seen any team play worth a damn if you can't kill penalties," Hitchcock said in an interview at the Air Canada Centre back on March 2014. "It's more on can you kill the penalty at the right time because you can live with poor power plays and still win hockey games. But you can't survive if you can't kill penalties because your whole game falls apart, you're nervous, you're uptight, you panic and we've got to be great killing penalties."