Though the New Jersey Devils won 52 games — a single-season record for the franchise — in 2022-23, that doesn't mean there won't be changes to their roster over the summer. After defeating the New York Rangers in Round 1, general manager Tom Fitzgerald will want to improve the roster to help the team advance past the second round of the playoffs. 
On paper, there aren't many holes on this Devils roster. Their core is set up front with Jack Hughes, Jesper Bratt, and Nico Hischier. Their blue line may look different, but young talent coming up the pipeline should be able to replace some departures. And to top it off, they seem to have their netminding tandem in Vitek Vanecek and Akira Schmid. So what could be on the Devils' offseason to-do list? Let's take a look. 
Re-Sign Bratt & Meier
This doesn't need much explanation, but re-signing Bratt and Timo Meier to long-term extensions is perhaps the top priority for the Devils this summer. Both are restricted free agents with arbitration rights and are one year away from hitting unrestricted free agency. That doesn't mean the Devils need to get them signed by July 1, but before arbitration hearings is a must. 
If the Devils don't sign one (or both), they'll have to consider flipping them for assets. Fortunately, it seems like Bratt and the Devils are progressing toward a new deal based on exit interviews from Bratt and Fitzgerald. The two sides have had grinding negotiations before, so hopefully, there's a change this time. Either way, a long-term deal for Bratt seems more likely than not.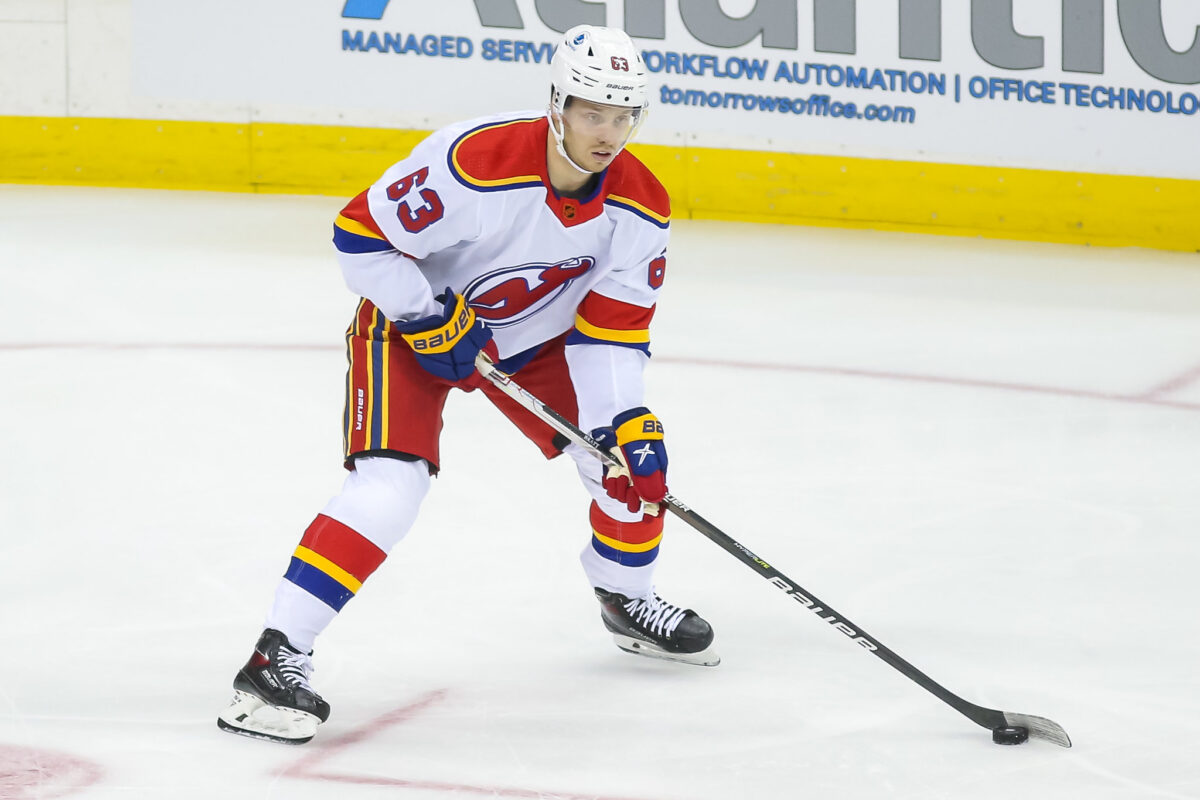 As for Meier, there's nothing to indicate now that he doesn't want to sign long-term in New Jersey. The key date for him is if the Devils decide to take him to cut-rate arbitration as they did with Miles Wood a year ago, as Elliotte Friedman mentioned on a recent episode of 32 Thoughts (teams and agents believe that's something the Devils will do if they can't reach an agreement). That would cut Meier's salary from $10 million to $8.5 million for 2023-24, but he'd also be on a one-year deal. 
Related: Devils 2023 RFAs: Plenty of Housekeeping to Do
---
Latest News & Highlights
---
That wouldn't be until the end of July or early August when the league schedules arbitration dates. That means there's plenty of time for Fitzgerald and Meier's camp to work out a deal. I'd expect the two sides to agree on a long-term eight-year pact. But if they don't, the Devils will have to decide if they want to play him on a one-year deal or flip him for assets. 
More Top 9 Talent
Even if the Devils sign Bratt and Meier, Fitzgerald will likely want to add at least one top-nine forward, and perhaps more depending on how they can give themselves roster flexibility over the coming weeks. I use the term top-nine talent because if Bratt and Meier sign, they might not go for a big swing unless someone like Clayton Keller becomes available. 
If rounding out their depth is the plan, the Devils will probably look for complementary pieces to surround Hughes, Bratt, Meier and Hischier. We'll go more in-depth on some of these players over the coming weeks, but some harder-to-play-against skill might be in the cards. Could someone like Ivan Barbashev or Alex Killorn interest the Devils in free agency? Depending on contract demands, they might.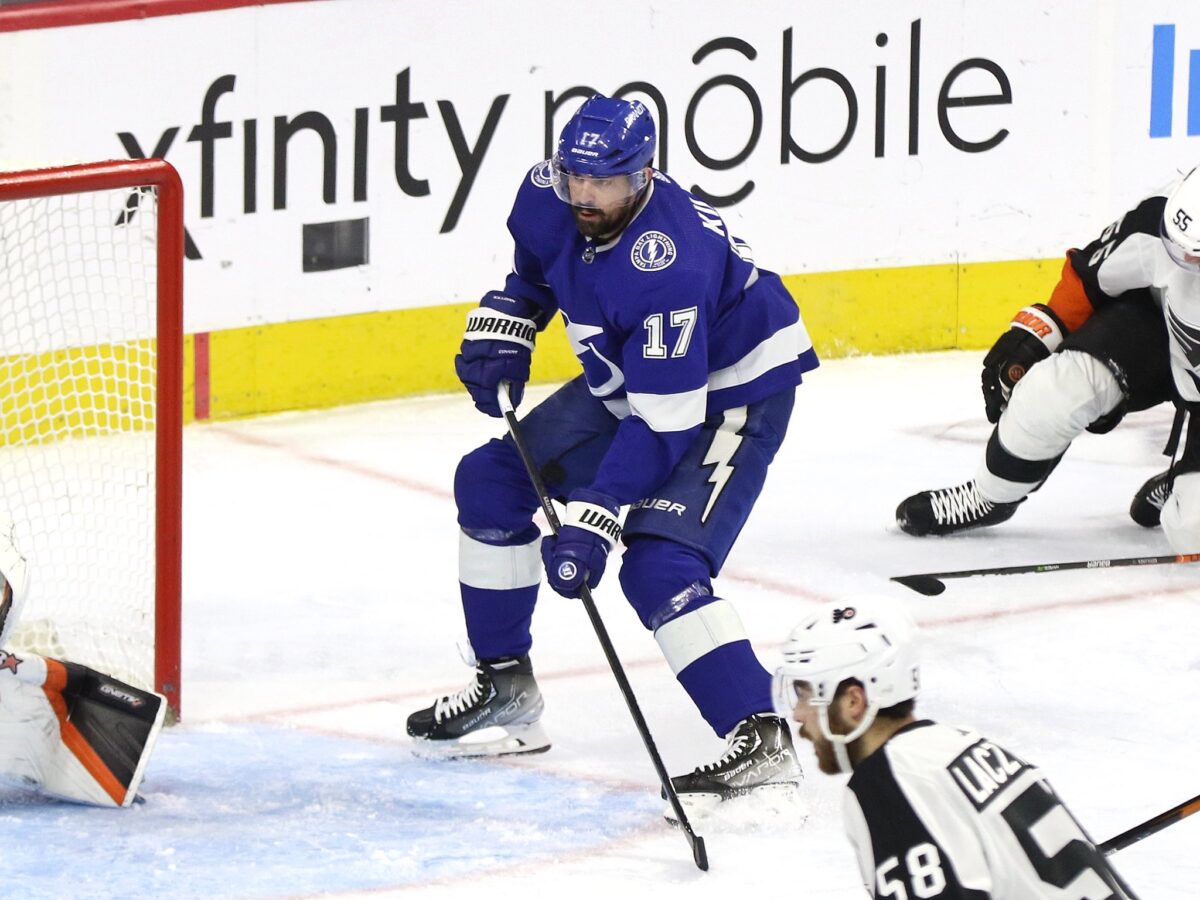 They'll also have trade options available to help boost the top nine. Ross Colton, a New Jersey native who grew up a Devils fan, has popped up on initial offseason trade boards. He's averaged 21 goals per 82 games in his three NHL seasons, but he's also not afraid to throw the body around; he had 188 hits this past season. If the Tampa Bay Lightning move him for cap reasons, the Devils could look to take advantage to upgrade their middle six. 
Of course, the Devils could go for a bigger upgrade if the right deal comes along. If they could make a Keller or even someone like Nick Schmaltz — Keller's teammate on the Arizona Coyotes — work, Fitzgerald won't pass up the opportunity if the trade makes sense. But either way, I'd expect them to bring in one or two top-nine forwards to help round out the roster up front. 
Experienced Blueliner With Potential Graves & Severson Departures
With Ryan Graves and Damon Severson likely looking at paydays as UFAs on July 1, Luke Hughes and Kevin Bahl's time as regulars on the back end is about to begin. Hughes only played in five games between the regular season and playoffs this past season. But he already showed star potential, especially in the team's Game 5 loss to the Carolina Hurricanes in Round 2. 
The Devils will have veterans in Jonas Siegenthaler, Dougie Hamilton and John Marino on the back end, but it will be a young and inexperienced group with Bahl and Hughes. Šimon Nemec had an impressive first pro season in the AHL with the Utica Comets, but Hughes, Bahl and Nemec on the back end is quite a bit of inexperience. The Devils are in win-now mode, so it wouldn't surprise me if Fitzgerald looks for a stop-gap veteran until they're sure Nemec is ready. 
There aren't many great options as UFAs, at least ones probably willing to take one-year deals. Fitzgerald instead could look to the trade market to find someone with one year left on his contract. One player to keep an eye on is Matt Grzelcyk, who has a year left at a cap hit of $3,687,500. The Boston Bruins have to clear cap space with David Pastrnak's cap hit rising to $11 million, so acquiring Grzelcyk may not cost much.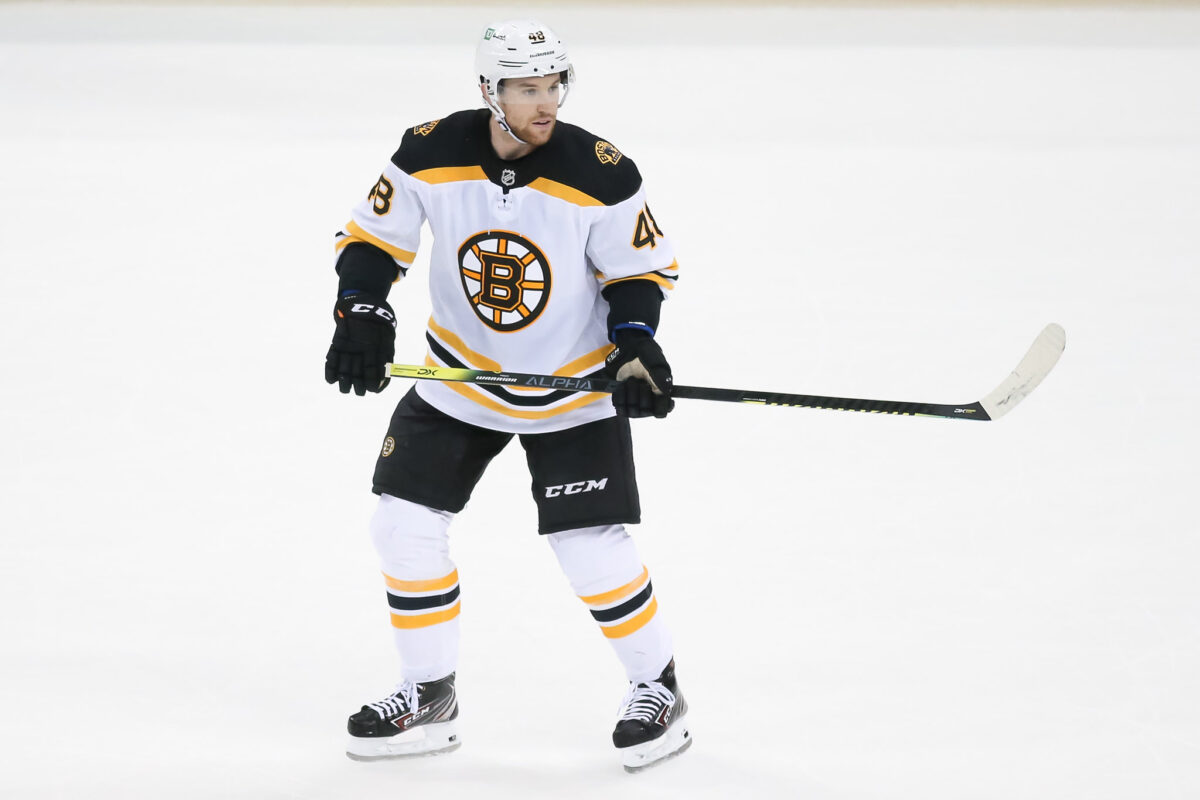 He won't be the only option, either. The Los Angeles Kings have a surplus of defensemen, with a couple on one-year deals (Matt Roy, Sean Walker). Depending on what the Kings want in return, the Devils could look to either of those defenders for one year while letting Nemec play bigger minutes and more power-play time with the Comets. 
I wouldn't call this a priority for the Devils, but I could see the front office thinking they need more experience on the back end if they let Graves and Severson walk in free agency while giving those roles to Bahl and Hughes. So it wouldn't surprise me if they added a blueliner with NHL experience.
Devils' To-Do List Differs From 2022
The Devils' offseason to-do list isn't what it was a year ago. They have their goaltending tandem, their forward group seems to be set, and their defense could use another veteran if Bahl and Hughes are regulars. Whether Fitzgerald has another big trade, such as Meier, up his sleeve remains to be seen. But there should be at least a couple of moves to help the team build on the success they found in 2022-23.