The New Jersey Devils were making moves left and right at this time last week. They acquired defenseman Ryan Murray from the Columbus Blue Jackets, as well as winger Andreas Johnsson from the Toronto Maple Leafs. They also signed Corey Crawford to a two-year deal to back up Mackenzie Blackwood in net. 
Things have been much quieter this week, with the Devils not making any free agent signings or trades. But that doesn't mean general manager Tom Fitzgerald's work retooling the roster is over. The Devils still have a ton of cap space and some interest in players available on the trade market.
We'll take a look at some of those players and if they're a fit for the Devils. Plus, a roundup on how some of their prospects are performing since last week's draft. 
Devils Have Interest in Killorn
Via The Fourth Period, the Devils are one of seven teams to have interest in Tampa Bay Lightning left-winger Alex Killorn. He's coming off a career season, finishing with 26 goals and 49 points across 68 games. Though, you should take his 26 goals with a grain of salt, as he shot 20% and has never scored more than 20 in his career before 2019-20. 
But even though Killorn went on a shooting bender, he's a very solid two-way winger. He's had a goals above replacement (GAR) of 4 or higher in each of the last three seasons. Add all of them together, and his play has been worth a GAR of 29.7 since 2017. He's a very efficient five-on-five scorer and a stout penalty killer. Plus, he plays with an edge, so it's not a surprise to see the Devils have interest in him.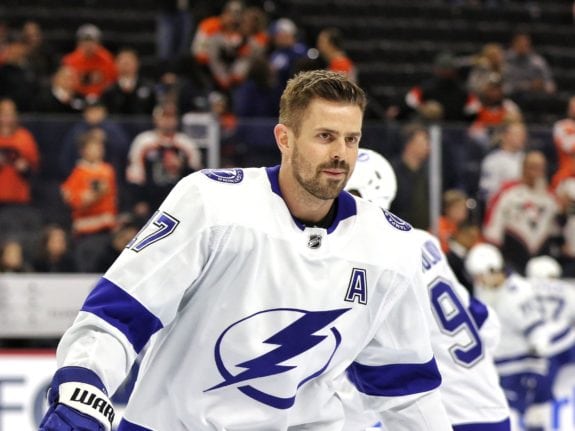 Because the Lightning are in a cap bind, the Devils should look for a sweetener to acquire Killorn. His contract isn't terrible — it runs for three more seasons at a cap hit of $4.45 million — but no one should let the Lightning off easy for having cap problems. The Devils should ask for someone like defenseman Erik Cernak, plus Killorn. If not, there are other places to look to improve their roster, so there's no reason to force a trade. 
Ristolainen, Boychuk of Interest Too?
Sticking with The Fourth Period's article, they also listed the Devils as one of a few teams with interest in defensemen Rasmus Ristolainen and Johnny Boychuk. That said, I don't think either player improves their defense all that much. 
We'll start with Ristolainen. He racks up a lot of points — he's averaged 43 points per 82 games over the last three seasons — but a lot of those have come on the power play. When not on the power play, his even-strength performance, specifically defensively, has not been particularly good. He's a below-average defender in transition, as well. 
Related: Devils Get Offensive Upgrade With Johnsson
It's hard to think of a good reason why the Devils should acquire Ristolainen. He's 6-foot-4, and they seem to be in the market for bigger defensemen, but that shouldn't be the reason why they target him. If there was one surprise I found, it's his overall play has been worth a GAR of 10.8 over the last three seasons. But that's mostly due to his performance on the man advantage. Otherwise, he doesn't add a ton of value elsewhere. 
As for Boychuk, his play has fallen off a cliff. His overall performance has been worth a GAR of minus-7.8 over the last three seasons, ranked 20th worst among all defensemen in the league. His contract has two years left on it, at $6 million annually, so the New York Islanders aren't getting off easy either. The Devils should ask for no less than a first-round pick and one of the Islanders' top three prospects (examples: Oliver Wahlstrom, Simon Holmstrom) to take on Boychuk's contract because there's zero reason to help a division rival without making them pay up. 
Devils' Prospects Roundup
There were multiple Devils' prospects in action over the last week, including 2020 draftees, so let's take a quick look at how they fared. 
Right-winger Alexander Holtz, the seventh overall pick at the 2020 Draft, had three points (2 goals, 1 assist) across three games. He's up to five points in seven games this season and has a Corsi percentage of 57.69%, ranked 35th among all forwards in the SHL (Sweden).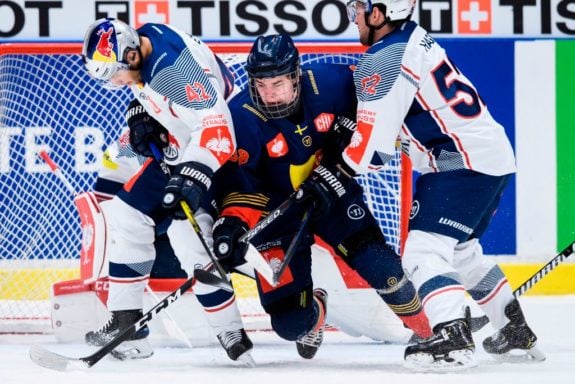 Defenseman Shakir Mukhamadullin, the 20th overall pick at the 2020 Draft, had one goal across three games in the KHL. He has seven points in 19 games and continues to log meaningful minutes for Salavat Yulaev Ufa.
Forward Jesper Boqvist, who's on loan to Timrå IK in the HockeyAllsvenskan, has four points across four games. He's eligible to be recalled by the Devils whenever NHL training camps begin. 
Left-winger Nikola Pasic, a seventh-round pick of the Devils at the 2019 Draft, scored his first goal of the SHL season. He's moved up Linköping's lineup and is playing on the third line. His goal was also his first point of the SHL season. 
Related: Top 5 Free Agents the New Jersey Devils Should Target
The Devils have a couple of prospects on loan in the KHL, one being Yegor Sharangovich. He's off to a strong start with Dinamo Minsk, totaling seven points (5 goals, 2 assists) in 14 games. The next loanee would be Mikhail Maltsev, who has one assist in four games with SKA St. Petersburg. Both are eligible to be recalled by the Devils when training camp begins, as well. 
It may have been a quiet week for the Devils, but they still have $18 million in cap space. There are quite a few teams who still need to shed salary, so it wouldn't be a surprise to see Fitzgerald dive into the trade market once again. If or when that happens, we'll have the news covered for you at The Hockey Writers. 
* * *
Advanced stats from Evolving Hockey, except where noted
---
---