Folks, hockey is right around the corner. New Jersey Devils rookies report for camp today, and veterans will report for training camp a week from now on Sept. 20. Coming off a 52-win season and a first-round playoff series victory over their rivals, the New York Rangers, there'll be plenty to follow with the Devils during rookie and training camps and the preseason. Here are some storylines to keep tabs on over the next few weeks. 
Does Palát Show Bounce-Back Potential?
Ondrej Palát's first season with the Devils didn't go as planned. He only played in 49 games and totaled 23 points — a 38-point pace over 82 games. That was due to having groin surgery in late October/early November, which caused him to miss two-plus months of the regular season. 
Palát did have some bright spots when he returned from his injury, but it was generally a struggle to produce points. It's fair to assume he was never 100 percent healthy. But now that he's had a full offseason to recover, how will he look during camp and when preseason games begin in 12 days?

Though it was a struggle to find the scoresheet a season ago, Palát still did well with the things you expect him to do well. For example, he ranked in the 96th percentile in rush assists a season ago. His playmaking and passing metrics graded out well, and he was efficient in transition. His forechecking fell off, but perhaps that comes back with him healthy entering camp. 
It'll be interesting to see who head coach Lindy Ruff pairs Palát with during preseason games. With Timo Meier and Tyler Toffoli in the mix, it's more likely Palát plays a top-nine role than top-six, but that should help him find a rhythm. 
Showing Off Toffoli
In a league where scoring keeps increasing by the season, adding more offense during the offseason doesn't hurt. That's what the Devils did when they acquired Toffoli from the Calgary Flames in exchange for a 2023 third-round pick and Yegor Sharangovich. Toffoli is coming off the best season of his career, totaling 34 goals and 73 points in 82 games.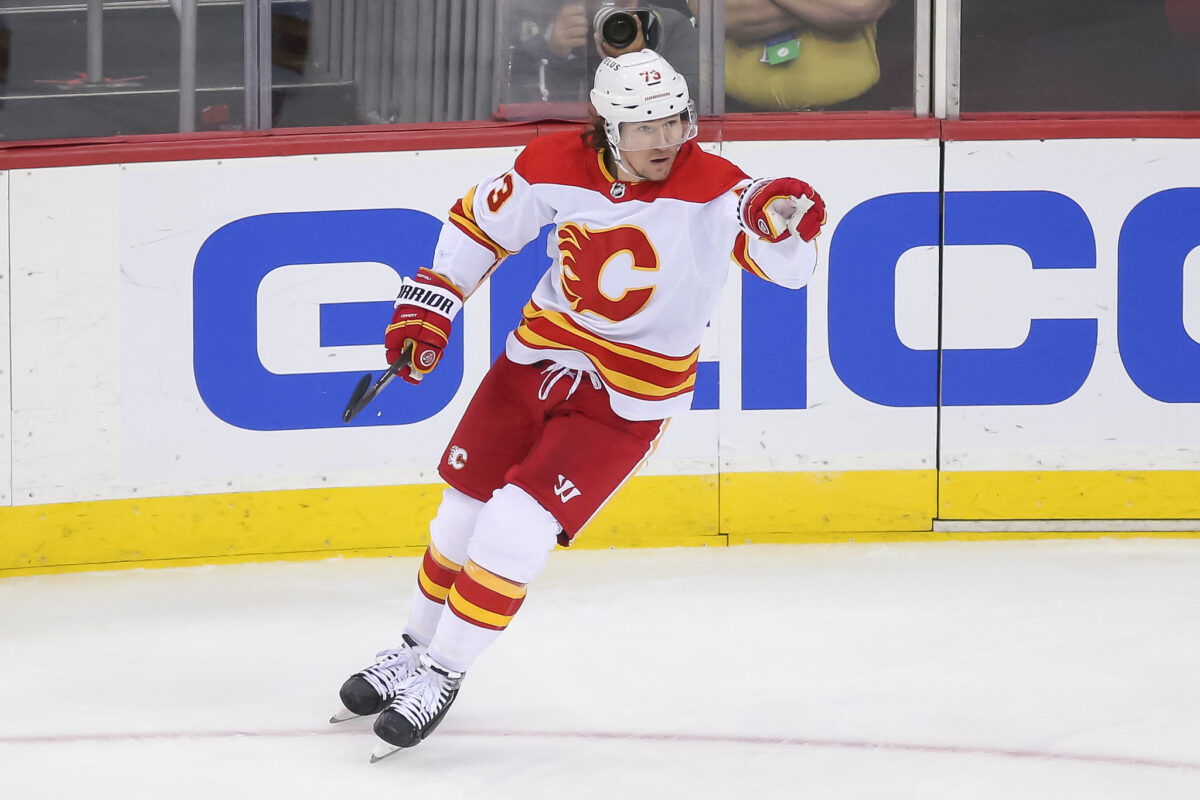 It'll be interesting to see where Ruff plays Toffoli during preseason games. The betting odds are with Jack Hughes and possibly Jesper Bratt. Toffoli is a high-volume shooter and plus-finisher, but he isn't the best skater. Playing on a line with Bratt and Hughes — two elite players in transition — should help get him the puck in prime scoring areas once in the offensive zone. 
But even though Bratt and Hughes are probably the best fits for Toffoli, it won't be a surprise to see Ruff give him a look with Nico Hischier and possibly Meier. That combo could give the Devils a dominant possession line with two-way presence and would really allow Ruff to open up Bratt and Hughes for cushier offensive minutes.
Holtz's Big Moment
If Ruff pairs up Toffoli and Meier with Hischier, it'll mean he's looking to give Alexander Holtz consistent top-six minutes through camp and exhibition games. Much-maligned is too harsh a way to describe Holtz's start to his Devils tenure. He's played well in the AHL with the Utica Comets and had 26 goals and 51 points in 52 AHL games in 2021-22. He's close. It just hasn't clicked in the NHL yet. 
Related: 6 Devils Early Trade Deadline Targets: Wingers
---
Latest News & Highlight
---
One issue for Holtz since getting drafted seventh overall in 2020 has been his skating. While he'll never be the best skater on the Devils or most NHL teams, he's quick enough to keep pace with the fast-paced style that the team plays under Ruff. 
The bigger issue for Holtz is that he needs to think the game quicker. Perhaps that's because he's not confident enough in his skating, but at least to me, it's more about being able to react to the game faster. That should come with more reps, but the Devils must give him that opportunity first. I'd expect him to get a look alongside Hughes and Hischier during preseason games. If he's at the point where the game is slowing down for him, he could be in line for a breakout campaign. 
How Does Ruff Construct His Blue Line?
Out are Damon Severson and Ryan Graves on defense, and in are Luke Hughes, Kevin Bahl and Colin Miller. Hughes and Bahl aren't new additions by any stretch, but they will have full-time roles this coming season, giving the Devils' blue line a new look. 
In Bahl's case, he showed over the final month or two of 2022-23 that he's ready for regular ice time. Will it be alongside John Marino in a shutdown role, which would fill Graves' spot from a season ago? Or will Ruff use him on the third pair with Miller, who they acquired from the Dallas Stars this offseason?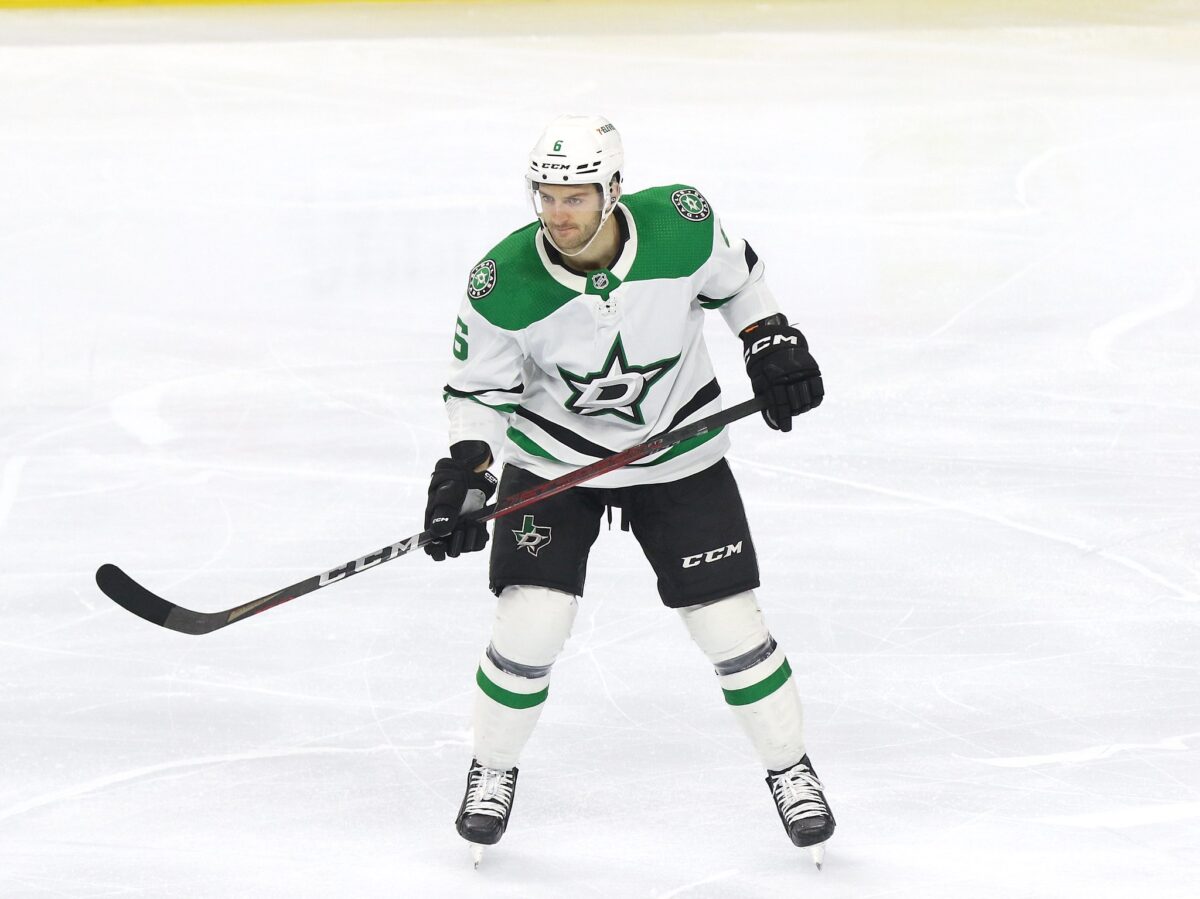 Likewise, what's the plan for the younger Hughes? Playing alongside Marino means the most difficult defensive minutes among Devils blueliners, which might not be how Ruff wants to break Hughes into the NHL in his first full season. 
Hughes is a good candidate to take over the Severson role from a season ago, which was a sheltered offensive role on the third pair. That allows him to use his best assets: his puck-moving ability and elite skating. He won't have to play difficult defensive minutes and will probably get on the ice with his brother Jack quite often. Miller is a reliable defensive defenseman, so it seems like the right fit, one Ruff might choose while pairing Bahl alongside Marino. 
What's Next for Nemec?
Šimon Nemec probably has long odds of making the opening night roster. But it'll still be interesting to see how he's progressed after a solid rookie season in the AHL that saw him finish with 12 goals and 34 points in 65 games with the Comets. 
The 19-year-old defender, who was the second overall pick in the 2022 draft, should be at the Prospects Challenge in Buffalo, New York, this weekend. I'd expect him to have a top-pair role there, and if he excels, the hype train around him heading into training camp next week will be full steam ahead. 
Ruff stated earlier this summer that he doesn't want to get too young too quickly on defense, hence the acquisition of Miller. With Bahl and Luke Hughes already having limited NHL experience, that's what gives Nemec long odds of playing for the Devils on opening night. But he is one of the top prospects in the NHL for a reason. I'd expect him to show signs of progress, which should be on display over the next few weeks before the NHL and AHL seasons begin. 
Devils Enter Camp With Different Vibes Than 2022
The Devils have plenty of storylines to follow entering rookie and training camps, and more will emerge as games get underway in a couple of weeks. Time will tell, but training camp and the preseason should set the table for another exciting season of hockey in the Garden State, as the vibes will be much different around this team compared to a year ago when they were coming off a 27-46-9 season.