In today's NHL rumors rundown, there are a lot more details coming to light about the alleged inappropriate request by Columbus Blue Jackets head coach Mike Babcock to go through his player's phones. The story isn't as black and white as it was first relayed to be. In Chicago, reports are surfacing that Seth Jones has made it known he'd like to be the team's next captain. Mikael Backlund spoke to the media upon his arrival to Calgary and noted his position hasn't changed. Finally, Carey Price confirmed he won't be returning to the NHL this season and commented on the possibility of a trade.
Babcock Admits To Innocently Using Phone Photos to Get To Know Players
The story about Mike Babcock invading the privacy of his players, namely Boone Jenner, blew up on Tuesday with the Spittin' Chiclets cast doubling down on their report and saying a number of players told them the stories were true. The NHLPA and the Blue Jackets looked into the alleged incidences, and to this point, have found no wrongdoing.
Related: NHL Rumors: Blue Jackets, Maple Leafs, Coyotes, Bruins, Blues
Mike Babcock and Jenner were both offended and disappointed in the way that the story was relayed, even though both admitted that Jenner was asked if he had photos of his family on his phone and that he did willingly share some. According to Elliotte Friedman and Aaron Portzline of The Athletic, both have spoken with members of the Blue Jackets and it sounds like a broken game of telephone is where this story has gone off the wires.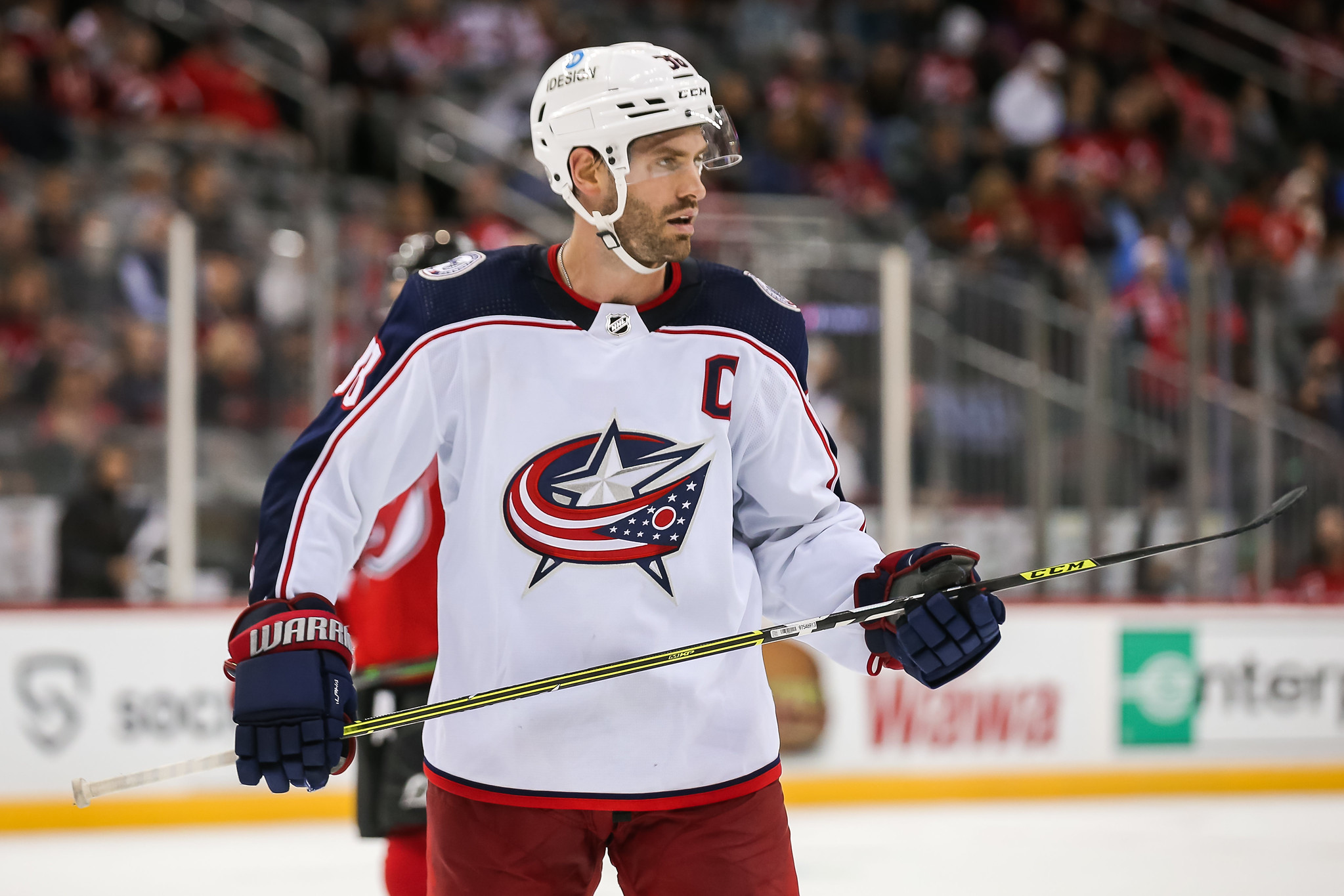 It's clear, after reaching out to as many people as I could, Babcock's asked to see people's family photos at least going back to his days in Detroit. He did it in Toronto, and now he's doing it in Columbus. In some cases, apparently, there were "family presentations" where a player would send pictures, Babcock would put them on a screen and have that player talk about his family to the team.

It wasn't just players. He's done it with people on his various staffs. While going through Columbus's hiring process, he did it with some of their executives. 
Friedman adds that not everyone necessarily likes the exercise, but it's not as egregious as Paul Bissonnette and Ryan Whitney made it out to be. Still, they are sticking to their reports, noting that multiple players told them this was an uncomfortable thing for a coach to do.
It appears, even innocent requests are going to have to be monitored closely by both the Blue Jackets and Babcock going forward. He's being watched under the lens of a microscope.
Carey Price Says He's Open to Helping Team Via Trade
Carey Price's heartfelt statement on Tuesday revealed that he won't be returning to the NHL. He noted, "When I do certain things on a consistent basis, it's a very solid reminder that my knee is not in a position to take the brunt of a full season's workload." With a touch of sadness, he added, "It's just not going to happen."
---
Latest News & Highlight
---
Talk of a possible trade to move his contract has popped up and he noted it wasn't really up to him and that everyone knows hockey is a business. He added, "I'm going to be a Montreal Canadien for the rest of my life, and I'm very proud of that. So, I'm willing to help this team in any aspect."
Seth Jones Up For Role as Blackhawks' Captain
The Chicago Blackhawks are currently without a captain following the departure of long-time leader Jonathan Toews and while there has been some chatter about how quickly the Blackhawks should consider Connor Bedard for the role — considering he's going to be the face of the franchise — most believe it's too soon to put that kind of pressure on him.
Sign up for our Daily NHL News & Rumors Substack newsletter

With the captaincy now vacant, defenseman Seth Jones wants to assume the role. In an interview with Tracey Myers of NHL.com, Jones revealed that he has always aspired to be a captain, drawing inspiration from great leaders like Toews, Shea Weber, and Nick Foligno. He emphasized his understanding of his leadership role within the team, underlining his commitment to being a guiding presence in the locker room, regardless of whether he wears the captain's letter on his jersey.
Mikael Backlund is Still in the Same Place Mentally
Sportsnet's Eric Francis recently caught up with Mikael Backlund and asked about his perspective on a future with the Flames. Backlund earlier let it be known he would not sign an extension early and wanted to see how the season unfolded before deciding. Backlund affirmed, "I'm still feeling that way."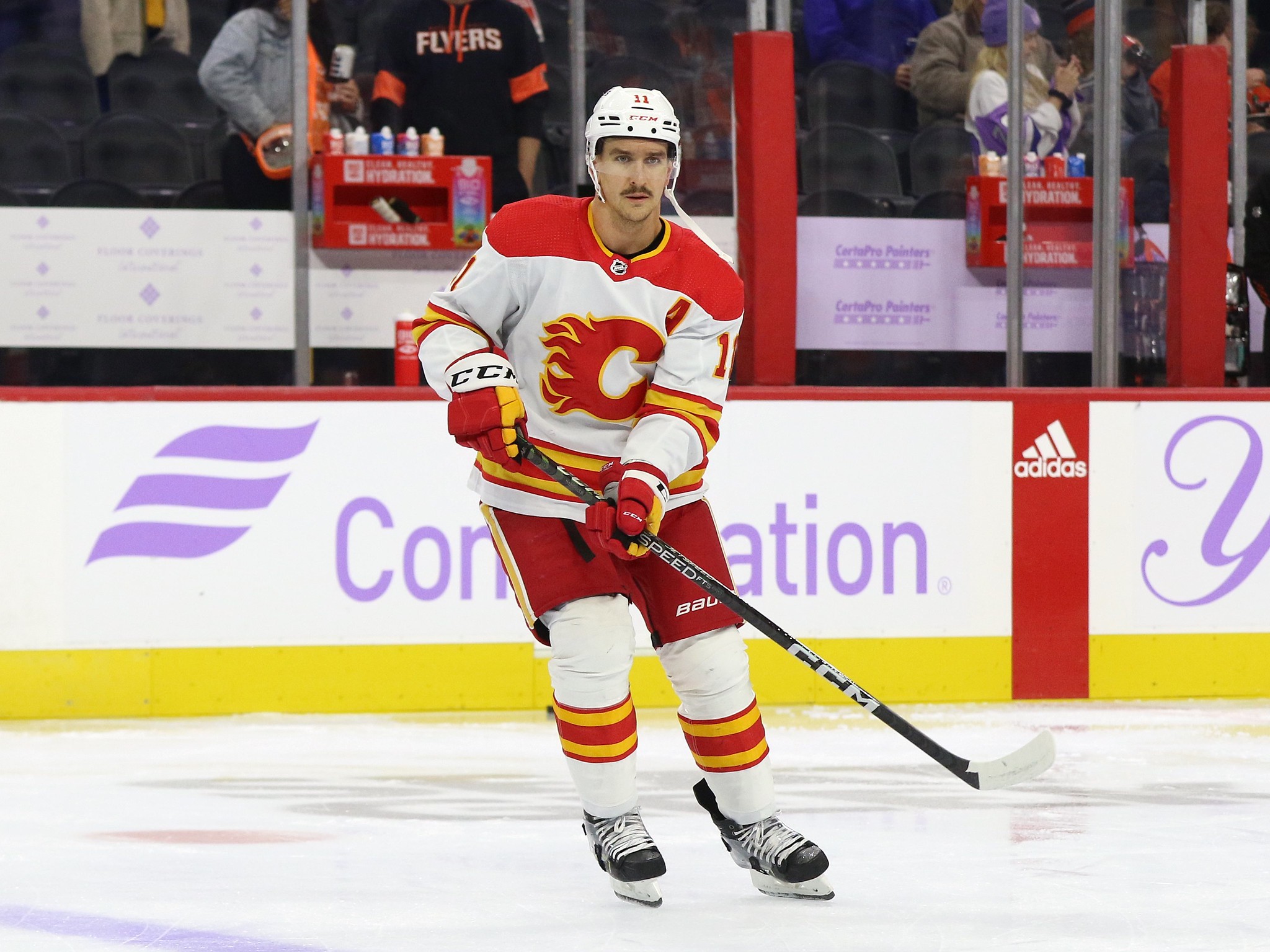 In shedding light on the factors that might sway his decision, Backlund placed a strong emphasis on the importance of winning. He noted:
"If we have a really good season and things feel really good, the mood is different and everyone is excited and everyone fits in and everything works, and we're contending to be a top three team (in the division) going into the second half – that would be a big thing for me."