The New Jersey Devils did one hell of a job to get themselves back into their first-round series with the New York Rangers after trailing 2-0. They had a chance to put it away in Game 6 at Madison Square Garden, but instead, they'll have to play a Game 7 on home ice tomorrow evening to advance to Round 2 after losing 5-2. Here are three takeaways and some quick hits as the Devils look to rebound and eliminate their local rivals. 
Devils Couldn't Build Off a Strong Start
Make no mistake, the Devils did not start yesterday's game with any nerves. They came out guns blazing and skated the Rangers into the ground in the first period. They had a 23-7 shot attempt advantage and held the Rangers to just 0.10 expected goals at five-on-five while totaling 1.02 for themselves, an expected goals percentage (xG%) of 90.68 percent. 
Unfortunately, they couldn't stay disciplined enough to build any momentum. They took three minor penalties in the opening frame, giving the Rangers a chance to alleviate the pressure the Devils applied at five-on-five. They took advantage, as Chris Kreider scored a power-play tally when a shot from Mika Zibanejad that was going wide deflected off his leg and past Akira Schmid. 
Related: Remember the World the Last Time the Maple Leafs Won a Round
---
Latest News & Highlight
---
The Devils' discipline, or lack thereof, didn't stop there. Ondrej Palát took a tripping penalty with ten seconds remaining in the first, then committed a slash just a little over three minutes into the second. The Devils killed off both penalties, but a veteran player of Palát's ilk has to know better in those situations. The Rangers built off that and took control of the game in the second period, where they heavily outshot and out-chanced the Devils at five-on-five. 
New Jersey had been doing a better job of staying out of the box before Game 6, but last night they gave the Rangers a lifeline after skating them into the ground in the first period. That can't happen, especially when they scored first and had the Rangers on their heels. Had they not taken those penalties, the game could've looked different than it did. 
Devils' Top Scorers Need to Get Going
The fact the Devils are heading to a Game 7 without having goals from Nico Hischier, Jesper Bratt and Timo Meier in this series is pretty impressive. But unfortunately, they're probably not going to win a Game 7 if one or two of those three don't find the back of the net tomorrow night.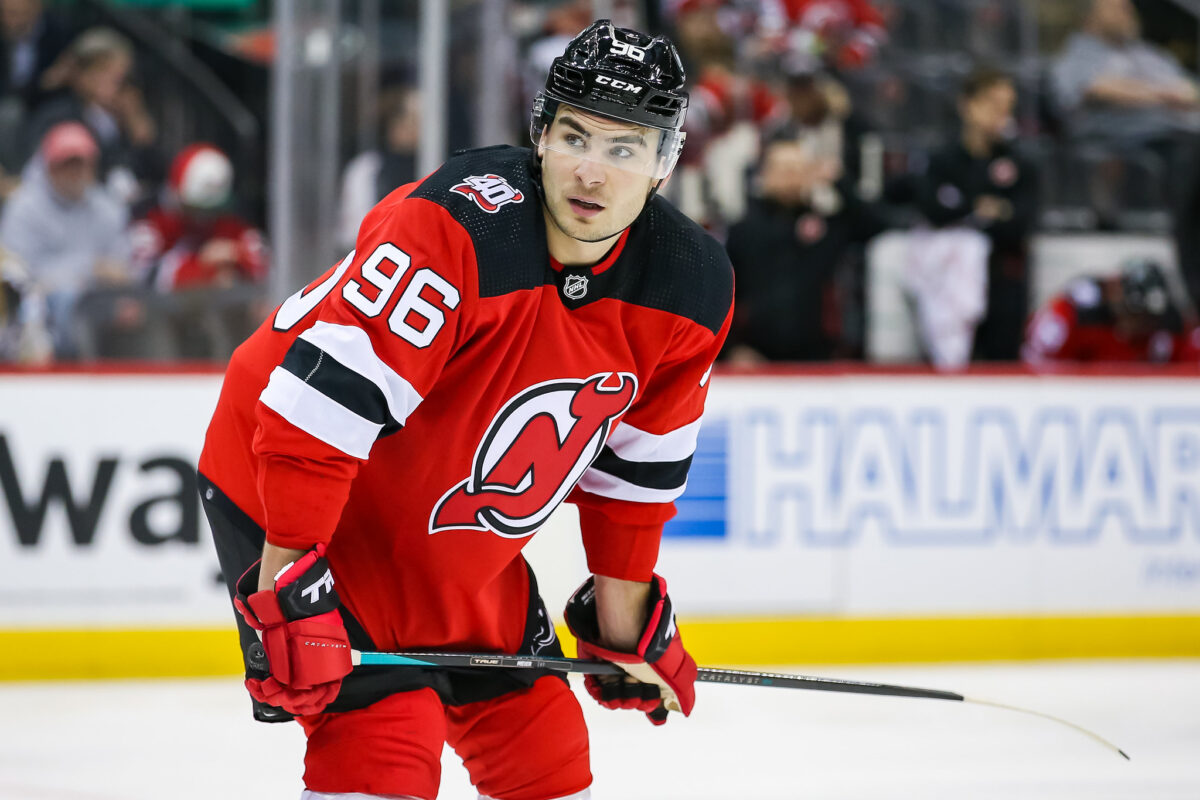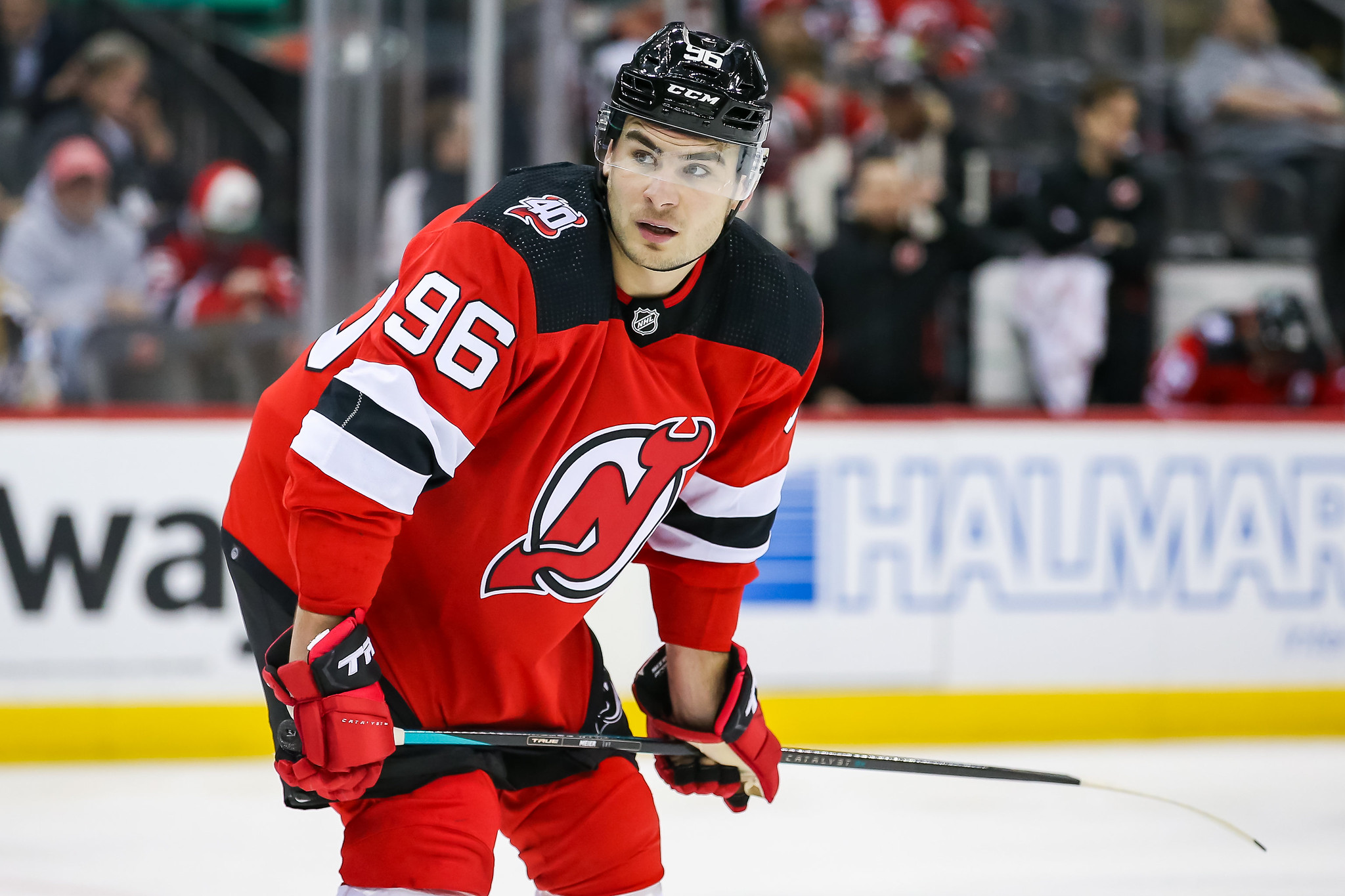 Hischier's had a great series, but he struggled in Game 6, finishing with a 19.74 xG%, the worst among Devils skaters. Meier has been the definition of snakebitten, and last night was no different. He finished with six shots on goal, 12 shot attempts, seven scoring chances and four high-danger chances at all strengths. And when looking at his counting totals for the series, one would think he's due: 
51 shot attempts
26 shots on goal
25 scoring chances
17 high-danger chances
2.71 individual expected goals
If there's a player that screams break out for Game 7, it's Meier. With that said, the Devils need more from Bratt. He had a strong Game 3, and was a significant reason they won that contest and got back in the series. But other than that, he's been missing in action. Granted, it's his first playoff series; he was a healthy scratch in all but one game in 2018 when the Devils last made the playoffs. Still, he needs to find a way on the scoresheet, something head coach Lindy Ruff has to figure out for Game 7. 
Hughes & Hamilton Showed Up
If there's a silver lining heading into Game 7, Jack Hughes and Dougie Hamilton had solid games in a losing effort. Hughes finished with a 75.63 xG%, with the Devils having a 12-4 advantage in scoring chances and a 5-1 edge in high-danger chances with him on the ice. He was the team's best facilitator among their forwards, but he needs linemates with more scoring upside in Game 7 for the Devils to find the back of the net and come away with the win. 
Likewise, Hamilton had possibly his best game of the series at five-on-five. The Devils had a 24-10 advantage in shot attempts with him on the ice and controlled 75.25 percent of the expected goals. If he plays like that in Game 7, the Devils' odds of finding more five-on-five scoring increase. And in a series where they haven't found the back of the net much at that game state, they need Hughes and Hamilton to play as they did in Game 6. 
Devils Quick Hits
Schmid came into Game 6 with a .975 save percentage in this series. You don't need me to tell you that's unsustainable. He was due to give up some goals simply from a law of averages standpoint, which is what happened in Game 6. Not that any of them were his fault, but he gave up five goals on 29 shots, lowering his SV% for the series to .936. That's a much more sustainable number than .975, and with how poised he is, I'd expect a bounceback from him in Game 7.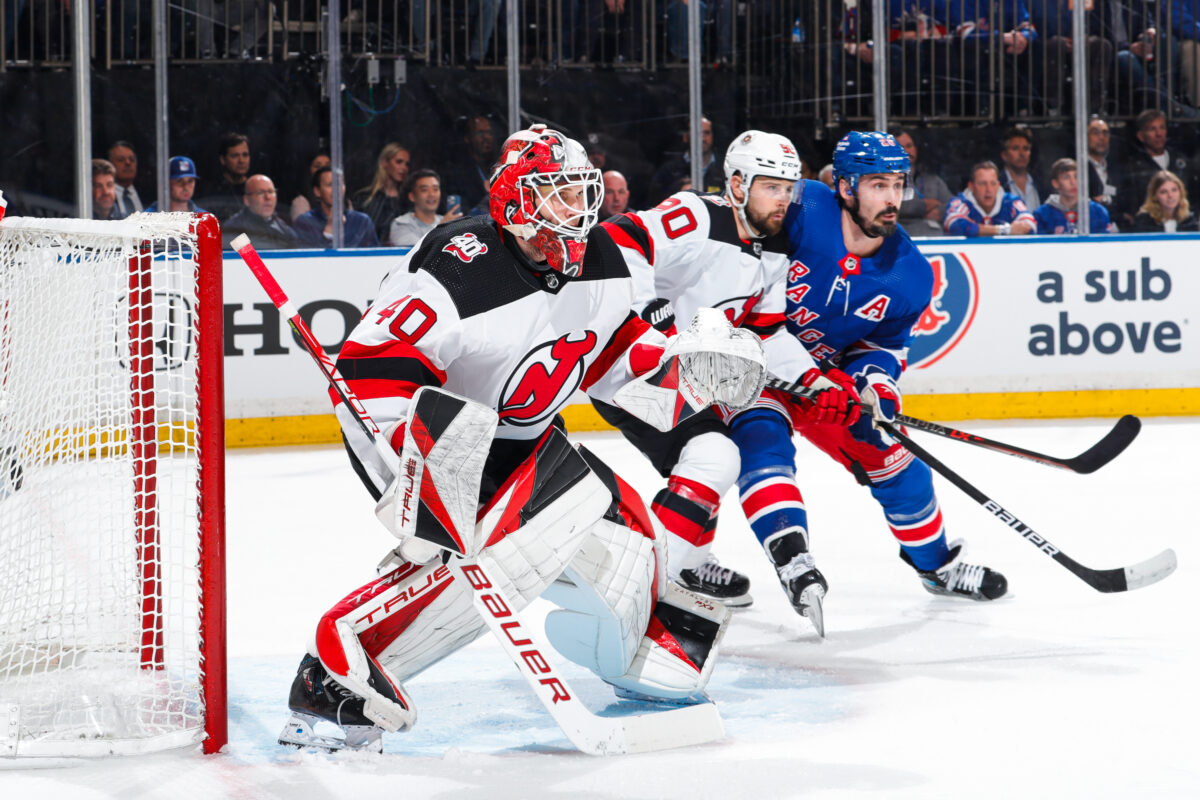 The Devils' fourth line of Nathan Bastian, Michael McLeod and Curtis Lazar didn't play much yesterday, but they mostly gave good minutes aside from the Rangers' third goal. Lazar had the team's lone marker and finished with an 82.14 xG% to lead all Devils skaters. That line mostly had the run of the play when they were on the ice, so no changes are needed there for Game 7. 
The Devils haven't lost back-to-back games much this season. The only time they've done so since December was the first two games of this series. Can they avoid a repeat of that and punch their ticket to Round 2 to take on the Carolina Hurricanes, who eliminated the New York Islanders in six games? Expect them to give their best effort to keep their season alive. 
* * *
Advanced stats from Natural Stat Trick