In today's NHL rumors rundown, the Toronto Maple Leafs finally got out of the first round of a playoff series. Did GM Kyle Dubas do enough with that series win to earn a contract extension? Meanwhile, both the head coach and the GM of the Winnipeg Jets intend to return to the team next season. Can either work with the same group of players after what was said at the team's post-season press conferences?

The Vancouver Canucks are said to be looking for a third-line center, the Minnesota Wild have a busy off-season ahead, and the Los Angeles Kings need to make some decisions on a couple of key unrestricted free agents.
Did Dubas Already Earn an Extension?
With the Toronto Maple Leafs officially moving on to the second round of the playoffs, there are already comments about the team GM Kyle Dubas put together and the fact it was finally able to get through a playoff series. Head coach Sheldon Keefe said, "Kyle did an unbelievable job throughout the off-season & trade deadline to put us in a position to succeed. He probably more than anybody deserved to have this result. He has believed in the group & yet he has made adjustments along the way."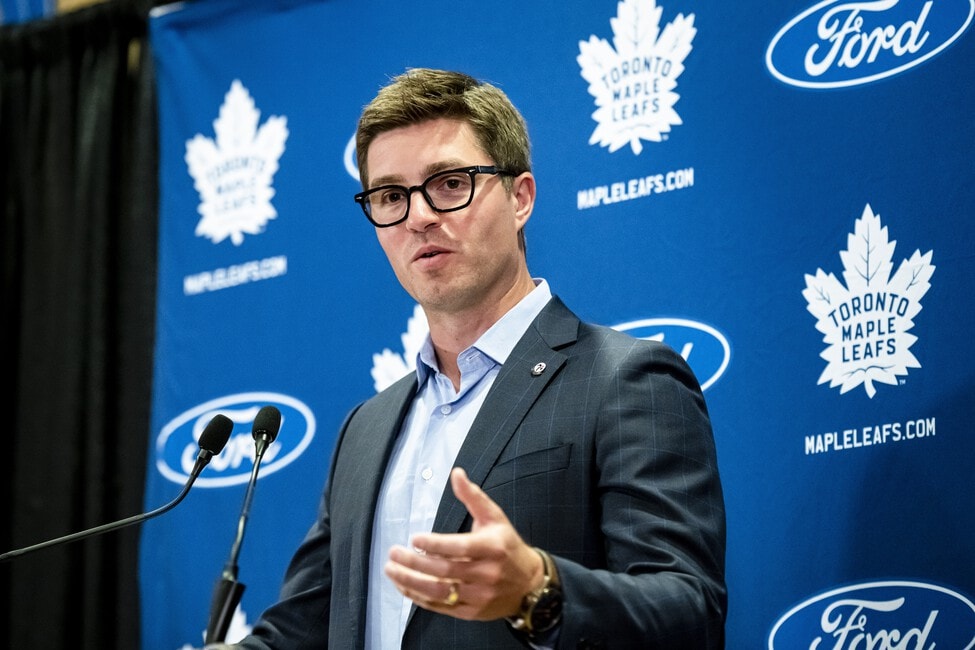 Jonas Siegel of The Athletic writes:
"With just this one series win, jobs were saved. Many of them in all likelihood. Dubas entered the season without a contract beyond this season. The implicit message was clear: His team needed some kind of result in the playoffs before the organization would commit to him in the future. That's done now. Assuming he wants to stick around, Dubas' future as GM should be secure. His team has taken a step, just one, but a step no less when it mattered.

source – 'The Maple Leafs ended 19 years of playoff misery. How they did it and where they go from here' – Jonas Siegel – The Athletic – 04/302/2023
Can the Same Jets Team Return Again?
Jets' GM Kevin Cheveldayoff says he's going to be back next season and coach Rick Bowness said he had no desire to stop coaching and that he was "in" to return next season with the organization. But, after things the players said following Bowness' emotional outburst, can this same group work together?
Related: Hellebuyck Won't Stay Through a Jets Rebuild: 4 Big Trade Options
As ESPN NHL Analyst Ray Ferraro noted on the Ray and Dregs Podcast, Bowness should not coach the same group of players after what happened during his post-Game 5 press conference. There might be too much bad blood now and too many players who have checked out or have other thoughts about their future. Elliotte Friedman noted that Bowness was brought in by the Jets to disrupt things. Clearly, he's done that. Much like in Calgary where the Flames have seemingly chosen Darryl Sutter over the happiness of the current roster, it is expected a number of faces will be gone.
Canucks Want to Find a Third-Line Center
As per Iaian MacIntyre of Sportsnet, Canucks GM Patrik Allvin and head coach Rick Tocchet have both said they need to find a third-line center. Internally, the team has a couple of options as Nils Aman, Aatu Raty, and Max Sasson could be close, but the team may look at the trade or free agent market for a veteran third-line option as insurance.
---
Latest News & Highlight
---
Should Elias Pettersson or J.T. Miller get injured, the Canucks aren't very deep. McIntyre notes that potential candidates could include Max Domi, Pius Suter and Ivan Barbashev.
Busy Offseason for Wild
According to Michael Russo and Joe Smith of The Athletic, this is going to be a busy offseason for the Minnesota Wild. They note that GM Bill Guerin will need to do a full autopsy on the team and his to-do list includes evaluating coach Dean Evason, improving their center ice position, and figuring out their salary cap situation.
There is thought that Filip Gustavsson might be an offer sheet candidate so working out an extension could be a priority. They also note:
At least before the playoffs, they wanted to re-sign Reaves and were interested in bringing back Johnasson or Nyquist. Duhaime, a pending restricted free agent, is a priority. Sam Steel could be back if the price is cheap. And they've got to figure out their options with Mason Shaw, who tore his ACL.

source – 'Wild GM Bill Guerin's offseason checklist: Navigating cap, evaluating roster, coaching staff, more' – Michael Russo and Joe Smith – The Athletic – 04-30/2023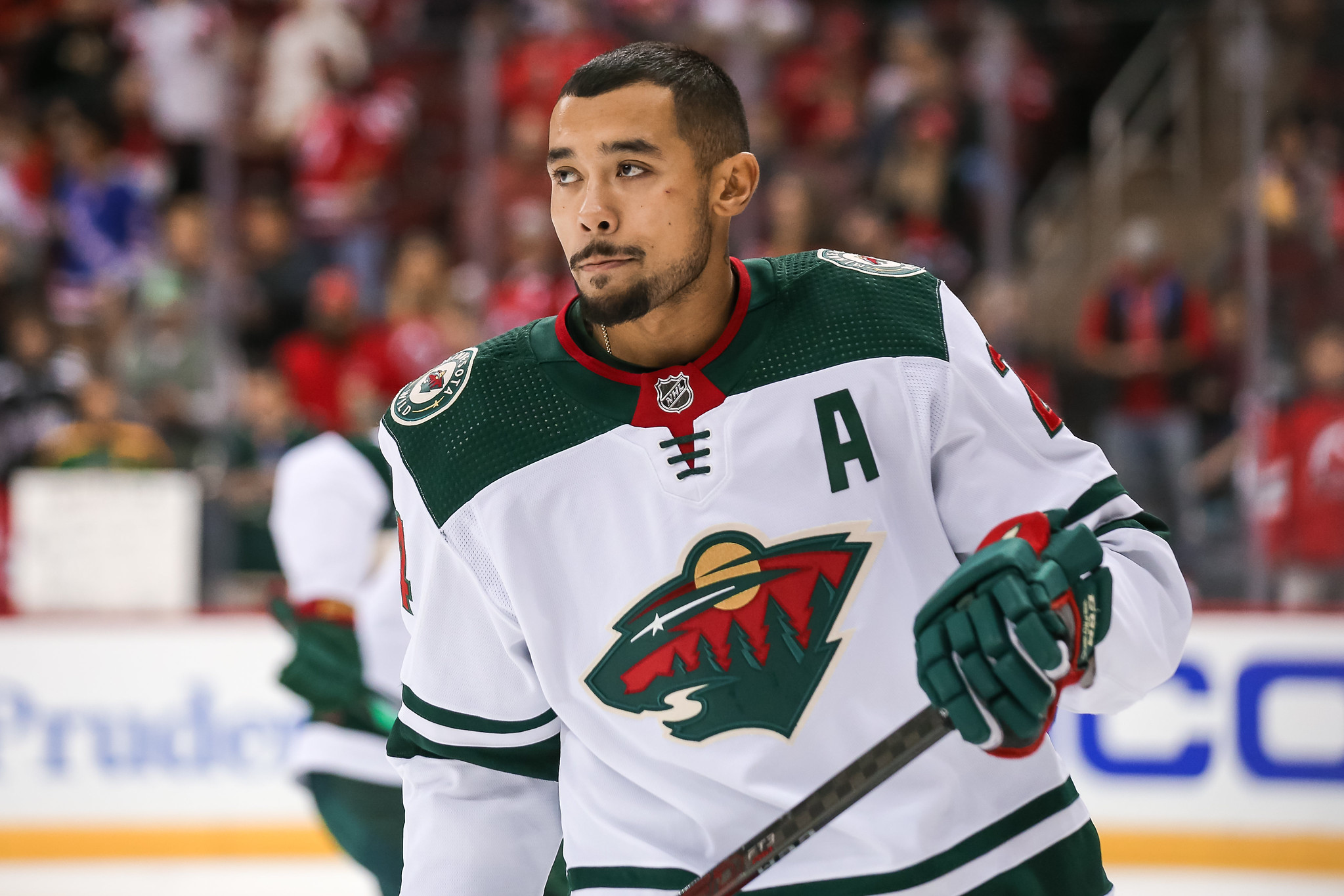 It is also being reported that it's likely pending UFA's Matt Dumba, John Klingberg, and Oskar Sundqvist, along with pending RFA Calen Addison will be traded. The Wild may also consider trading Calen Anderson. They write, "There seems to be a good chance that instead of signing the restricted free agent, the Wild will explore trading the young defenseman, who could benefit from a fresh start."
Do Korpisalo and Gavrikov Return to Kings?
Eric Stephens of The Athletic writes that the Los Angeles Kings need to take stock after a series loss to the Edmonton Oilers. At least two questions remain unanswered: will either Joonas Korpisalo or Vladislav Gavrikov be back next season?
Stephens writes:
Joonas Korpisalo and Vladislav Gavrikov and the two were upgrades from what they had before. But they didn't get any further with them and it's very possible that both flee to free agency. (Though Korpisalo's fade as the series went on might call into question whether Blake will even make a push to re-sign him).

source – 'Stephens: The Kings are resilient and improving — but still not good enough' Eric Stephens – The Athletic – 04/30/2023