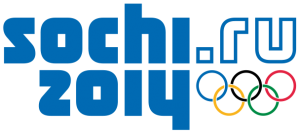 The Winter Olympics is still months away, but Team USA has announced the roster that will be invited to Olympic camp. There seems to be a trend this time around: youth, but has Team USA gone too young for an Olympic Roster. Three players on the roster have yet to suit up in an NHL game and one other, Detroit's Danny DeKeyser, has only played in a total of 11 games.
I commend Team USA for starting its youth movement, but if they want to dethrone the vaunted Canadians, you need to add in some experienced players like someone who has had Olympic experience before.
Let's take a look at the three players who have not played an NHL game yet,
John Gibson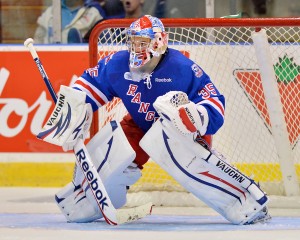 Anaheim Ducks goaltending prospect John Gibson may only be 19, but has quite a bit of international experience at his young age. He played brilliantly for the Junior team, winning the gold in Ufa this year and won the bronze in the World Championships in Helsinki/Stockholm.
Gibson has a lot of talent and is expected to be the future of goaltending in Anaheim, but is he ready to play in the Olympics? I think Gibson is a victim of a crowded field at the goaltending position with Craig Anderson, Jimmy Howard, Ryan Miller, Jonathan Quick, and Cory Schneider all ahead of him.
One thing going for Gibson is his international experience, but every other goalie on the roster has experience, too, so that nullifies that. Gibson has no NHL experience and that will hurt him. In four years for the Olympics in Pyeongchang, Gibson will have a leg up by just being invited to camp this year and has a great shot at making the team in 2018.
Jacob Trouba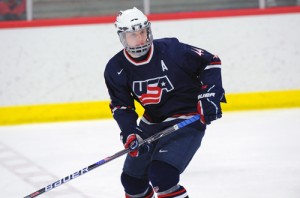 Jacob Trouba, last season's first round selection of the Winnipeg Jets, is an intriguing pick despite his lack of NHL experience. Trouba is a very talented player, but is perhaps the biggest question mark on the defensive corp for Team USA.
Trouba played for Team USA in this year's World Juniors and the World Championships. Trouba had a pretty good Juniors scoring nine points in seven games. However, in the World Championship, where the talent is deeper and better, he only scored two points in seven games as Team USA took home the bronze.
Perhaps is inclusion on the roster is a testament to his work in the Juniors, but he has no chance at making the Olympic roster. With notable snubs like Matt Carle, Alex Goligoski, and Ron Hainsey, it makes you wonder why Trouba is on this roster so early on in his career. Like with Gibson, Trouba is more suited to make the team in 2018.
Seth Jones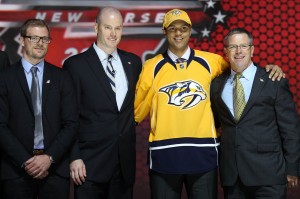 Seth Jones, the most notable of the three who haven't played yet, was pretty much expected to be on this roster, but does he have a legitimate chance at making the final roster?
Jones was the presumptive number one pick in this year's NHL Draft for quite some time before he fell right in the Nashville Predators' lap, so, it goes without saying that he is a very talented hockey player. Jones has the best shot out of these three to actually make the roster.
Jones played pretty well in the Juniors this year, despite a puck going through his legs for a Sweden goal in the finals, but he didn't play int he World Championships like his other counterparts. It might not be as big a deal as one might think simply because Jones probably won't make the team anyway.
Jones, the youngest of all the players invited to camp, will be a shoo-in for the 2018 Games in Pyeongchang, but as for Sochi, he is questionable at best. We'll see if he even starts the season off in the NHL before we talk Olympics with him.
Remember the 90s?
Get ready to feel pretty old with this stat: sixteen players on the roster we're born after 1990 and only two skaters were born before 1984, Pittsburgh Penguins' Brooks Orpik and Paul Martin.
Feel old yet? I know I do. They were too young to play NHL 94 when it first came out. Now, that is young!
Team USA is adapting in a new world of hockey, younger, quicker, and tougher. The roster was built around head coach Dan Bylsma's scheme: speed. The younger you are the quicker you are, but you are also prone to making rookie mistakes. This is a very bold gambit by Team USA, but it could pay off in Sochi and even in Pyeongchang in 2018. If Team USA makes the gold medal game, it would make them the odds on favorite in 2018 given the youth of this team. Four years down the road and they'll probably be even better.
This is a risky move by the Americans, but could pay off in dividends. If they want to beat Canada in Sochi, they'll have to push the envelope and it appears that they have.
What do you think of Team USA's youth movement? Comment below or sent me a Tweet, @MarkWGraham