Opened:
Nov. 17, 1928
Home Team:
Boston Bruins
Owner:
Boston and Maine Corporation (1928–1965)
Linnell & Cox (1965–1973)
Storer Broadcasting (1973–1975)
Delaware North (1975–1997)
Capacity:
14,448
Location:
150 Causeway Street
Former Names:
Boston Madison Square Garden
The Boston Garden was an arena in Boston, Massachusetts. Designed by boxing promoter Tex Rickard, who also built the third iteration of New York's Madison Square Garden, it opened on Nov. 17, 1928, as "Boston Madison Square Garden" (later shortened to just "Boston Garden") and outlived its original namesake by 30 years. It was above North Station, a train station originally a hub for the Boston and Maine Railroad and now a hub for MBTA Commuter Rail and Amtrak trains.
The Garden hosted home games for the Boston Bruins of the National Hockey League (NHL) and the Boston Celtics of the National Basketball Association (NBA), as well as rock concerts, amateur sports, boxing and professional wrestling matches, circuses, and ice shows. It was also used as an exposition hall for political rallies, such as the speech by John F. Kennedy in November 1960. Boston Garden was demolished in 1998, three years after the completion of its successor arena, TD Garden.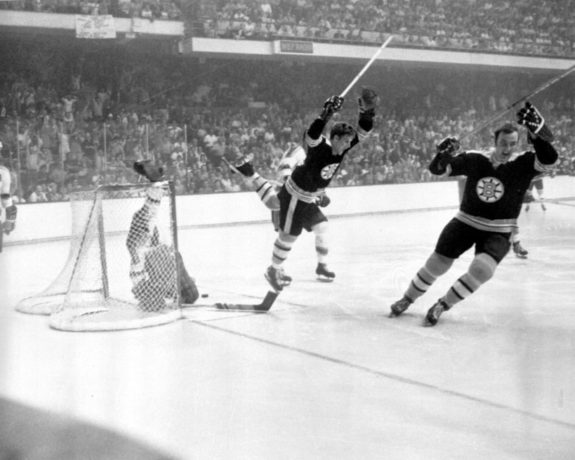 First Games
Nov. 18, 1928 – Bruins vs. Montreal Canadiens (1-0 loss)
Nov. 5, 1946 – Celtics vs. Chicago Stags (57-55 loss)
Final Games
Sept. 26, 1995 – Bruins vs. Montreal Canadiens (3-0 win)
May 5, 1995 – Celtics vs. Orlando Magic (95-92 loss) First-Round Playoffs
Notable Events
Stanley Cup Final – 1929, 1930, 1932, 1939, 1941, 1943, 1946, 1953, 1957, 1958, 1970, 1972, 1974, 1977, 1978, 1988, 1990
NBA Final – 1957, 1958, 1959, 1960, 1961, 1962, 1963, 1964, 1965, 1966, 1968, 1969, 1974, 1976, 1981, 1984, 1985, 1986, 1987
NHL All-Star Game – 1971
NBA All-Star Game – 1951, 1952, 1957, 1964
WWE Survivor Series (1993)
Sources