This morning at 10 am Eastern Time, the NHL revealed each of the 30 teams unprotected lists for the 2017 NHL Expansion Draft and social media exploded. Immediate questions arose and the mainstream media was quick to assume that not all was as meets the eye.
There were a number of teams who left exposed quality players and when a variety of trades didn't take place prior to the trade freeze on Saturday, the assumption was that future deals would be announced during the NHL Awards and the introduction of the NHL's newest roster.
Key among those rumors and assumptions was that the Anaheim Ducks and Golden Knights have a deal in place that involves Sami Vatanen.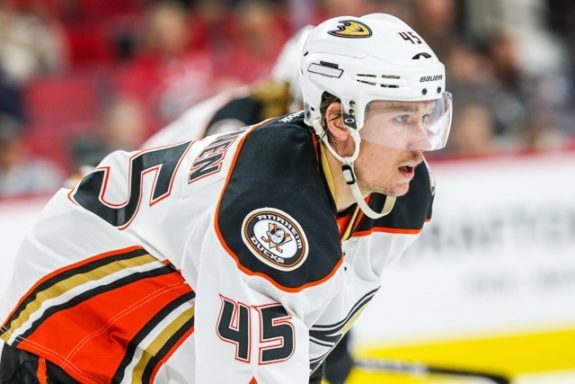 Who's Part of the Ducks/Golden Knights Deal?
The Anaheim Ducks were the NHL's top of the class team when it came to leaving good players exposed. The Minnesota Wild and the New York Islanders were not far behind but one look at the Ducks' protected list and you can see it was like a Christmas present for Vegas GM George McPhee.
Here's who's available from the @AnaheimDucks. Who you taking? pic.twitter.com/B94xtJJgMg

— Vegas Golden Knights (@GoldenKnights) June 18, 2017

To keep Vegas from choosing whomever they wanted from this list, many seem to think that the Ducks have a trade ready to announce with the Vegas Golden Knights as it pertains to not taking Sami Vatanen. The side effect of that deal is that it will affect Josh Manson, thus keeping him in Anaheim as well. If true, this is going to be an expensive, but necessary play for the Ducks.
With rumors that teams were lining up to acquire Vatanen, there has to be more to it than simply leaving him exposed and losing him for nothing. So too, many believe that Manson is an absolute keeper for the Ducks and that offering a trade option to the Golden Knights will allow the Ducks to keep both players.
What Is the Ducks Offer?
Some view this situation as McPhee having almost all the leverage here. Both Vatanen and Manson are young, more-than-capable defenders that could be a major part of the Golden Knights' future and to stay away from the opportunity to draft either player would cost the Ducks prospects, draft picks and likely a roster player.
Is the price that steep? It's hard to say for certain but the outlook seems to be that McPhee has a ton of control of this situation and that he alone will set the market for teams making these sorts of deals.
Could Vatanen End Up in Vegas?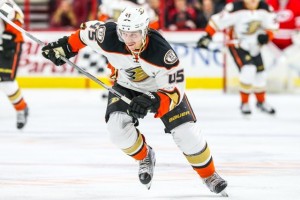 This is a very likely scenario. In fact, this scenario may be the only option that would have put a little power back in the hands of the Ducks organization. With the threat that Anaheim could have traded Vatanen to any number of suitors, Duck general manager Bob Murray may have threatened to trade Vatanen — something the Golden Knights probably did not want. If McPhee was willing to agree to leave Josh Manson untouched as part of the trade, both teams solve a potential complication.
This would have allowed the Ducks to lose one player, but in losing the player, get something in return. It could get interesting if McPhee say Vatanen as a trade chip and Murray was able to promote the fact that Vatanen had value outside of simply being an on-ice player for Vegas next season.
Vegas to Flip Vatanen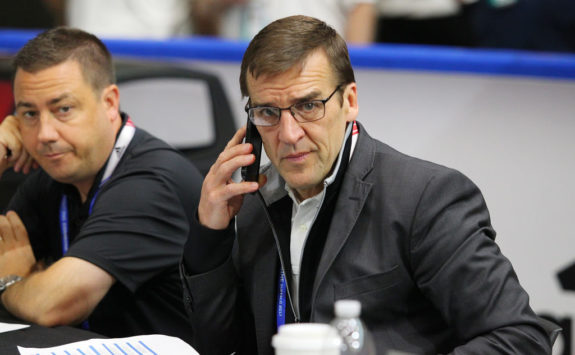 One thing that came out of the protected lists roster reveal is that the Golden Knights stand to walk away with a very strong blue line. One that has the potential to compete from day one of the regular season. That said, what we learned from McPhee is that his intention is to build the Golden Knights through the NHL Entry Draft and over the next four-to-five years. What better way to do that than flipping one of their most valued draft assets to a group of teams willing to compete to acquire him?
"We can put a competitive team on the ice and accumulate draft picks." –George McPhee

— Vegas Golden Knights (@GoldenKnights) June 18, 2017
One might assume that in order for the Ducks to keep control over who Vegas picks could have cost a high draft pick plus something. If the Golden Knights can then flip Vatanen to another team for a first-round pick and something else, Vegas walks away with at least three to four assets and has plenty of other options to take from other teams blue lines. No Vatanen or Manson doesn't cripple the Golden Knights defensive prospects.
Everyone knew that the NHL Expansion Draft was going to be interesting. Just looking at what's coming from an Anaheim Ducks and Vegas Golden Knights perspective proves it.