As the Anaheim Ducks' offseason continues and we await the start of the 2020-21 NHL season, I decided to sit down and listen to what's on the minds of Ducks fans. From the 2020 NHL Entry Draft to trading for Patrik Laine, there's a whole lot to unpack in the second edition of our Ducks' mailbag.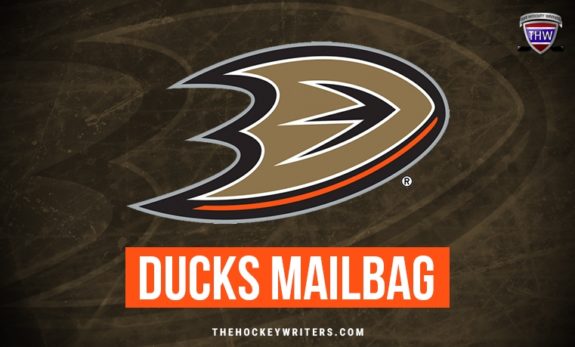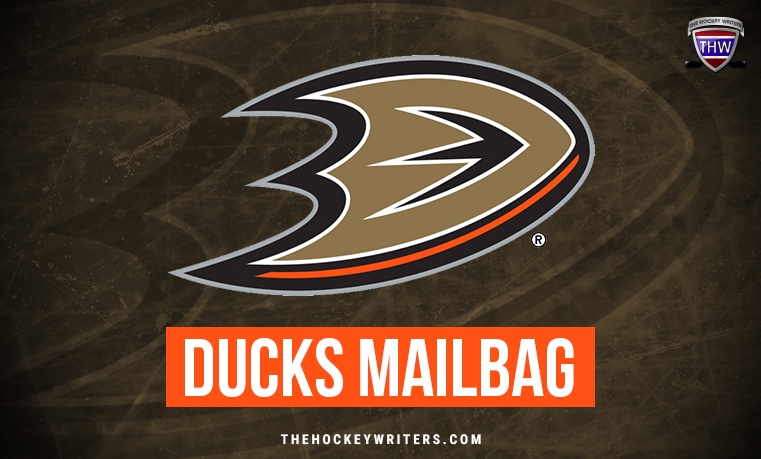 We took to Twitter, Facebook, and Reddit to find out the most pressing questions. Here are some of them:
Where Does Drysdale Rank Among Our Prospect Pool?
Question from Firebitz on Reddit
It's well known that the drop off in the Ducks' prospect pool after Trevor Zegras is a significant one. The hole on the right side of defense was even bigger heading into the 2020 NHL Entry Draft. Both were addressed with one announcement on Oct. 6; "With the sixth-overall pick, the Anaheim Ducks select Jamie Drysdale." With that, Drysdale immediately slots in as the Ducks' second-best prospect in their system and there isn't really anyone close behind him.
Put it this way, he is closer to beating Zegras for the top spot than any other prospect is to contending for second with Drysdale. THW's own Josh Bell listed; Benoit-Olivier Groulx, Isac Lundestrom, Josh Mahura and Brayden Tracey as the Ducks' top prospect after Zegras. The addition of the Erie Otters denfenseman gives the Ducks a nice trio of prospects in each position with Zegras, Drysdale and Lukas Dostal respectively sitting atop each spot.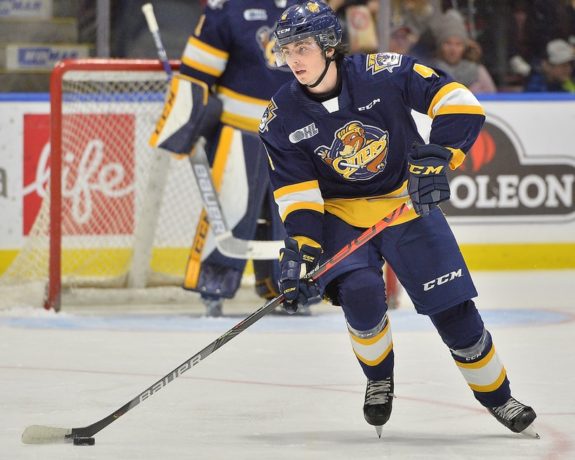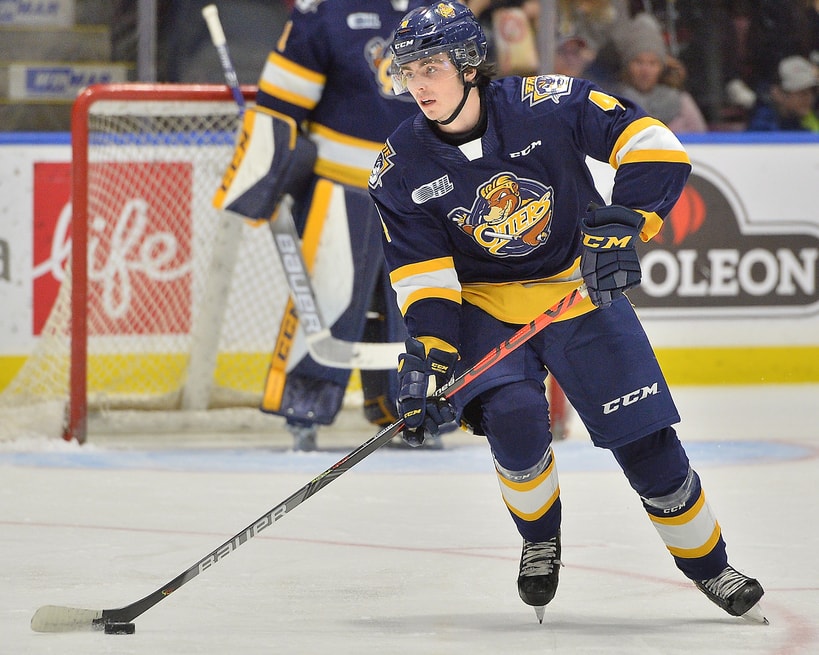 It might not be long before Drysdale owns the top spot with Zegras likely making his NHL debut for the Ducks during the 2020-21 season. He might graduate from prospect status sooner rather then later if he's able to make an impact and stick with the team. Either way, the Ducks significantly improved their prospect pool by adding Drysdale.
When Should We Expect Zegras and Drysdale in NHL Games?
Question from thefiction24 on Reddit
As I mentioned above, it's likely that Zegras sees NHL action at some point during the 2020-21 NHL season. How much depends on how well he acclimates to the NHL level. If he doesn't stick, he'll spend time playing in the American Hockey League (AHL) with the San Diego Gulls. Honestly, either would be good for his development, but with the way the Ducks have developed prospects lately, I wouldn't be surprised to see him play at least half the season in the AHL.
As for Drysdale, the answer isn't as clear as it is for Zegras. He doesn't have AHL eligibility due to the existing CHL-NHL agreement, but that could change with the pandemic. The Ontario Hockey League (OHL) plans to begin their 2020-21 regular season on Dec. 1, but that date is tentative with COVID-19 case numbers rising in Ontario. Drysdale could use another year in Erie for development, as well as another trip to the World Junior Championship, which is now scheduled to start on Christmas Day. If things go to plan we could see Drysdale as early as the 2021-22 NHL season; if not, then likely the year after in 2022-23.
Thoughts on the Ducks' Draft Selections?
Question from Ricky on Twitter
After having some time to sit down and re-analyze their selections, I think the Ducks did very well with the picks they had. At sixth overall, my personal choice would've been Alexander Holtz, but I can get behind the Drysdale selection and it fits a need the team has been trying to fill for the last decade since Scott Niedermayer retired in 2009-10. They clearly had two priorities heading into the 2020 NHL Entry Draft; right-handed defenseman and goal-scoring wingers.
Speaking of goal-scoring wingers, the Ducks might have gotten the steal of the first round by getting Jacob Perreault at 27th overall. He has arguably the second-best shot after seventh-overall pick Holtz and is an underrated playmaker as well. He represents a skillset that the Ducks just currently don't have in their prospect system. His shot coupled with a high hockey IQ and exceptional foot-speed make him an ideal candidate to play alongside Zegras in the future.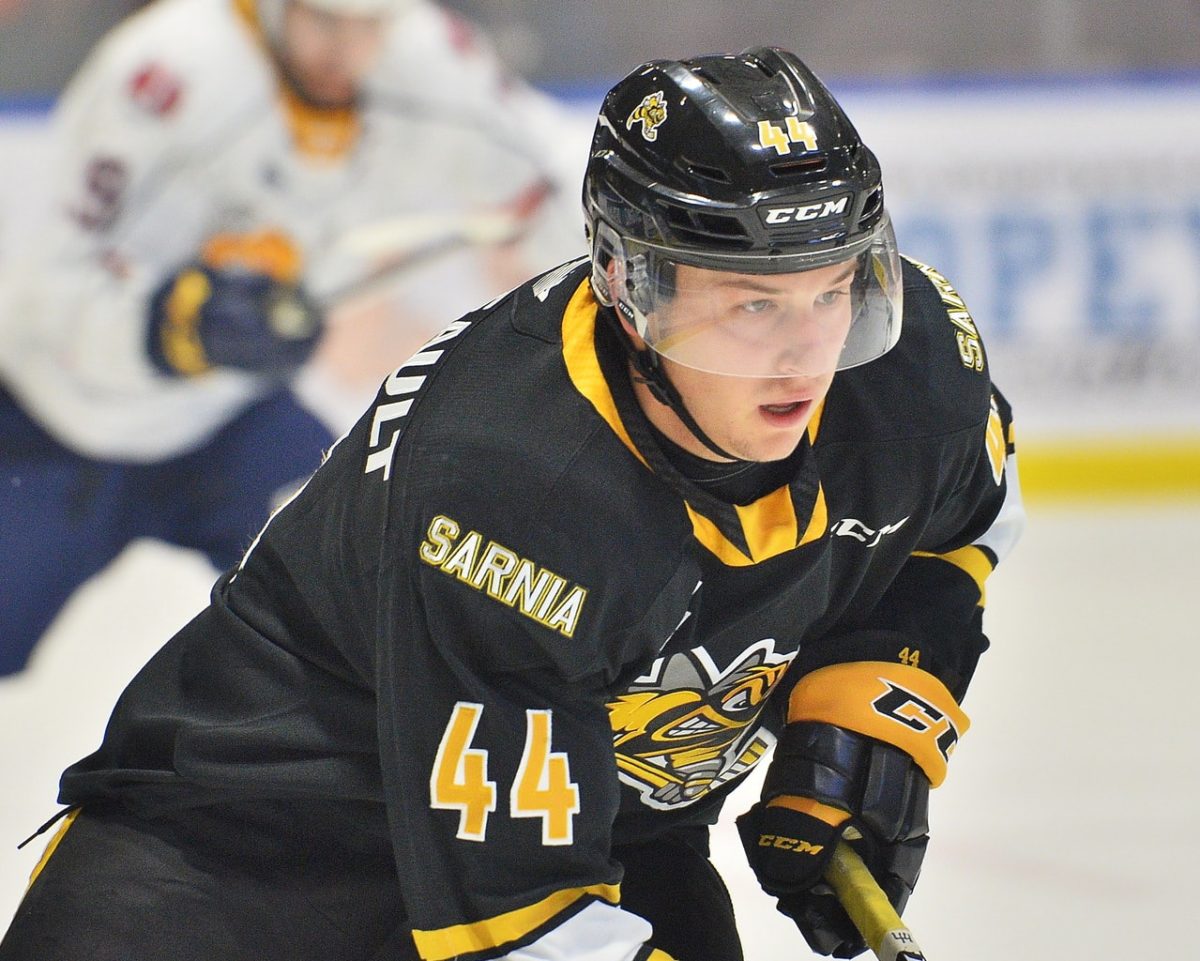 Sam Colangelo represents a more typical pick for the Ducks. He's a skilled winger with pro-level size already at 6-foot-2 and 207 pounds. He's the type of player that every team loves to have. He can contribute in all areas on the ice and has enough offensive skill and smarts to chip in offensively as a middle-six winger. Colangelo and Max Jones on the same team should cause some problems for the opposition. Don't forget that he's also great friends with Zegras.
The remaining picks in Ian Moore, Thimo Nickl, Artyom Galimov, Albin Sundsvik and Ethan Bowen represent a nice mix of risk and safety across the board. Moore is a similar pick to Jackson LaCombe from the 2019 NHL Entry Draft. Both are a bit of a wildcard coming out of the U.S. high school circuit, but have nice upside as puck-moving defensemen. Nickl is another right-shot defenseman and he profiles nicely as a second power-play unit option.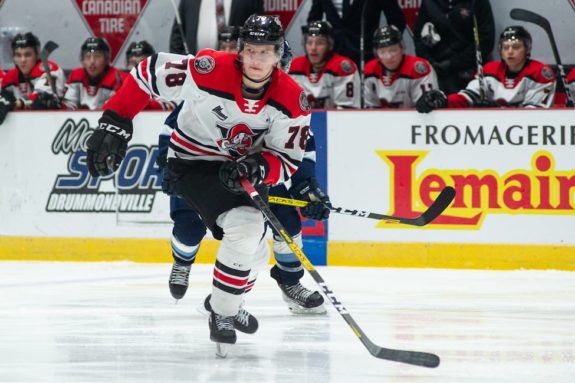 Galimov is a bit of an off-the-board pick, considering the Ducks haven't drafted a player from Russia since Igor Bobkov in 2009. He's also a quadruple overager currently playing in the KHL. Sunsvik is another overager with a high floor, but lower ceiling than others in the draft. Bowen is a nice project due to his size and skill, and coming from a lesser-known league like the British Columbia Hockey League gives him some time to develop.
Ultimately, it was a solid draft for the Ducks. There were some players I had ranked higher especially after their first three picks, but at that point in the draft any pick is a wildcard and I trust the Ducks scouting staff has watched these guys enough to believe in their upside.
How Does the 2021 Draft Class Look?
Question from Firebitz on Reddit
While the 2020 draft class was heavy on forward talent, the 2021 class is a drastic shift to defenseman. Currently seven defenseman are making a legitimate case for the top-10 with the likes of Brandt Clarke, Owen Power, Carson Lambos, and Luke Hughes, brother of Quinn and Jack, leading the way. Swedish defenseman Simon Edvinsson and Alberta Junior Hockey League defenseman Corson Ceulemans will also make a push.
As for forwards, Finnish prospect Aatu Räty has long been consider the "favorite" for the first-overall pick. However, the race is wide open and there are several player vying for the top spot. American forwards Matthew Beniers and Chaz Lucius are the early top-two among U.S.-born forwards vying for the top 10. Canadian talent isn't short either with Michigan-bound center Kent Johnson and Edmonton Oil Kings winger Dylan Guenther both impressing in 2019-20. Lastly, Swedish winger Fabian Lysell is impressing early in the 2020-21 J20 Nationell season. He has three goals and 10 assists in 10 games played.
Check out our own Josh Bell's preseason rankings for the 2021 NHL Entry Draft.
Thoughts on Murray's Comments Regarding His Desire to End the Rebuilding Process and Wanting to Compete Again?
Question from Alexander on Twitter
It's a battle that has been internally raging among Ducks fans for the last couple of seasons. Do we fully commit to the rebuild or do we try to win-now before we waste the good years of the current core? It's something that Ducks general manager Bob Murray had clearly been dealing with himself. The team has made moves on both sides of the coin over the past few seasons, with the trades of Brandon Montour and Ondrej Kase, and now the acquisition of Kevin Shattenkirk. There hadn't really been a clear direction until now.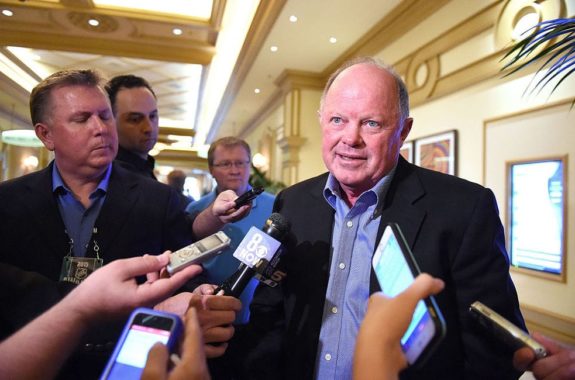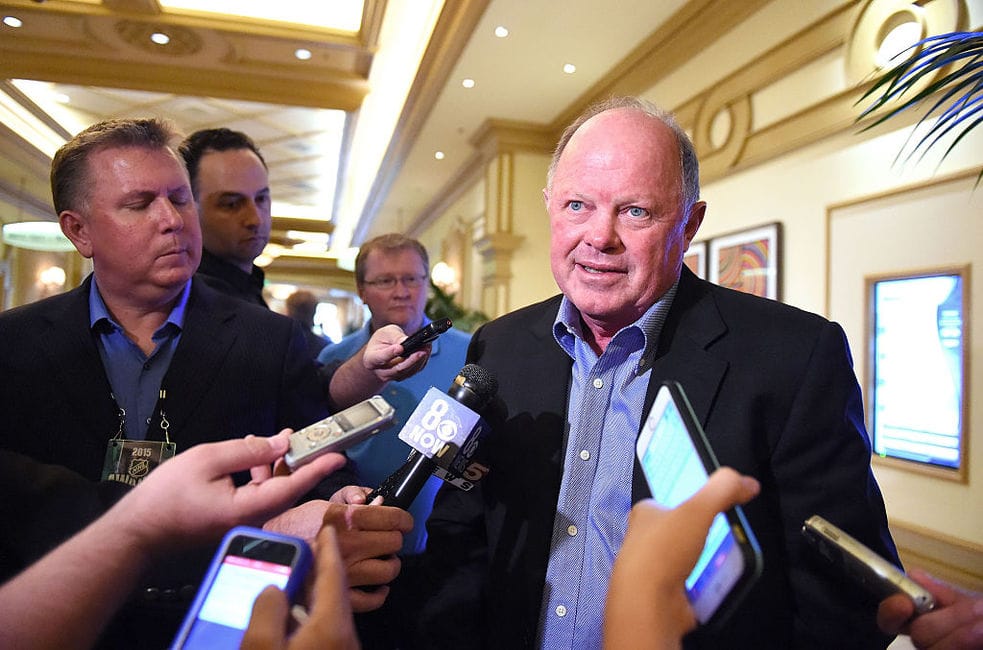 In a comment to Eric Stephens of The Athletic, Murray discussed his goals for the team's upcoming season.
We're a better team. We've got a lot of good teams out West so we got to get going here. I think it's time and I think you're going to see improvement with some of our young guys. And if we get improvement in some of the young guys, which it's time for, and you get a little bit more consistency from the middle age guys, I think we can be right there fighting for a playoff spot. There's no reason we can't be.

(from 'Inside the Ducks' pursuit of Kevin Shattenkirk and what made them a match,' The Athletic, 10/12/2020)
So, it looks like he's wanting to compete for a playoff spot again, and while it's not the direction I would personally take, I can understand why it's happening. The Ducks can't afford a lengthy rebuild and Murray's seat might be hot for the first time in a long time. It's a year or two earlier than I would've predicted them to be pushing for the playoffs, but you don't sign a 31-year-old defenseman to a three-year contract if you don't think you can push for a spot. The kids will have to take a major step forward and Zegras will have to acclimate sooner rather than later if the Ducks have any shot of a playoff push.
Who Would You Like to See as the Ducks Backup if We Don't Re-Sign Miller?
Question from Ricky on Twitter
The obvious answer is to go in-house and promote Anthony Stolarz to full-time backup duties. He had an impressive season with the San Diego Gulls in the AHL posting a 21-12-6 record with a .922 save percentage and a 2.66 goals against average. He also featured in one game for the Ducks, allowing two goals and making 34 saves in a 4-2 loss to the St. Louis Blues.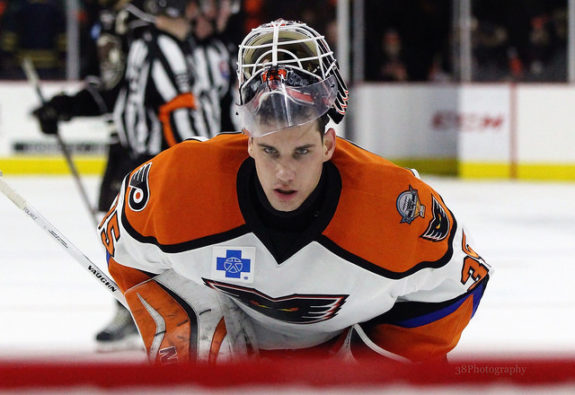 Outside of Stolarz, the options in free agency are underwhelming to say the least. The crop is headlined by Cory Schneider, who has recently bought out by the New Jersey Devils. The remaining goaltenders are Craig Anderson, Jimmy Howard, Michael Hutchinson and Garret Sparks. The only one I can make a case for is Howard. The Detroit Red Wings were awful last season, and outside of that year he's been a capable starting goaltender in the NHL. A change of scenery and a reduced role behind John Gibson could do wonders for the American netminder.
If We See a Breakout Year From One of the Young Forwards (Comtois, Steel, Terry, Milano, Etc.) Who Do You Think It Will Be?
Question from Joshua on Twitter
I think they are all poised for a breakout in one way or another and you could honestly make a case for any of them. However, if I was to pick on player who I think has the best odds to break out during the 2020-21 season it would be Maxime Comtois. He's the only one of the Ducks' young crop of forwards who hasn't seen significant time in the NHL. Over the past two season he's played a total of 39 games amassing seven goals and 11 assists for 18 points.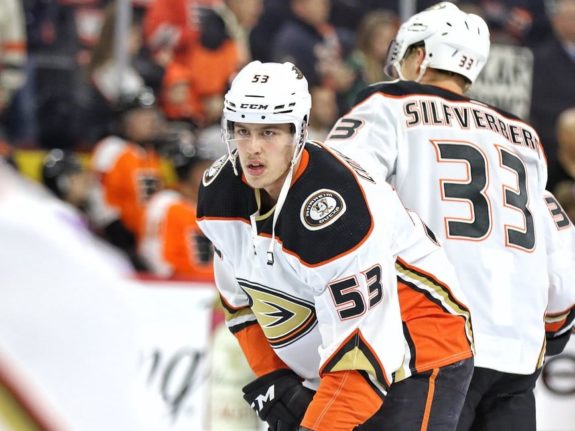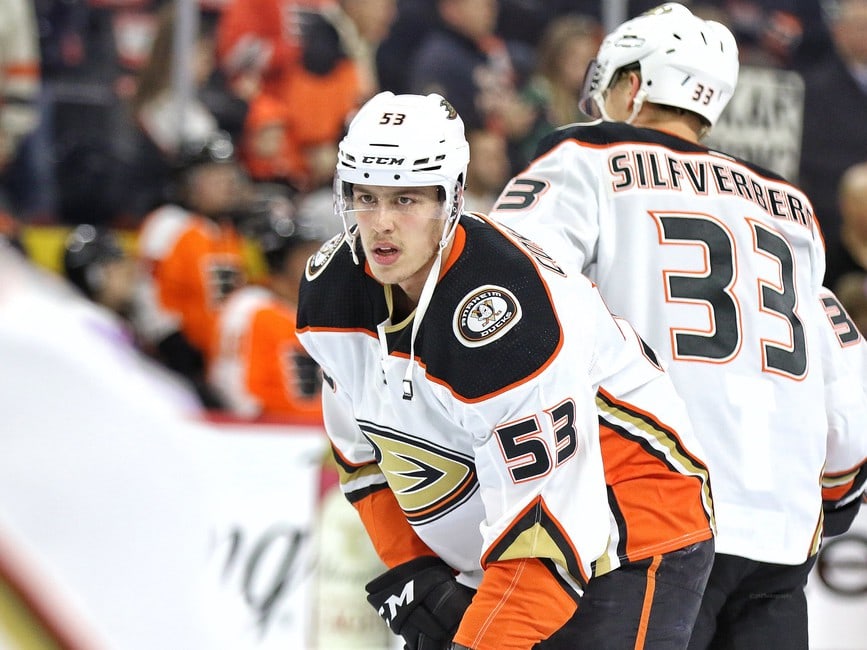 In the 2019-20 season alone he had five goals and six assists for 11 points in 29 games played with Anaheim. His points-per-game pace (.379) was better than Sam Steel, Troy Terry and Max Jones. He also put up nine goals and 24 points in 31 games played with San Diego. He's due for a long stint in the Ducks' lineup and is poised for a breakthrough season if he can stick around.
Looking at Eakins' Body of Work This Season, Do You Think He's a Good Fit for This Team?
Question from Duncan on Twitter
It's safe to say that the Ducks' 2019-20 season wasn't the introduction that Dallas Eakins was hoping for. We all knew it would be a struggle for Anaheim to compete, but finishing with a 29-33-9 record — fifth-worst in the NHL — is not an ideal start to his tenure.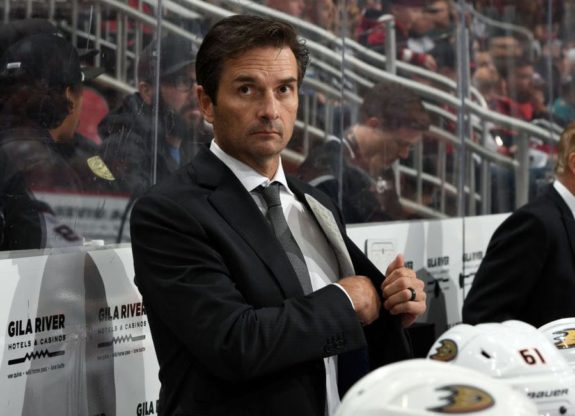 On the flip-side, the Ducks' style of play changed drastically from Randy Carlyle to Eakins. The team played a more fluid end-to-end style of play rather than the dump-and-chase style that Ducks fans loathed for so many years under Carlyle. The signs of progression were there, but the results still escape Eakins. His leash is likely a long one, and I don't expect him to get fired if the Ducks miss the playoffs again in 2020-21.
As for if I think he's a good fit, I believe he's the right option in the short term. He's familiar with a lot of the Ducks' younger player from their time in San Diego and I'm willing to give him a shot to develop those players and get the best out of them. However, I'm not convinced he's the coach who leads the team to a Stanley Cup just yet. There's plenty of time for him to prove it, but I'm not on board quite yet.
Do You Think the Ducks Have the Assets to Pull off a Laine Trade?
Question from Casey on Twitter
Yes. I think the Ducks have the assets to pull off a trade for Patrik Laine. If they would be willing to is another question. It's widely speculated that the Winnipeg Jets would be looking for a top-pairing defenseman in any trade involving Laine. In the Ducks' case that would be Cam Fowler, Hampus Lindholm or Josh Manson. Lindholm seems to be the likely option in terms of the player that would interest the Jets the most.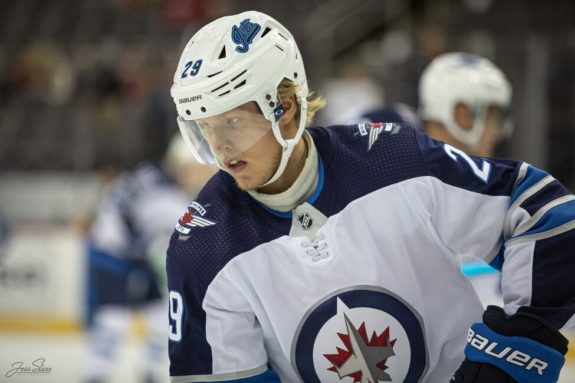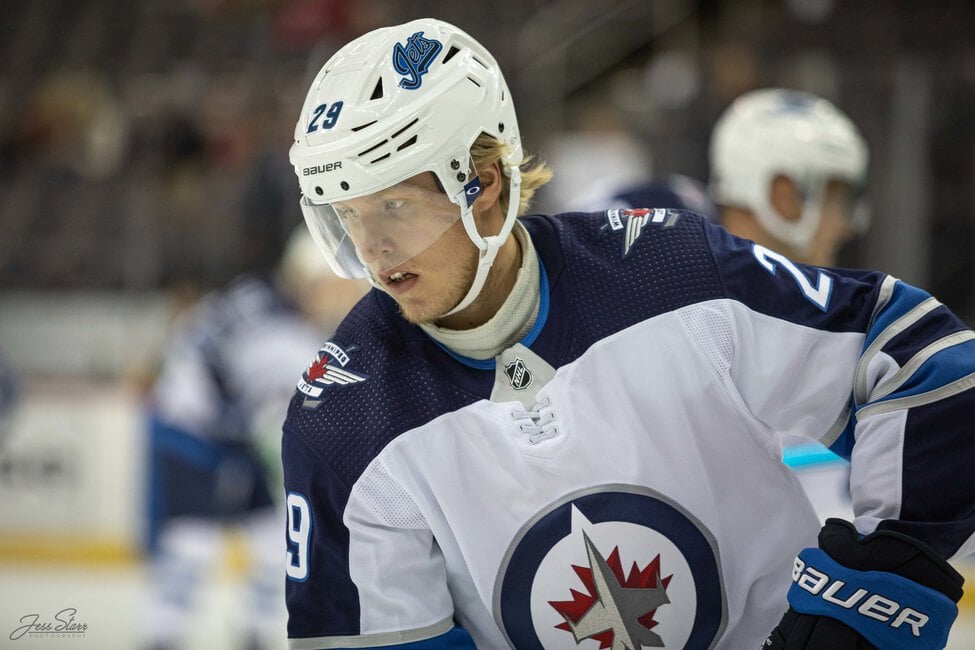 However, it wouldn't just be a one-for-one trade. The Ducks would have to add on top of that with either some draft picks, prospects, or a combination of both. Laine is also a restricted free agent at then end of the 2020-21 season, so the Ducks would have to be assured that he's open to committing to Anaheim long-term, and that they can afford to pay potentially north of $10 million to secure his services. For me, there are too many working parts to get this over the line.
Thanks for reading our second edition of the Ducks' Mailbag! This will be a recurring segment and will be more frequent once we draw closer to the 2020-21 NHL season. I appreciate everyone who submitted a question and feel free to reach out to me on Twitter, @eddyvanjones, if I didn't get to your question. You can also drop a comment below, and I'll respond that way!
---
---