The month immediately following the National Hockey League season might be the most exciting time in the entire hockey calendar.
First, there are the trades. Apparently, all that's needed for NHL general managers to start wheeling and dealing is the opportunity to wear shorts and a three-month buffer between them inevitably making a hash of things and the on-ice debut of said hash.
Then, there's the draft, where a bunch of (mostly) older adults sit around attempting to predict the career trajectories of skinny, acne-laden teenagers in ill-fitting suits.
And, of course, who could forget free agency, when teams somehow find millions of dollars with which to award mediocrity, despite apparently not having the money for new arenas.
But, who are we kidding; what we're really waiting for is the announcement of the latest edition of the EA SPORTS NHL video game series.
And the cover athlete for NHL 19?
From the Nashville Predators, number 76: P.K. Subban.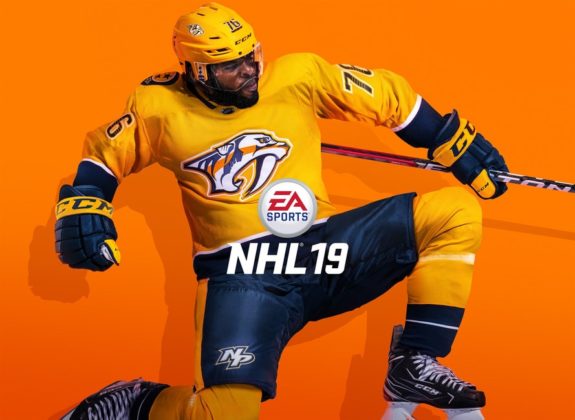 Subban Well-Deserving After Spectacular Season
Subban's win comes after a tremendous season in which he registered a career-high 16 goals (tied for second-best amongst defenseman) and 59 points (tied for seventh), while playing in all 82 games and anchoring the formidable Nashville blue line.
His regular-season performance earned him his third nomination for the Norris Trophy as the league's best defenseman (he won the award in 2012-13 and came third in 2014-15).
But it's not just 2017-18 that built Subban's case. In the last six NHL seasons, only two defensemen – Erik Karlsson and Brent Burns, both Norris winners themselves – have more points than Subban's 301.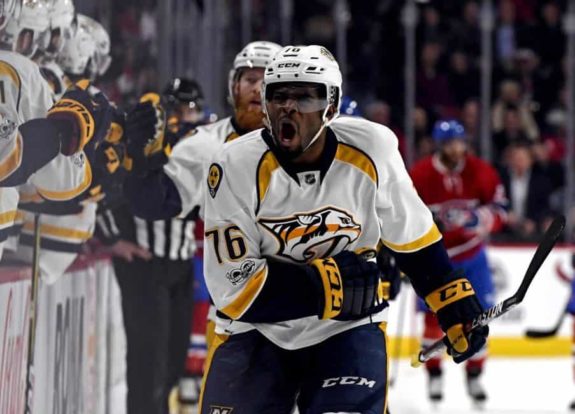 Subban's Off-Ice Accomplishments Equally Impressive
Subban's an elite defenseman that plays with both finesse and physicality in big minutes against top competition. However, his impact on the game does not end with on-ice performance, as evidenced by his nomination for the King Clancy Memorial Trophy this season.
Subban, a Montréal Canadien from his NHL debut in 2010 until the summer of 2016, is a long-time supporter of the Montréal Children's Hospital, acting as spokesperson, organising events and committing to raising $10 million by 2022. He is also behind P.K.'s Helping Hand, a fund within the Montréal Children's Hospital Foundation which provides necessities for families who've been impacted by a child's medical condition.
Since his trade to Predators, Subban's maintained his commitment to the Montréal Children's Hospital, but has also become involved in the Nashville philanthropy scene. He's formed P.K.'s Blueline Buddies, an organisation which brings together underprivileged youths, community leaders and the Metropolitan Nashville Police Department to build positive connections through the magic of sport.
And let's not forget his Christmas sleigh ride.
Love him or hate him as a player, there's no denying Subban's talent and execution on the ice. And there's absolutely no debate he's just as good – if not better – off it.
Subban's Cover Treatment a Long Time Coming
Ever since he burst onto the NHL scene in 2010, Subban has been one of the faces of the league. An outstanding defenseman, Subban is one of the rare NHLers whose passion for the game is evident at every turn.
Outspoken on and off the ice – and often maligned for it, Subban is cut from much the same cloth as Alex Ovechkin (who also takes more than his fair share of criticism); nobody's happier than Subban when his team scores a goal, whether it's he who's put the biscuit in the basket or a teammate who's bulged the twine.
As such, Subban has never been far from the cover conversation when it comes to the NHL series. He was first nominated ahead of NHL 13 and, even though he didn't make the final round – in which Claude Giroux topped Pekka Rinne, Subban got his own limited run of special edition game covers.
For anyone asking, the launch is tonight! Hope to see all my #subbaniacs come out and represent! pic.twitter.com/Jp84yaZn

— P.K. Subban (@PKSubban1) September 10, 2012
Subban was nominated again the following two years, losing out to Joffrey Lupul for NHL 14 in the bracket round, and to fellow finalist Patrice Bergeron for NHL 15.
There was no cover vote for NHL 16 (the honour went to the Chicago Blackhawks duo of Jonathan Toews and Patrick Kane, before the latter's removal due to his legal trouble) and, for NHL 17, Subban missed out on a nomination altogether. The last game to be released, NHL 18, was another edition with no cover vote, with Connor McDavid adorning the game.
Clearly then, Subban gracing the cover of an NHL game is a long, long time coming.
Subban Cover Vote Satisfying, Heartening
Subban's a tremendous hockey player who does wonderful work in the community and is the ultimate media gold mine. Hockey should celebrate players like him more often.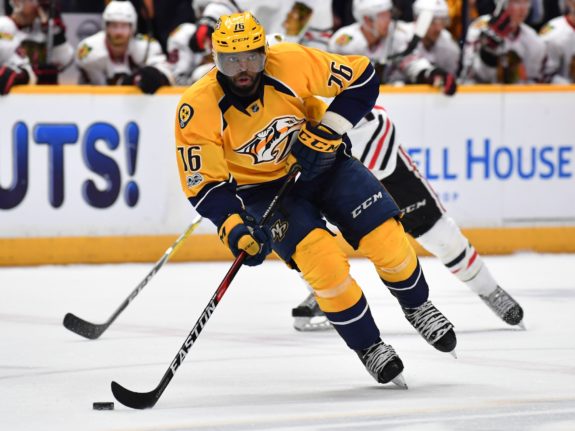 Of course, one might worry about the reputed curse of the cover athlete, a theory once thoroughly aflame in hockey, but that has been a constant presence in other sports, too.
Regardless, Subban gracing the cover of NHL 19 is not only well-deserved recognition for the accomplished 29-year-old, but a good thing all around for the sport as a whole.
Even better, there's every indication Subban's just getting started.
Peter Ferrell covers the Florida Panthers and Toronto Maple Leafs, with a side of jersey and logo (over)analysis, for The Hockey Writers.