Over the course of an 82-game schedule, it is not uncommon for both experts and fans alike to go on at great length about a stretch of games being the "make or break" point of a struggling team's campaign. Though most tend to be accurate to an extent, it is not impossible for a red-hot team to erase a slow start but it is no easy task. This is what makes the next two weeks on the Edmonton Oilers schedule so critical.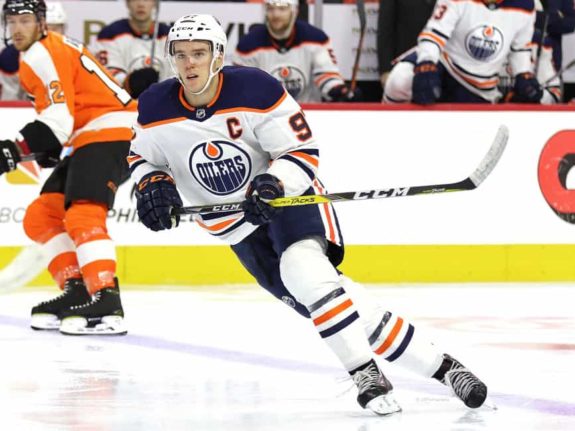 Though much of Oil Country was elated with their team's thrashing of the Vegas Golden Knights and acquisition of veteran forward Mike Cammalleri earlier this week, the reality of the club's situation remains unchanged. As of this moment, they sit second last in the Western Conference with a 7-9-2 record and 16 points. To their credit, they have managed to close the gap between them and a potential playoff spot over the last couple of weeks but there is still plenty of work to be done.
Oilers Are in a Tough Spot
In 2016-17, the Nashville Predators finished eighth in the west with 94 points and one would have to think something similar will be needed to make the cut this time around. Heading into tonight's tilt with the Conference-leading St. Louis Blues, this team has 64 games left on their schedule. In order for the Oilers to match the Preds total from a year ago, they will need to pick up points at .609 clip from here on out.
In other words, a 37 -23-4 record over the remainder of the season would certainly put them back into the conversation but that is all it would do. From what we have seen to this point in the season, there is nothing to suggest this group is headed in that direction. Is it possible? Of course, but they need to start getting the necessary results in order to turn this thing around.
Oilers win, score many goals, make a trade! Can they land in a playoff spot before Christmas? https://t.co/1PgbN3AegV #Oilers

— Lowetide (@Lowetide) November 15, 2017
The fact Edmonton has only played six games against Western Conference opponents to this point in the season is certainly to their advantage but there is a downside to it as well. It definitely gives them the opportunity to close the gap quicker but also presents more opportunities for the dreaded three-point game. In other words, they need to start stringing wins together and the sooner the better.
Upcoming Road Trip Will Be Key
Though November has been kinder to Todd McLellan's club than October, the importance of the next two weeks cannot be overstated. Eight games over the span of fifteen days, which includes a season-high five game road swing. After hosting St.Louis this evening, Edmonton will hit the road and face the Dallas Stars, Blues, Detroit Red Wings, Buffalo Sabres and Boston Bruins.
Not an easy trip by any means but not exactly a murders row. The only remaining back-to-back on their schedule this month will be in St. Louis and Detroit but the trip will also include a pair of afternoon affairs in Dallas and Boston…which are games Edmonton has traditionally struggled to get points from. With that said, if the plan is to get back into the mix, this group is going to have to find a way to get it done.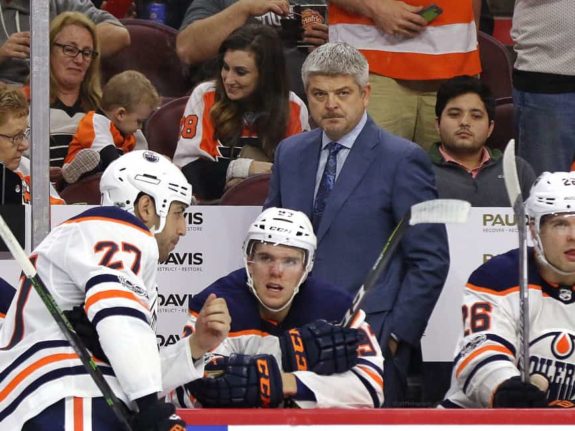 As an added benefit, the dreaded first game back from an extended road trip will be against the Arizona Coyotes, which is as close to a guaranteed two points you will find in today's game. Follow that up with a visit from the Toronto Maple Leafs and the first head-to-head showdown of the season between Connor McDavid and Auston Matthews and the scene is set for a turnaround.
Oilers Can Turn This Around Quickly
Could you imagine the confidence this group would gain from taking 12 of a possible 16 points from those eight games? They would not only see themselves climb up the standings but it would also put them back in the frame of mind that will be necessary if the plan is to get back into playoff contention. On the opposite end of the spectrum, anything fewer than ten points could prove to be rather problematic.
Kinda feel like the Oilers go on a bit of a run after tonight. Record of 12-12-2ish by the end of the month.

The West is so bad they'll probably be in the mix for a WildCard spot at the deadline.

— NateInVegas (@NateInVegas) November 16, 2017
Again, when December comes the Edmonton Oilers will still have plenty of track in front of them to play with but suddenly that 37-23-4 mark becomes that much more difficult to achieve with a poor finish to the month of November.  It really is that simple. The opportunity is there for this group to grab and we will soon find out if they are good enough to make it happen.
Also available from Rob Soria: 
Connor McDavid: Hockey's Next Great One
Rob Soria is the Author of Connor McDavid: Hockey's Next Great One. He has chronicled the Orange and Blue since creating his Oil Drop blog in 2011 and has also had his writings featured over at HometownHockey.ca and Vavel USA, where he has covered the NHL, MLB and ATP Tour. Rob was born, raised and still resides in Edmonton, Alberta and can be reached via twitter @Oil_Drop.