After weeks of delaying what many viewed as the inevitable, the Edmonton Oilers have sent Kailer Yamamoto and Jesse Puljujarvi down to the Bakersfield Condors of the AHL. Both players were healthy scratches in the Oilers lineup as of late and both are young prospects who could be benefitting from increased playing time versus sitting in the press box watching the games.
The #Oilers have assigned forwards Jesse Puljujarvi & Kailer Yamamoto to the Bakersfield @Condors. pic.twitter.com/94P6AtXR09

— Edmonton Oilers (@EdmontonOilers) November 10, 2018
What's Best for Jesse Puljujarvi
Puljuvarvi was a highly-debated prospect in Edmonton. A fourth overall pick in the 2016 NHL Entry Draft, he was a prospect with a high ceiling. That said, he's not quite lived up to expectations.
With parts of three NHL seasons under his belt, Puljujarvi has never played more than a handful of games in any season with the exception of the 2017-18 campaign where he played in 65 games and produced 12 goals and 8 assists for 20 points. This season, he has one goal and no assists in 11 games. He's been a healthy scratch in five Oilers games and recently placed on the fourth line, a role he's not best suited for.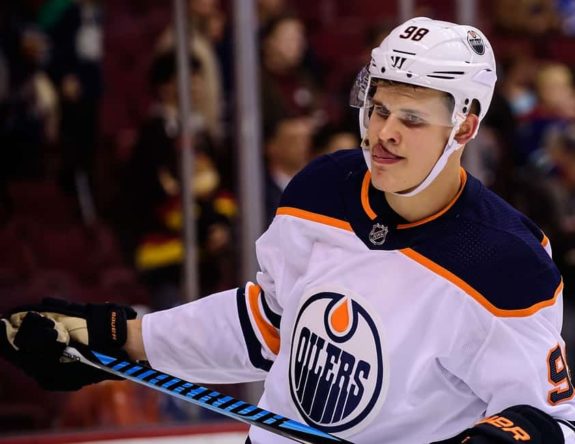 There are signs that Puljujarvi can still be an effective prospect in Edmonton and his demotion is seen by most as an opportunity versus a punishment. With concerns he's taking a little longer than expected to grasp the hockey sense needed to play consistently at the NHL level, he'll go down to Bakersfield and immediately slot in as one of the team's most talented forwards.
His assignment doesn't come as a surprise but TSN's Darren Dreger recently reported there may be some frustration on the part of Puljujarvi that he didn't get what many see as a fair shake to build consistency on the Oilers roster.
Related: NHL Rumors: Puljujarvi, Hayes, Hurricanes, Penguins, More
Kailer Yamamoto Not Quite Ready
Meanwhile, Kailer Yamamoto has been an off-again, on-again prospect for Edmonton. Overall, the Oilers have to be pleased with what he's offered to date but he's not quite grabbed a spot in the top-nine of the Oilers roster despite having strong preseason campaigns in two consecutive seasons. Another player that doesn't fit well in a bottom-six role, if Yamamoto wasn't going to play, the best situation for his development was to send him down to the AHL where he could be a top scorer and contribute to a Bakersfield lineup that is quite competitive.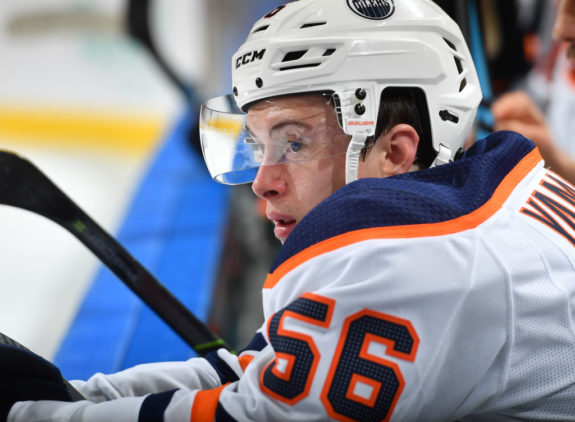 Unlike Puljujarvi, Yamamoto was given good opportunity in Edmonton and often placed alongside top-end players like Connor McDavid when injuries or dry spells hit the team with some of the veteran forwards. With the Oilers lack of depth at right wing, Yamamoto probably should have started the season in the AHL but made the team out of camp.
Failing to secure his spot, Yamamoto had one goal and one assist in 12 games.
Related: Oilers in a Favourable Position
Positive Futures for Both Players
While it was hoped both forwards would take a major step forward this season and neither has yet to do so, the sky is certainly not falling in Edmonton as far as Puljujarvi and Yamamoto are concerned. This is an opportunity for both players to earn more ice time, gain confidence and return to the NHL stronger, more experienced players.
What Edmonton plans to do with the now two open roster spots is unknown. The team could call up AHL vets like Brad Malone or offensively-gifted forward Tyler Benson. Perhaps  Cooper Marody gets another look in the NHL after a couple games earlier this season. The other option is that Edmonton looks outside the organization where they've been rumored to have some interest in veteran forwards on professional tryouts. They earlier looked at Scottie Upshall, who got cut from his PTO due to injuries or have been connected to names like Jason Chimera.