Coming off a season that both re-energized and restored faith among their fan base, the Edmonton Oilers could not have asked for a better start to their 2017 pre-season schedule. As inconsequential as a 5-0 exhibition record is, keeping the core of this group intact from a year ago has greatly helped with the inevitable shift in expectation. Transitioning from a conference bottom feeder to one of its favourites is rarely an easy step to take but doing so in such a short period of time is even more difficult.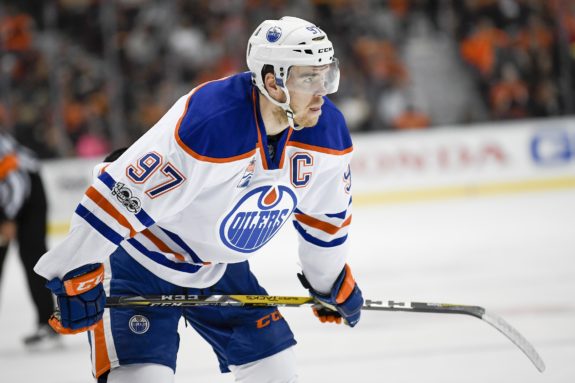 Having the best player on the planet has obviously sped up the process but surrounding Connor McDavid with a regular cast of characters has also played a part in the equation. For the first time in what feels like an eternity, the Oilers have come to training camp with as close to a set lineup as you will arguably find in today's NHL and that familiarity has led to what we are witnessing and what could come next.
Oilers No Longer Bottom Feeders
Don't get me wrong, the reason we are seeing this group reach the heights they are reaching revolves almost entirely around the kid wearing No. 97. However, with only a handful of jobs up for grabs at this fall's camp and nearly every one of those players have already had at least a taste of what it's like to be an Oiler. In fact, we are talking about a grand total of two new faces joining the ranks in a regular capacity on opening night.
Outside of Jussi Jokinen and Ryan Strome, the rest of this roster has essentially remained intact. Sure we will see much more of Jujhar Kharia and Jesse Puljujarvi over the coming months but the other cast of characters are untouched. The days of changing out half the roster have finally become a thing of the past and it was a necessary step in order for this group to move forward in their development.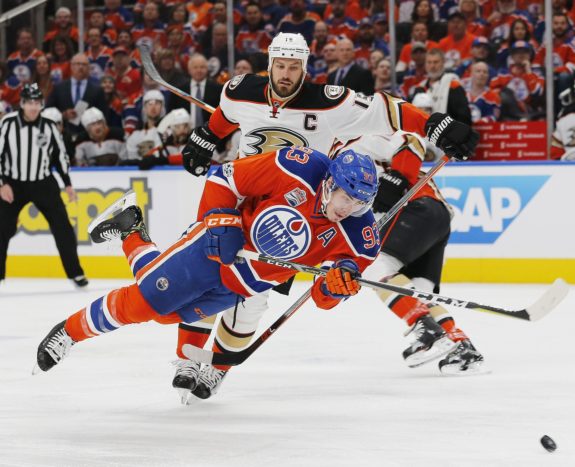 With Leon Driasaitl set to move back to centre and the trio of McDavid, Ryan Nugent-Hopkins and Mark Letestu already in the mix, the Oilers are as set as a team can be down the middle of the ice. Other than RNH, who sounds as though he will be starting the season with Jokinen and Puljujarvi on his wings, the rest will be lining up next to one familiar name, if not two. An advantage this club hasn't enjoyed in decades and it should pay immediate dividends.
Oilers Loaded Down the Middle
While the absence of veteran Andrej Sekera will make life tough on the defence, having their top pairing of Oscar Klefbom and Adam Larsson in place for a second consecutive season is a big plus. As is the fact the quartet of Matt Benning, Eric Gryba, Darnell Nurse and Kris Russell were all key contributors on Edmonton's backend in 2016-17. Again, far from a perfect scenario but certainly a better situation than what had become the norm.
The expectation in goal is for netminder Laurent Brossoit to give Cam Talbot a few more nights off in between the pipes during the 82-game grind that is the NHL schedule. Though the jury is still out on whether or not the youngster will be up to the task. As far as the coaching staff goes, the importance of having Todd McClellan and company in place for a third consecutive year simply cannot be overstated.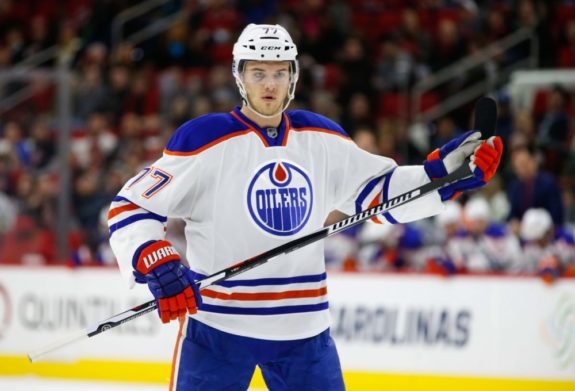 After years of watching a never-ending carousel behind the Oilers bench during the previous front office regime, the stability the current staff has brought to the table has been massive. Be you fan or a critic of McClellan's tactics and/or approach, this current group of players has unquestionably been given a leg up on their predecessors because of this coaching situation. Like it or not, that is the reality of the situation.
Oilers Look to Join Elite
No question, the roster is better in the here and now but the frequency which Edmonton changed coaches from 2008-09 to 2014-15 was frankly absurd. Not surprisingly, the results were rather predictable and this organization went onto spin its tires for close to a decade because of it.  With a steady hand in place to steer the ship and the roster having been upgraded, chemistry has started to form and the results speak for themselves.
Make no mistake, with the kind of money the Oilers will be paying out to its top players over the next eight to nine years, lineup shuffling will be part of the deal. It comes with the territory. Take a look around the league and the teams who have enjoyed success on an annual basis are the ones who have followed a similar path. So it would only make sense for the Orange and Blue to follow suit and build around its core.
Understanding that, yes, "it's only preseason," you'd still rather be 5-0 than 0-5. May as well win while gearing up for the 82 that count.

— Jack Michaels (@EdmontonJack) September 24, 2017
Those will be the expectations moving forward and while nothing is guaranteed, the consistency within their lineup will give the Edmonton Oilers a shot at reaching their goal. In the end, what they do or don't do on ice will determine whether this group can get there or not but at least they won't be forced into playing catch-up due to a lack of early season familiarity with one another.
Also available from Rob Soria: 
Connor McDavid: Hockey's Next Great One
Rob Soria is the Author of Connor McDavid: Hockey's Next Great One. He has chronicled the Orange and Blue since creating his Oil Drop blog in 2011 and has also had his writings featured over at HometownHockey.ca and Vavel USA, where he has covered the NHL, MLB and ATP Tour. Rob was born, raised and still resides in Edmonton, Alberta and can be reached via twitter @Oil_Drop.