Things are looking dicey for the Rangers as they have dug themselves a two game hole in these Stanley Cup Finals. Last night, they took it to a second overtime, but were again thwarted by the LA Kings. Those same Kings have not held a single lead in this series. Well, that is until they win in overtime. Enterprise's Hat Trick Challenge rewarded another Twitter follower as well.
Enterprise Hat Trick Challenge for Game 2 of SCF http://t.co/B8yMwCHTRK#THW#NHLHatTrickChallenge

— The Hockey Writers (@TheHockeyWriter) June 6, 2014
A retweet from Ian Smith (@SDRedBull8) earned him a huge prize pack from Enterprise. He joined THW's league here and then interacted with The Hockey Writers on Twitter. He was entered and he won. How easy!

Questions for Game 3
I'm getting warmer, guys. I answered one in Game 1 and 2 in Game 2. So I'm due, right??
Will Jeff Carter have an assist in Game 3?
Will Ryan McDonagh score a goal in Game 3?
Which team will win Game 3?
Welp, here goes nothing!
Question 1
This is a pretty easy one. Jeff Carter is the second highest point getter this playoff season. Only behind teammate Anze Kopitar, Carter has 23 points with 14 of them being assists. He had an assist in Game 1 which was the much tighter game of the two. He has been a very effective force in this Stanley Cup Final so far, I expect him to continue that in Game 3. Answer yes to this question.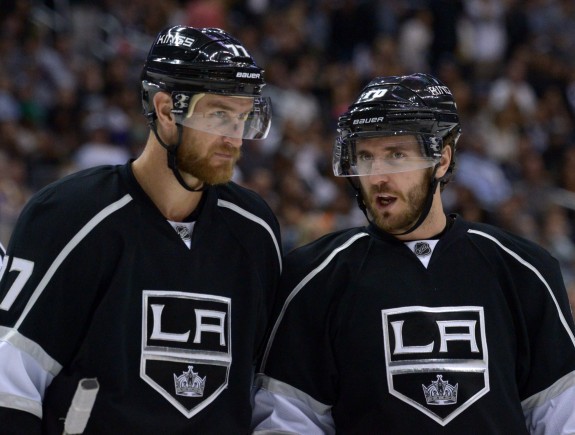 Question 2
Ryan McDonagh on the other hand, is a much harder nut to crack. He is the leading point scorer on the Rangers in the postseason, but only has four goals. As he is a defenseman, his goal scoring opportunities are fewer than most. He also leads in time on ice with over 26 minutes per game. He definitely has the time to score a goal, but I don't see it happening in Game 3. Answer this one with a no.
Question 3
I can't see the Kings letting this series go to a sweep. They need to make it interesting. The Rangers are a good team and one bounce goes their way in these first two games and the series is tied. They are the only team in this series to have a lead in a game. Back on home ice, the Rangers will rally and finally defend Henrik Lundqvist. Answer this question with Rangers.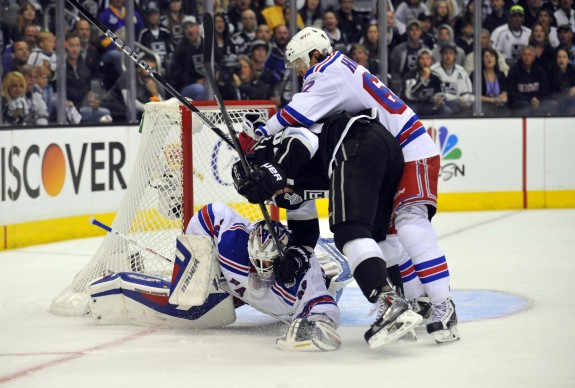 Prize Package for Game 3
With a duffle bag going to our winner, Ian, on Game 2, Enterprise is upping the stakes a little in Game 3. The Power Play item for Game 3 is an Enterprise Cooler Bag and a ten pack of can koozies. Including another few items all you have to do is follow THW and Enterprise on Twitter and interact as soon as you see the #NHLHatTrickChallenge flash across your dashboard! It really is that simple. Join up and win!
This is a sponsored post with contest rules and giveaway prizes provided by Enterprise. I was compensated for this post. All opinions are my own.
Kenneth is a graduate of the University of San Francisco in Politics and Chemistry. But his passion in life has always been hockey. He has played since he was four and even coached a few teams. Kenneth writes for the San Jose Sharks at thehockeywriters.com