Get your jokes in while you can. ESPN will be airing the 2016 World Cup of Hockey, ending what will be a 12-year hiatus between the sport – at the professional level – and America's top sporting network. The implications of this development are intriguing, to say the least.
ESPN Cashes In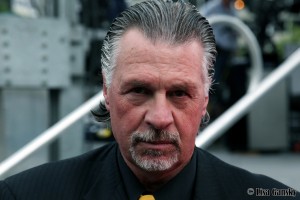 Make no mistake about it. ESPN desperately wants in on this hockey thing. The network that's been blasted for their lacking segments dedicated to Canada's pastime watched NBC and Versus (now known as NBCSN) sign a 10-year, $2 billion broadcasting agreement in 2011.
Last year, they were completely shut out, with partially-owned TSN bearing witness to Rogers Sportsnet's 12-year, $5.2 billion contract. But when it came to the World Cup of Hockey, which will kick off in September of 2016 in Toronto, ESPN struck quickly.
Between the TV deals and a possible jersey sponsorship, $50-ish million for two weeks of hockey doesn't sound bad. — Sean Gentille, The Sporting News
That's a pretty penny for a span of less than a month. Especially when you consider the event will be littered with some of the NHL's best players.
Good News for NHL
The exposure that ESPN will undoubtedly provide is nothing but positive for a league that's experiencing a drastic decline in television ratings this season.
In this inaugural campaign of the Rogers deal, the NHL has seen a dip in television ratings that has left many perplexed.
"We have been in discussions with Numeris for some time about the reporting of both regional and national sports viewing," said Scott Moore, president of Sportsnet and NHL Properties at Rogers.
"As you probably know, several sports properties seem to be down, which is contrary to what we are seeing south of the border."
And now I'm seeing that ESPN will be broadcasting the World Cup of Hockey. This is GREAT for hockey!

— Drew Spevak (@DrewSpevak) February 4, 2015
While much of the blame has been hurled at digital media, and the decline of cable – making Meathead Rob Lowe sad – it doesn't discount the league's tailspin in every major event this season.
According to Chris Peters of CBS Sports, last month's Winter Classic turned in an overnight rating of 2.3, making the Blackhawks versus the Captials outdoor contest the least watched Winter Classic in its seven-year existence. It doesn't end there, though.
Last month's All-Star Game, and surrounding events, saw quite the drop in viewership as well.
NBCSN in the U.S. reports that the All-Star Game on Sunday delivered 1.194 million viewers, which was a 14-percent drop from the 2012 game on NBCSN (1.317 million). The Skills Competition delivered 895,000 viewers, down 15% from the 2012 competition on NBCSN (1.104 million). The Fantasy Draft on Friday delivered 310,000 viewers, down 24% from the 2012 Fantasy Draft (408,000). — Greg Wyshysnki, Puck Daddy
Wyshynski goes onto provide the sobering data from Canada's side, citing a drop of nearly a million viewers north of the border. And despite a 12 percent increase in television ratings for NBCSN's opening night matchup between the Flyers and Bruins, the downtrend appears to have reached regular season tilts.
Last Sunday's Rangers/Penguins NHL regular season game earned a 0.9 final rating and 1.5 million viewers on NBC, down a tick in ratings and 5% in viewership from Bruins/Blackhawks last year (1.0, 1.6M) and down 18% and 17%, respectively, from Flyers/Sabres in 2013 (1.1, 1.8M). The 2013 game aired on the first weekend of the lockout-shortened season. (NBC Sports) — Sports Media Watch
Not a great TV ratings weekend for All-Star games: NHL drops by almost 40% on CBC in Canada while NFL ProBowl declines by 25% on ESPN in US.

— Tom Mayenknecht (@TheSportMarket) January 27, 2015
With the NBA not only matching, but exceeding those marks in the same week via TNT and ESPN, it's crystal clear as to how ESPN's involvement can benefit the league – even if they're not airing actual NHL games.
The First Step?
With broadcasting deals with the NBA, NFL, MLB, and an array of other sports properties, ESPN isn't necessarily hurting for capital. As of November of 2014, the sports programming monster is ranked the world's 35th most valuable brand. According to Forbes, the company's brand value is worth an astronomical $14.8 billion.
So why is ESPN chomping at the bit to get their hands on anything related to the NHL? After all, they've carried the NCAA Division I Men's Championship – The Frozen Four – since 1980.
The answer is strictly found in the manner of a dollar sign. With the NHL's annual television revenue worth an estimated $200 million, it's the next in line in terms of a "client" that they don't already have a stake in.
Even when ESPN carried broadcasting rights to the NHL, their coverage was subject to similar criticism it receives today. The sport was arguably condemned to a lesser status, even before the company ultimately jumped ship in 2004.
Perhaps they've learned their lesson as of today. And to ESPN's credit, they employ a well-known staff or writers, who are highly talented, to cover the NHL. Names such as, Pierre LeBrun, Scott Burnside, and Craig Custance, compliment the hockey oriented television personalities of John Buccigross and Barry Melrose.
Barring any drastic change of events, however, the earliest we'll potentially see an NHL return to ESPN is 2021. But with the 2016 World Cup of Hockey in hand, and possibly its events past that, it appears as though Melrose and Buccigross are no longer in the minority in Bristol, Connecticut.
Andy is a contributor for The Hockey Writers, covering the Philadelphia Flyers. He holds a Bachelor's Degree in Communications from Walsh University. He enjoys spending time with his family, golfing, and reading. He is married with a daughter. You can follow Andy on Twitter @ADudones.