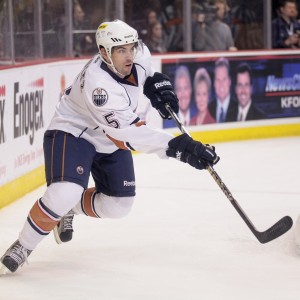 In the wee hours of Sunday morning, NHL fans around the world heard the very words they had been waiting to hear for six long months: the lockout is over. As players scramble to get themselves back to their respective team cities, coaches begin to strategize  and hockey pundits begin their predictions. But with an abbreviated season of just 48 games on the horizon, declaring who will be in and who will be out of the postseason is a little more difficult now than in years past. A shortened season brings optimism that a hot start and little bit of luck might mean a playoff berth that may not have been had the season gone 82 games.
Does this mean that bubble teams have a better chance? Perhaps, but the standings last year after 48 games didn't change drastically by the end of the year. However perhaps those teams whose core players have played elsewhere during the lockout may have a slight advantage over those who didn't. Some players are already in mid-season form while others will still have to find their legs in the first few games.
The Edmonton Oilers have been one of the most talked about teams in the NHL thanks to addition of Justin Schultz and the drafting of Nail Yakupov. They haven't made the playoffs since 2006, and many viewed this season as an opportunity to finally get over the hump. The young Oilers dominated the AHL during their time there, and it's time to see what they can do on an NHL stage together. After what seemed like an eternity of waiting, fans will get to see what their team looks like on the ice. If the fans themselves are excited, the players are really raring to go. Goalie, and recent Spengler Cup champion Devan Dubnyk recently shared his thoughts on the lockout ending.
"We're happy with what we ended up with and we're happy to put it behind us and get playing. Every game is important in an 82-game season, they're going to be way more important in a shortened season. We're beyond excited to get out there and play. Hopefully the fans share that excitement." (Edmonton Oilers)
Forward Sam Gagner shared his anticipation via his Twitter account:" Best news I could have ever hoped for. So excited to get back to Edmonton and play in front of the fans at Rexall". Taylor Hall also expressed his enthusiasm to get back to the NHL:
"It's a surreal feeling to be back at the rink. We're so excited to play. We're here playing and we hope the fans still love us and support us like they used to. They're the reason we love to play here." (Edmonton Oilers)
Oilers General Manager Steve Tambellini recently spoke to the media regarding the season getting underway.
"It's good to be back. We've had a good amount of our young core playing in the American Hockey League, and their stats are outstanding. I hope that all translates very quickly for us." (Edmonton Oilers)
Training camps are set to begin shortly, and the condensed schedule should be released later this week. Perhaps there is still some bitterness and residual anger around the NHL world, and that's to be expected, but the excitement is also evident. In the words of Steve Tambellini, it's good to be back.
Marcy, a former hockey player, is a hockey correspondent on CTV News and TSN radio. She began her career as a Sports Journalist in 2009 and has been part of The Hockey Writers since 2010, where she is currently a senior writer and editor.