Facing Off is a weekly column, featuring Larry Fisher and Andrew Bensch debating five of hockey's hottest topics each and every Monday. From current events like trades and hat tricks, to bigger-picture stuff like scandals and expansion — you name it, we're debating it. Albeit, not always with a serious tone. We're keeping this column light, so keep that in mind when reading, and feel free to join in on the fun by leaving a comment below.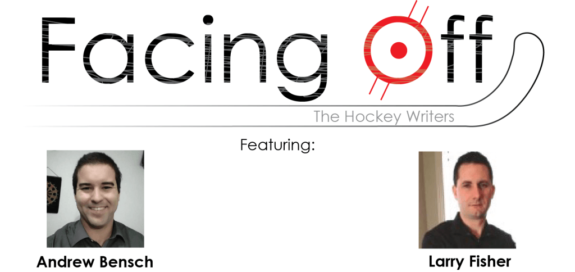 Oh boy, here we go — hockey season is finally upon us again.
Real NHL players are back on the ice, training camps have begun, a few exhibition games were even played last night, and we've got our first semblance of highlights. That included the first 3-on-3 overtime goal by promising Florida Panthers defence prospect Michael Matheson.
Across the pond, Auston Matthews — the consensus top prospect for the 2016 NHL draft — scored his first pro goal less than halfway through his first pro game for the ZSC Lions in Switzerland on Friday. The American forward then made it two-for-two on Saturday, just two days after turning 18 years old. Impressive stuff.
Here's Auston Matthews' first goal with ZSC. Confident on the attack already. #2016NHLDraft https://t.co/OvPfczes7k

— Scott Wheeler (@scottcwheeler) September 18, 2015
It's been a fun, eventful week all around. Patrick Kane faced the media and "appreciated some questions" about his ongoing rape investigation before getting back to work on the ice as if nothing had happened.
Brock Nelson's agent got us all worked up for nothing, complaining about a lack of contract negotiations as camp neared — the Islanders impose a start-of-camp deadline that forces all unsigned players to sit out the entire season (see Brad Isbister and Sean Bergenheim) — only to ink a three-year extension at a cap-friendly salary. Another shrewd move by Garth Snow, who stayed in the news by showing no mercy to top prospect Josh Ho-Sang, the 2014 first-round pick who showed up late for the first day of camp and was promptly sent packing, on the next flight back to the OHL. Live and learn kid, that's one of those mistakes you won't want to make twice.
#Isles GM Garth Snow not mincing words about Josh Ho-Sang, telling Newsday: "Enough with the bull—-. It's time to grow up."

— Arthur Staple (@StapeAthletic) September 19, 2015
Meanwhile, Slava Voynov willingly went home — leaving the Los Angeles Kings and almost $20 million behind in the fallout from his domestic violence conviction. Not surprisingly, Russia is rolling out the red carpet for the talented 25-year-old defenceman, making him a salary-cap exemption in the KHL, meaning he'll be signing a mega-deal there any day now. Good riddance.
Don't kid yourself – Slava Voynov is about to cash in by heading home to play in the KHL.

— Eric Macramalla (@EricOnSportsLaw) September 17, 2015
Fortunately, Facing Off has better things to talk about this week. Actual hockey things. So let's get on with the show.
For starters, did Patrick Kane rape that poor girl?
FISHER: I appreciate the question, but I have too much respect for the legal process to . . . yeah, we're not going there. It's a wait and see. Kane is saying he's "done nothing wrong" and the DNA evidence seems to support him so far, but the (grand) jury is still out.
BENSCH: I'll be taking hockey-related questions only, please.
OK fine, with the addition of Cody Franson, are the Buffalo Sabres a playoff team this season?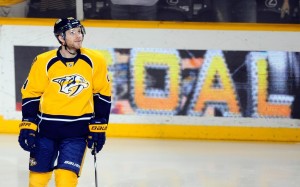 BENSCH: Yes, they are a playoff team this season. Unlike the Oilers, who we discussed last week should have lower expectations because of the juggernaut conference they play in, the Sabres have an easier schedule playing in the Eastern Conference. I had Buffalo making the playoffs in my Eastern Conference playoff predictions piece even before they added Franson. In that division, I'm just not sold on anyone outside of the Canadiens and Lightning. Buffalo has a legit 1-2-3 down the middle with Ryan O'Reilly, Jack Eichel and Sam Reinhart. The offensive talent is night and day compared to last season. Defensively there is still some work to do, but a group of Franson, Josh Gorges, Zach Bogosian and Rasmus Ristolainen is far from a terrible top-four if they stay healthy. I think they finish third in the Atlantic.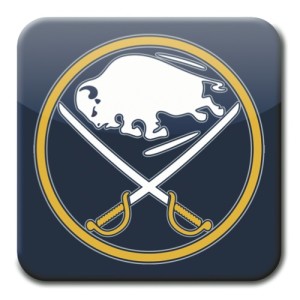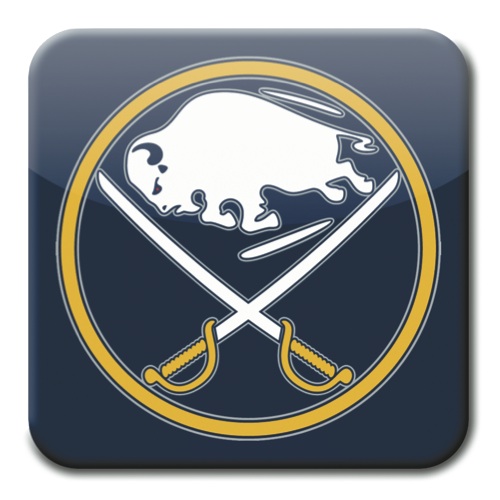 FISHER: Like the Oilers, I think the Sabres are still a year away from being a playoff team. Buffalo has been the worst team in the league the last two seasons and lost the draft lottery both times to boot. This franchise should have one or both of Aaron Ebklad and Connor McDavid. Not to rub salt in the Sabres' wound, but if they had those guys, then yes, they would be a playoff team this season. I'm not saying Sam Reinhart and Jack Eichel are poor consolation prizes; they are pretty special talents in their own right and will get this team trending upward in a hurry. Just not quite as fast as the other two coulda, woulda, shoulda. I see Reinhart as more of a winger in the top-six this season for the Sabres, similar to how Edmonton is planning to convert Leon Draisaitl. I like the off-season moves that Buffalo made for the most part, but I think Andrew's prediction of third in the Atlantic is a bit ambitious. Tampa Bay, Montreal and Detroit are the clear top-three, in my opinion, with Florida and Ottawa arguably ahead of Buffalo on paper as well and Boston right there too. That division is going to be more competitive than Andrew is giving it credit for, even though I do see the Metropolitan Division sending five teams to the playoffs — meaning only three make it from the Atlantic. I could see the Sabres finishing anywhere from fourth to seventh in their division, but I'm going to predict fifth there and 11th in the conference, which is one spot higher than I had Buffalo in my off-season standings predictions prior to Franson's addition. He'll help for sure, but not enough to make the playoffs.
Eric Staal, does he re-sign with Carolina? If not, where does he end up and when? What should his next contract look like (term and dollars)?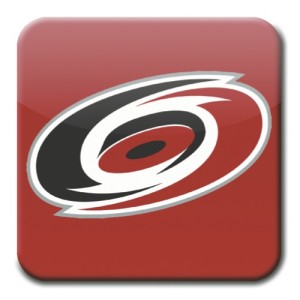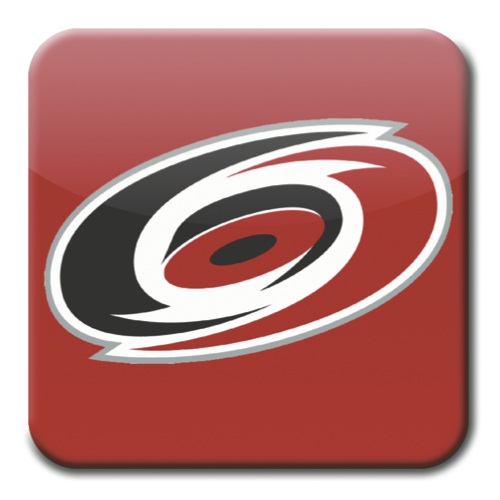 BENSCH: Considering the fact Ron Francis has started to put the building blocks of a solid rebuild together, I could see why Eric Staal would want to re-up with the only franchise he has ever known. If he really wants to be one of those players that plays his entire career with one team, why not? Carolina will be predictably bad again this season, but it is not as if the GM doesn't have a plan. Francis has made some good deals recently and 2-3 years from now things could be a lot different. Contract-wise, Staal should look to come down obviously from his higher salaries. Joe Thornton and Patrick Marleau are examples of guys who have knocked off a few hundred thousand in recent years. Staal would be wise to do the same to give Francis even more flexibility to bring in free-agent talent.
E. Friedman reports Eric Staal isn't close to a deal in CAR http://t.co/vSf3PmVVgh My thought: pending UFA should be #habs top trade target

— Eric Engels (@EricEngels) September 14, 2015
FISHER: Fair points Andrew, but I think we see Eric Staal hit the free-agent market next summer if he isn't shipped out at this year's trade deadline. Either way, I see him landing in Canada, likely with the Leafs or Canadiens. Toronto is rebuilding, but would love to build around Staal as that big centre it has been missing since Mats Sundin left town. That interest would be mutual, I would assume, and MLSE has deep pockets to pay Staal what he desires. The Canadiens are also lacking a true No. 1 centre and Tomas Plekanec is bound for free agency next summer as well. David Desharnais isn't elite and Alex Galchenyuk isn't there yet either. Put Staal on a line with Max Pacioretty (or James van Riemsdyk for that matter) and he'll put up Joe Thornton-type numbers again. The Thornton contract is a good comparable, three years at $6.75 million annually. If Francis and the Hurricanes don't want to pay that price or Staal wants a change of scenery more than he's letting on, the Leafs and Canadiens would gladly add him to the fold. The Canadiens might even be aggressive in their pursuit at the trade deadline if they are in good shape to make another playoff run. Montreal has the assets to get that deal done, perhaps dangling prospects Zachary Fucale and Nikita Scherbak along with their first-round pick on the condition of a Staal extension. Would you make that trade?
Which PTO was the most surprising?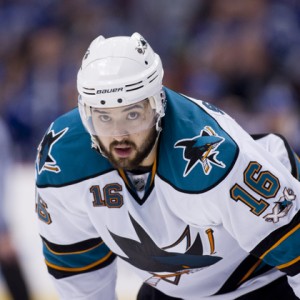 BENSCH: I would definitely have to go with Devin Setoguchi in this case. Most of the other PTOs actually saw significant action last season and put up some decent numbers. Setoguchi, on the other hand, only played in 12 games for the Flames and didn't even pick up a single point. Setoguchi has never been known for being a two-way player and is not a guy who you can use on the penalty kill, so I find it surprising that he is getting yet another shot at the NHL. He struggled at the end of his San Jose stint, he fell off even worse in Minnesota and Winnipeg, and then quite literally flamed out in Calgary. This certainly has to be his last chance to get his career back on track, right? As a person, it is great to hear that he has gotten sober, but will that be enough to get his game back to where it was? I just don't see it, particularly with Curtis Glencross and Brad Boyes also in Toronto on PTOs. Those two actually had decent seasons last year.
FISHER: I share Andrew's sentiments on Setoguchi, but there have also been some real obscure PTOs. How about Vitaly Vishnevski in Anaheim? There's a blast from the past. I figured he was in his mid-40s by now, but turns out, he's only 35 and was just one of those Russians who went home at a young age (seven years ago, at 28) and is now hoping to come back. But I don't see any room for Vishnevski on the Ducks' defence, as much as I enjoyed his hard-nosed style back in the day. He used to hit like a freight truck and had a decent all-around skill-set — Vishnevski was the fifth overall pick in 1998 — but his KHL statistics appear to indicate he's on the decline too. Not that Vishnevski was ever an offensive dynamo — his NHL career-high was 16 points — but his point totals over that last four KHL seasons have been 7, 6, 5 and 3. So you can put 2 + 2 together on his chances of earning a contract. I'm as shocked as everybody else by the sheer number of PTOs in the NHL and some of the bigger-name guys coming off respectable seasons who are now competing for employment. This pre-season will have more intensity and meaning, that's for sure. Another PTO surprise was Rob Schremp with the AHL's Portland Pirates, who are now the farm team for the Florida Panthers. Schremp, another former first-rounder (Oilers bust), has spent the past four seasons in Europe and didn't exactly light it up in Sweden last season with 20 points in 42 games. He'd last about as long as Peter Mueller did last year at an NHL camp, but Schremp should be able to crack an AHL roster, I would hope. A late-breaking PTO that came totally out of left field was Kirill Kabanov, who just sort of showed up at New York Rangers camp. Was he actually invited or did that Russian comedian prank Kabanov the way he pranked Elton John?
https://twitter.com/stevezipay/status/644597884046983168
By my count, there were five high-profile European free-agent forward signings this off-season — Steve Moses (Nashville), Sergei Plotnikov (Pittsburgh), Derek Ryan (Carolina), Artemi Panarin (Chicago) and Joonas Donskoi (San Jose) — so who will boom and who will bust? Any surprise booms?
BENSCH: Panarin definitely is the biggest name of the bunch and has the most expectations to help replace the likes of Brandon Saad and Patrick Sharp in Chicago. Naturally I think he has the most expectations and hence the most potential to both boom and bust. I think it is highly likely that he will boom considering he will be playing in the top-six with guys like Toews, Hossa and maybe Kane. None of the others have the same high-level expectations, so I don't really see any of them being boom/bust, but I could see Donskoi making an impact in San Jose since he won't be asked to do too much behind that already lethal forward core. That said, with that limited role, Donskoi wouldn't likely be a boom but a reliable depth scorer.
Artemi Panarin impressing at #Blackhawks camp … http://t.co/504NMNZ3vg

— Brian Compton (@BComptonNHL) September 19, 2015
FISHER: Andrew clearly has his thinking cap on this week because he nailed it with Panarin. I traded up to draft him in a keeper league, so I certainly hope he booms, but he's a small guy coming into a much more physical league (not to mention the smaller ice surface), so that bust potential is certainly there. Ryan is an intriguing guy to me. There wasn't much fanfare around his signing, but he led the Swedish league in scoring with 60 points in 55 games (FYI, that was 40 more points than Schremp). Ryan is also reuniting with a familiar coach in Bill Peters. He was the leading scorer for Peters with the WHL's Spokane Chiefs for two straight seasons (2006-08), so expect Peters to give him every opportunity to succeed in the NHL. I don't see Ryan lighting it up like another former undrafted Chief in Tampa Bay's Tyler Johnson — they were teammates in Johnson's rookie WHL season (2007-08) — but I think Ryan could find a role on a Carolina team that struggled to score last season. The other three could go either way for sure in Moses, Plotnikov and Donskoi. Plotnikov could boom if he lands on Evgeni Malkin's wing and they develop chemistry. Moses has been lining up alongside Mike Ribeiro to start training camp after leading the KHL in scoring, and Andrew pretty much covered the bases on Donskoi. There is another Joonas out there that I've heard some chatter about as a potential "sleeper" — that being Boston's Joonas Kemppainen, a 27-year-old Finnish forward.
How successful will the North American Young Stars be at next year's World Cup? Semifinals? Final? Champions?
BENSCH: Honestly before Larry brought up this question, I had no idea what the heck this was about. This new World Cup is going to have all the typical countries from the Olympics but some random mash-up of 23-and-younger players from Canada and the U.S.? Whose brilliant idea was this? Why can't stud young players just play for their country like they would for the Olympics? This sounds like the stupidest thing I have ever heard in hockey. I mean what a matchup of North America vs. Canada? Umm, does that not sound stupidly redundant to anybody else? This whole idea of a World Cup is something I was never interested in and I'm only further disinterested now. Remember when Major League Baseball started that World Baseball Classic thing? Yeah, a few years later and nobody cares about that. Off the top of my head, I don't think it is even a thing anymore. I'm all for tweaking rules and making hockey better that way, but this is just silly. We already have the Olympics and the WJC, is that not enough?
@HabsWatch The whole thing is dumb.

— Number 31 (@Number31) September 9, 2015
FISHER: I take back that thinking-cap comment. Andrew must have been hibernating all summer because this has been big news ever since it was announced. Or maybe it's just big news north of the border where Canadians are more patriotic than Americans when it comes to hockey, but nothing else. Since Andrew got so rattled that he forgot to answer the actual question — how will the "Young Stars" fare? — I'll focus on that. Don't get me wrong, Andrew made some fair points in his rant and I can see where he's coming from, but he's kidding himself if he's claiming to be disinterested. He'll be glued to his television set (or online stream) just like the rest of us when the puck drops on the World Cup next September. I'm actually excited about the event as a whole, and especially about the Young Stars team. Maybe it's because I follow the Oilers closer than any other NHL team and the Young Stars will likely feature both Ryan Nugent-Hopkins and Connor McDavid down the middle. If that comes to fruition, as expected, I might even cheer for that team over Canada. Looking at the Young Stars' potential roster and also at the divisions, I realize that they are going to be in tough, but I'm making the bold prediction that they make the semifinals. That would mean beating either Russia or Sweden in round-robin play, which would obviously be an upset. I think Canada and the USA will advance out of the other division, so assuming Canada tops its division and the Young Stars place second behind either Russia or Sweden, then we would get to see that dream matchup Andrew mentioned in Canada vs. North America (Young Stars) in the semis. Unfortunately, that would be the end of the road for North America — Canada is just too powerful on paper — but it would be a great learning experience for all those budding stars. It seems I've overshot our 250-word limit here, so my apologies, but somebody had to answer the question . . . just kidding buddy, there's always next week!
What might GM Peter Chiarelli's Young Stars roster for World Cup of Hockey look like? http://t.co/IgE3RrdsCr pic.twitter.com/LarJgerbfp

— SI NHL (@SI_NHL) September 14, 2015
---
So who won this round of Facing Off? Feel free to weigh-in with your opinions in the comments below. We will be checking in periodically to both defend and expand on our initial answers. If you want to see us face-off over a topic, we're open to suggestions as well.
---
Larry Fisher is a sports reporter for The Daily Courier in Kelowna, British Columbia, Canada. Follow him on Twitter: @LarryFisher_KDC.
Andrew Bensch has been credentialed to cover the San Jose Sharks since 2010. He graduated with his BA in Broadcast Electronic Communication Arts in 2013 from San Francisco State University. Follow him on Twitter: @ViewFromBensch.