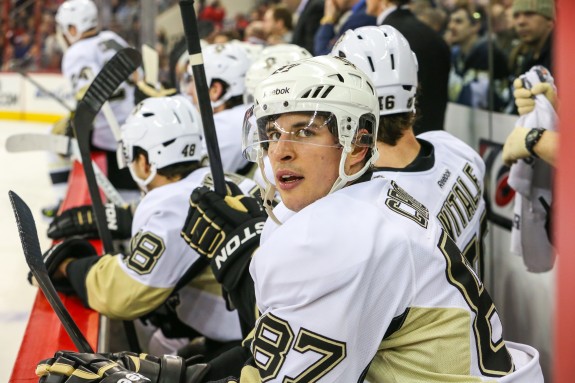 Believe it or not, one of the best way's to learn about the team you follow on a regular basis is to look to intelligent sources who don't follow the team on a regular basis.
They aren't influenced by local biases.  They simply look at the facts with an educated eye for the game of hockey.
Instead of unloading a dump truck of reasons for why I think Pittsburgh is off to a 3-0 start, I wanted to use this space to shed light on a few intelligent outsiders and their thoughts on the team.  I think you'll find that every one of them had valuable insight in their offseason guides which has gone relatively ignored by the Pittsburgh media — until now.
______________________________________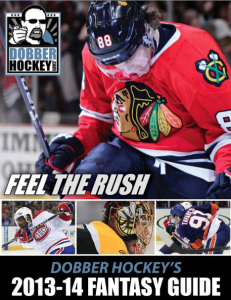 Whether you're a fantasy hockey addict or can't stand the thought of it, DobberHockey.com is a great source of hockey information.
I was paging through their guide this year and noticed an interesting analysis by Terry Campkin that attempted to quantify the impact of this year's division realignment.
In short, the NHL schedule is far more balanced this season (with every team hosting the other 29 teams in the league).  What caught my eye was how unbalanced the schedule was in prior years, as well as how the realignment might impact the production of certain teams and players.
Campkin predicted that Winnipeg could see more wins just by moving out of the offensively-stacked Eastern Conference:
Winnipeg faced the lowest scoring team in the league (Nashville) 0 times last season. This year they will see the Preds five times. Winnipeg faced Washington/Pittsburgh 8 out of 48 games last season(17%), but will only see them four times out of 82 this season (5%).
Campkin's analysis prompted me to look into the Penguins schedule. With less games against their former Atlantic Division rivals, the Penguins should benefit from the realignment.
The Penguins' schedule ranked 15th in terms of offensive potency last season — found by calculating the average goals per game of all opponents faced in the 48-game season. Based on the same scoring rates and ignoring the impact of offseason roster changes, the Penguins' 2013-14 schedule ranks 27th in offensive potency.
Despite an impressive 23-8 record, Marc-Andre Fleury was not amongst the NHL's top 15 goaltenders in save percentage (.916) or goals against average (2.39) last season.
So far, he's 3-0 with a 1.00 GAA this season.
Should Fleury thank his sports psychologist or the NHL schedule makers?
A deeper dive into the schedule reveals that Fleury was dealt an ideal opportunity to get off to a hot start.  Using Dirk Hoag's 'NHL Super Schedule' as a starting point, I found that not only do the Penguins never leave the Eastern time zone this month, but the combined winning percentage of their opponents in October is just 0.44 — by far the weakest month on the schedule.

In addition to average winning percentage of opponents, Goals/Game and Goals Against/Game were also calculated for Pittsburgh opponents based on last year's results.  Average Gap refers to the average number of days in between games in a given month.
March looks like a particularly daunting month.
Tough opponents, little rest, and a lot of travel.  Don't be surprised when the Penguins slip into a losing streak after the March 5 trade deadline.
Until then, enjoy Marc-Andre Fleury's Player of the Month honors in October and hope he can build up his confidence.
__________________________________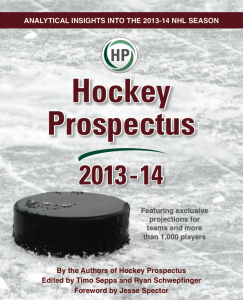 Another guide I check out every year is the Hockey Prospectus annual.  Editor Timo Seppa and his crew always uncover unique angles (usually more statistically-based) and this year's installment didn't disappoint.
Seppa tackled the Crosby vs. Malkin debate — one I intend to analyze in a few weeks — and pointed out a few basic facts that most NHL fans probably aren't aware of.
Malkin has more hardware, appearing in three All-Star Games to Crosby's one (yes, one!), with two Art Ross Trophies to Crosby's one, a Conn Smythe Trophy, and three end-of-season First- Team All-Star nods—Crosby has been a First-Team All-Star only once. They both have a Hart Trophy, but Crosby's was way back in Malkin's rookie season, 2006-07. There is certainly a great deal of empirical evidence that suggests the average fan, coach, and award committee voter should see the two as near equals.
Despite the trophy count, Seppa feels that Crosby is the superior player.
I agree.  Crosby plays an impressive two-way game, converts on a consistent basis, and makes his linemates better.
Most would assume that "making your linemates better" applies to on-ice play, but I think it goes further than that.  Crosby deserves credit for the effort he's put into helping Chris Kunitz and Pascal Dupuis develop into legitimate top-end players.
Both have shown — with Crosby out of the lineup — that they're capable of creating offense on their own.  Part of that is simply confidence, but part is development as a hockey player.  Dupuis has evolved from a one-dimensional speedster who only took slapshots from the blueline to a multi-dimensional force in any game situation.
Powerplay, penalty kill, even strength, odd man rush, defensive zone.
Dupuis can do it all.  And he'd be the first to admit that Sidney Crosby has played a big role in that development — on and off the ice.
__________________________________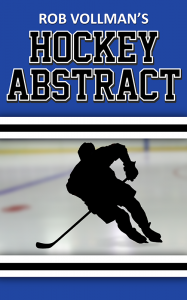 New to the Hockey Media scene this year is Rob Vollman's Hockey Abstract.
Vollman has been a fixture in the advanced hockey stat realm for many years (also at Hockey Prospectus), but this is his first annual guide that lays it all out there for fans of the game.
The result was an impressive piece of work. [For an in-depth review of the book, check out THW's review by Ross Bonander.]
The most interesting Penguins-focused piece in the book related to the Luck factor.
Vollman calculated that Pittsburgh was the second luckiest team last year (behind only Toronto) and actually the third luckiest team since 2007.  Certainly, the 48-game shortened schedule was a factor and opened the door for some crazy results.
The PDO stat drove Vollman's evaluation of luck:
On a team basis, you can get some indication whether or not a team is getting more bounces than usual by adding together their team shooting percentage and their save percentage. Together, this is called their PDO, which, contrary to popular belief, doesn't actually stand for anything.

In 2008, a groundbreaking analyst that went by the nickname, Vic Ferarri, was studying the regression to the mean of its two components and, based on the idea of a commenter on his work, added them together.
Over time, a team's good luck will regress to the mean (and vice versa for unlucky teams).
What's funny is that Pittsburgh's luck seemed to run out in a single playoff series.  They shot just 1.47 percent against Tuukka Rask in the Eastern Conference Finals.  If the Penguins had scored at the league playoff average of 9.21 percent in their series against Boston, they would have finished with 13 goals instead of 2.
If that had occurred, maybe we'd be talking about a different Stanley Cup Champion.
Vollman goes more in-depth in his guide, but the PDO stat is a good one to keep in mind throughout the season when you need a sanity check against a team's unexpected "hot start" or "cold streak".
Where do the Penguins stand this year?
Their team save percentage is slightly below average, but their shooting percentage is worse — ahead of only Winnipeg and St. Louis.
Translation: While the Penguins are 3-0 and handily beating (inferior) opponents, Lady Luck might be waiting patiently to open the offensive flood gates.
__________________________________