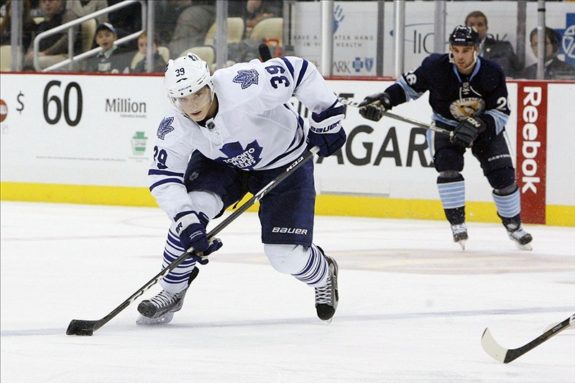 With the fantasy hockey season under way, managers are most likely looking to add some free agent gems before another manager gets to them. While some leagues might have a very notable player hit the waiver wire at some point during the fantasy hockey season, most managers cannot afford to bank on such a possibility. Even though a fantasy manager must always be on the lookout for additions to their respective free agent pools, some of the best transactions might be found in places where one might not readily search.
[Visit: Our partner DraftKings – for Daily NHL Fantasy Games]
Of course, star players speak for themselves, but for those that play in deeper leagues and have a very remote chance of encountering a star player on the waiver wire, scouring the less than 10% owned section might not be such a bad idea.
Here are ten players (in no particular order) that are under ten percent owned (in Yahoo! leagues), and could potentially have an impact on your fantasy roster:
10.) Steve Sullivan (Phoenix Coyotes – W) – Sullivan is only 9% owned in Yahoo! formats and his return to Phoenix's lineup might convince managers to put in a claim for him. Sullivan missed three games, but will resume his top line duties for the Coyotes alongside Antoine Vermette and Shane Doan. Even though three of Sullivan's four goals were scored on one night, he is still a first-line player that is worthy of an add, especially in deeper leagues.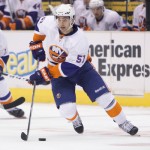 9.) Frans Nielsen (New York Islanders – C) – Nielsen, much like Sullivan, is also only owned by nine percent of managers in Yahoo! formats. While Nielsen's seven assists might not jump out at fantasy managers, he is centering New York's second line and could be a solid source for assists, face-offs won, and the occasional powerplay point. Jack Capuano might be doing some line shuffling for the Isles, but fantasy managers should expect Nielsen to maintain his respectable point totals as he will most likely be a constant on New York's second line.
8.) Brad Boyes (New York Islanders – C/W) – Boyes skated on New York's top line with John Tavares and Matt Moulson when the Isles practiced on Monday, so fantasy managers should definitely keep their eye on this situation. Boyes has recorded 6 points (2 Goals, 4 Assists) for the Islanders thus far and his numbers could certainly be maximized alongside Tavares and Moulson. The forward's recent efforts have obviously resulted in a promotion and fantasy managers should expect to see an uptick in Boyes' value if he stays on New York's top line. Since Boyes is only 8% owned and will be skating with Tavares and Moulson, fantasy managers should definitely monitor this situation at the very least.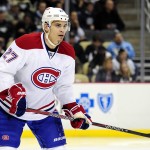 7.) Rene Bourque (Montreal Canadiens – W) – It seems as though the Montreal Canadiens might just be the winners of last year's Bourque-Cammalleri deal. So far, Bourque has five points (3 Goals, 2 Assists) for the Canadiens and is skating on the team's second line. Not only is Bourque putting up the points for the Canadiens, he is also receiving an ample amount of powerplay time and putting up a fair amount of shots on goal. Seeing as how Bourque is only 7% owned in Yahoo! formats, fantasy managers should snag the winger while he is still available.
6.) Peter Mueller (Florida Panthers – C) – A healthy Peter Mueller will always be a good option in a number of fantasy formats. Mueller is currently centering the Panthers' second line and has five points (4 Goals, 1 Assist) in eight games played. Mueller's talent level shouldn't be questioned as the forward has been a solid producer when healthy, so fantasy managers should absolutely check their league for Mueller's availability as he is only 7% owned in Yahoo! formats.
5.) Jamie McGinn (Colorado Avalanche – W) – Gabriel Landeskog's injury has given Jamie McGinn some time to shine on the Avs' top line. Over the last three games, McGinn has recorded five points (1 Goal, 4 Assists) while playing alongside Matt Duchene and P.A Parenteau. McGinn is only 8% owned in Yahoo! leagues and he could provide fantasy managers with a steady source of points, shots on goal, and even hits as the winger isn't shy when it comes to physical play. With Gabriel Landeskog being out indefinitely, fantasy managers should certainly keep track of McGinn's progress on Colorado's top line.
4.) Martin Hanzal (Phoenix Coyotes – C) – Hanzal has been on quite a hot streak for the Coyotes as he is centering Phoenix's second line. In six games played this season, Hanzal has recorded six points (4 Goals, 2 Assists) and should be an option that is considered by managers in most fantasy formats. As long as Hanzal (6% owned in Yahoo! formats) stays healthy, he should be a steady contributor for the Yotes and for fantasy managers that take a flier on him.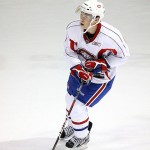 3.) Brendan Gallagher (Montreal Canadiens – W) – Brendan Gallagher has certainly been a pleasant surprise for the Montreal Canadiens thus far. The forward has five points (3 Goals, 2 Assists) so far this season and could contribute in the points and hits department for fantasy managers. While Gallagher might be a bit further on Montreal's depth chart, the young forward has certainly impressed with his physical and offensive play early on in the season. Fantasy managers should certainly keep a close eye on the forward as he is only 5% owned in Yahoo! formats and could have an impact on fantasy lineups, especially those in deeper leagues.
2.) Sergei Kostitsyn (Nashville Predators – W) – Sergei Kostitsyn might not have had the best start to the 2012-2013 NHL season, but he should see some sort of resurgence in the coming match-ups. Kostitsyn (7% owned in Yahoo! leagues) scored his first goal of the season during his last contest and he is still skating on Nashville's first line. Seeing as how the Predators have had some early season offensive woes, fantasy managers should expect Kostitsyn to get going sometime soon.
1.) Matt Frattin (Toronto Maple Leafs – W) – Frattin has certainly done the most with his time after being recalled from the AHL. In only six games played for the Maple Leafs, Frattin has managed to record seven points (5 Goals, 2 Assists) during that span. Since Frattin is only 10% owned in Yahoo! formats, fantasy managers should certainly keep a close eye on the winger to see if he can sustain a respectable offensive streak.
** If anyone has suggestions, feel free to leave a comment! I will try to keep a rotating list of sparsely owned fantasy players that could potentially have an impact as the season rolls along.
In his third year with The Hockey Writers, Toli covers all things related to the New York Islanders. Focusing on the Islanders, the NHL Draft & draft-eligible prospect goalies, and hockey history, Toli can be contacted on Facebook by searching/messaging Toli Metter and on twitter by searching @ToliMetterTHW.