The Calgary Flames have very few women in their management ranks and those they have are in traditional female roles. This puts the Flames off-side, not only when compared to what other professional sports teams and the NHL itself are doing to promote women in hockey, but also with the place of women in the modern workforce. Ethics aside, this situation is bad for business.
Women are an important market for NHL hockey. According to Nielsen Media Research figures, women make up over 30% of the NHL's television audience. The NHL itself estimates that 40% of its fans are women.
The importance of the female market will only grow in the future. Statistics from USA Hockey show that the growth in US women's hockey registrations is nearly 6.5 times higher than that for men. Registration in boys' hockey in the country is growing at a rate of 3.7% per year, while for girls is surging by a whopping 8.6% annually. Similar numbers are likely across Canada.
So, what should the Flames be doing to deepen and broaden their connection with their female fans? A good start would be taking a listen to Aretha Franklin's feminist anthem 'Respect' on their office sound system. Turn the sound up. Then, go ahead and appoint a few talented females to the Flames' senior operational and management ranks, so that women can see themselves in the organization. There are plenty of women to choose from.
Progressive businesses know that to succeed they must show they understand and respect the changing demographics and norms of their customer base, and that includes the empowerment of women. Unfortunately, the Flames are earning a failing grade on that count with only eight of 72 positions in their Executive and Operations branches occupied by women.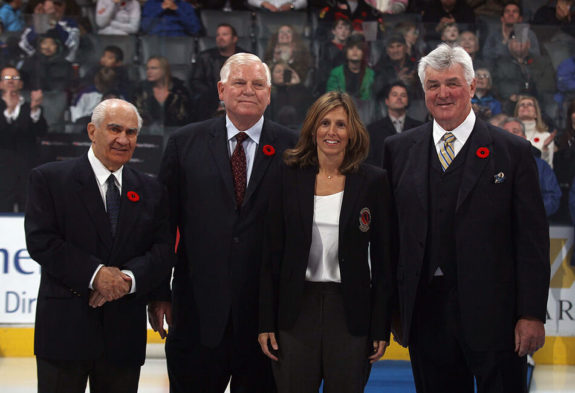 Flames owner Murray Edwards and general manager Brad Treliving can take some comfort in that the Flames are not much worse than the rest of the league when it comes to placing qualified women in senior positions. The Athletic reported that 96% of hockey operations jobs in the NHL are held by men. (from Measuring gender diversity in hockey operations departments throughout the NHL,' The Athletic, 11/05/2019)
Bettman Shoots For Gender Equity in NHL
What should keep both Flames and NHL leadership up at night is that when it comes to putting women in high places, they are far behind teams in other sports leagues.
In May, the NFL amended its Rooney Rule to specifically expand requirements for hiring on and off-field personnel including head coaches, coordinators, and front office positions to include more women. MLB adopted a Diversity Pipeline Program to "identify, develop and grow the pool of qualified minority and female candidates for on-field and baseball operations positions throughout the industry."
The benefits of placing qualified women in senior management and operational roles should not have escaped the Flames' notice when earlier this month the MLB's Miami Marlins appointed Kim Ng – an American-born woman of Chinese descent, as the league's first female general manager. Kim landed the job because she was exceedingly well-qualified, but there is no denying that the Marlins wanted to send a powerful signal to their growing female fan base that women are an important part of the Marlins' community. 
NHL Commissioner Gary Bettman is emphasizing the need for diversity in hockey, and to back up his words, he hired two women into leadership roles reporting directly to him. Kim Davis serves as the league's Executive Vice President, Social Impact, Growth Initiatives, and Legislative Affairs. Heidi Browning has taken up the post of Chief Marketing Officer.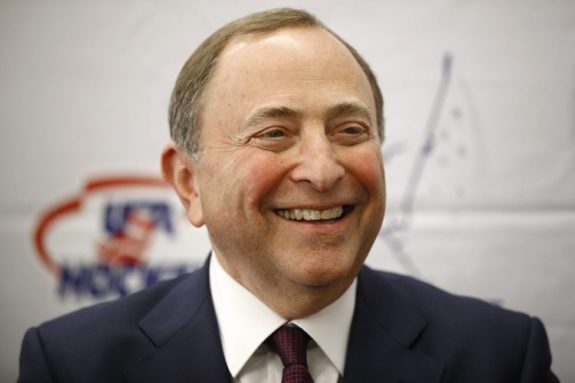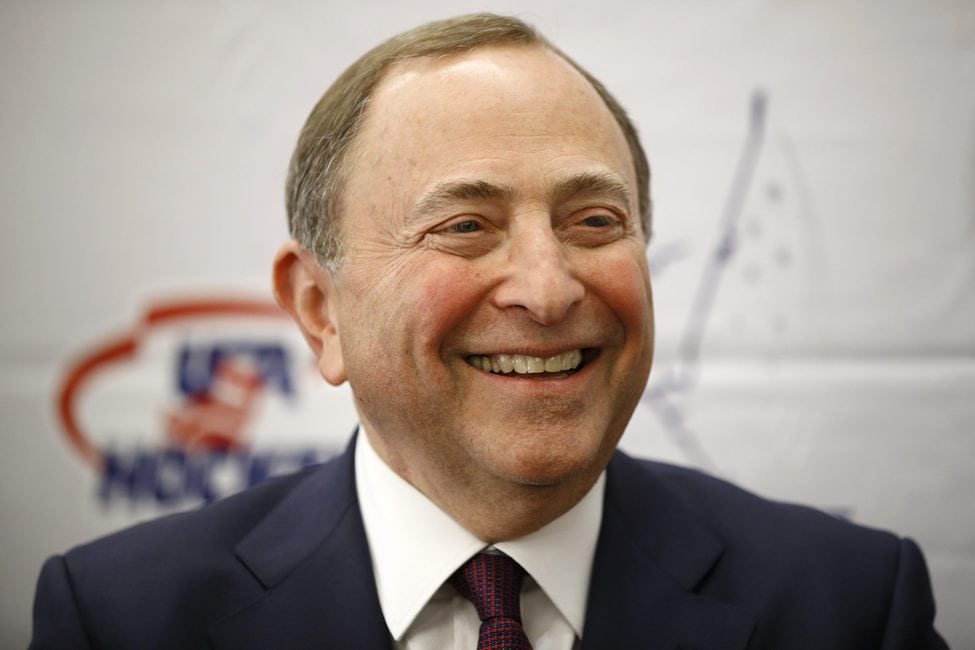 League-level initiatives on diversity will soon filter down to the franchise level. The Flames should lead and not wait until they face pressure to address gender equality in their organization. That will be embarrassing and too late. (from 'Female hockey players rally to draw attention to gender inequality in sport,' Calgary Herald, 01/05/2020)
So Few Women in Senior NHL Roles
There are strikingly few women working in the NHL. Out of hundreds of hockey operations jobs across the 31 teams in the league, I could only find seven occupied by women. Yes. You read that right. Seven. 
The best-known woman in a senior operational role is Hayley Wickenheiser, who was appointed in 2018 as Assistant Director of Player Development with the Toronto Maple Leafs. Maple Leafs' GM Kyle Dubas is quick to point out that Wickenheiser was chosen for the role because she was the best candidate "given her expertise in hockey and being an elite player at every level". That is certainly true, but there are plenty of elite women hockey players with similar expertise and experience, so why aren't there more working with other teams?
The Leafs have engaged other women in operational roles, including figure skating World Champion Barbara Underhill as a power skating coach and Noelle Needham as an Amateur Scout.  
The Flames can't equal the Maple Leafs when it comes to putting qualified women in operational roles, but to their credit, they — alongside the Maple Leafs and the Colorado Avalanche — are among the few teams who have hired female skating coaches. Dawn Braid works for the team as a part-time consultant after having worked as a full-time skating coach with the Arizona Coyotes in 2016 and 2017.  
The Seattle Kraken, set to enter the NHL in the 2021-22 season, have hired Alexandra Mandrycky into the position of Director of Hockey Strategy and Research. The team also hired American Olympian and Hockey Hall of Fame member Cammi Granato as a pro scout. 
Calgary Flames of the Future
To attract the female fans of the future, the Flames will need to ensure that little girls enrolled in minor hockey in Alberta see women in senior leadership roles in team operations and management. They should be able to see that it is possible to follow in the steps of Wickenheiser.  
The Flames should realize that it could be their current female fans who are driving their daughters to the rink for early morning hockey practices on frigid Saturday mornings. It would be just as easy for them to steer their daughters into playing basketball, soccer, and other sports regarded as "cool" by so many youngsters. If that happens, these girls are lost to the Flames as future fans. Women and their daughters need to be able to see their reflection in the Flames.
Kim Davis, interviewed for a March 12, 2019, article by Sameer Rao published in The Guardian, observed that "The first 100 years of this league was really about the change from it being perceived as a sport of toothless fighters to one of speed, skill and technology. The next 100 years, I believe, will be defined by how our sport creates a more welcoming environment and opens its doors to new audiences."
When asked about the prospects for a woman to become a coach or a general manager in the NHL, Davis has been quoted as saying, "This is not only conceivable, but it is possible in a short time-frame."
The Flames have an opportunity to be the first to make that happen.
---
---