Heading into this years trade deadline, many were unsure as to what Brad Treliving and the Calgary Flames were going to do. Entering the season, this was a roster that many had considered to be a Stanley Cup contender, but several top players underperforming saw them on the outside looking in when it came to the playoff picture on deadline day. This had many believing the Flames could be sellers, with a number of names being thrown out as potential candidates to be moved.
Related: Hurricanes Mailbag: Trade Deadline, Playoff Runs, & More
Ultimately, no selling happened, as the Flames made just one NHL deal, bringing in Nick Ritchie and Troy Stecher from the Arizona Coyotes. It appears that Treliving wasn't set to give up on the season, which may still prove to have been the right call given that they all of a sudden find themselves just four points shy of the Winnipeg Jets for a wild card spot. That said, he did have interest, with one particular team showing interest in arguably his teams best all-around player.
Hurricanes Inquired About Lindholm
During the 2018 offseason, the Flames and Carolina Hurricanes completed a blockbuster trade, with Dougie Hamilton, Micheal Ferland and then prospect Adam Fox (yes, that Adam Fox) heading south in exchange for Elias Lindholm and Noah Hanifin. While some were skeptical at the time, you'd be hard pressed to find a Flames fan that doesn't like the deal now, as Hanifin has become a steady presence on the back end while Lindholm is arguably the games most underrated two way centerman.
While Lindholm is certainly a star caliber player now, however, he was viewed by many as a disappointment at the time of the trade. After being selected fifth overall in the 2013 draft, he managed just 64 goals and 188 points in 374 games with the Hurricanes before the trade was made. Since then, his career has drastically changed.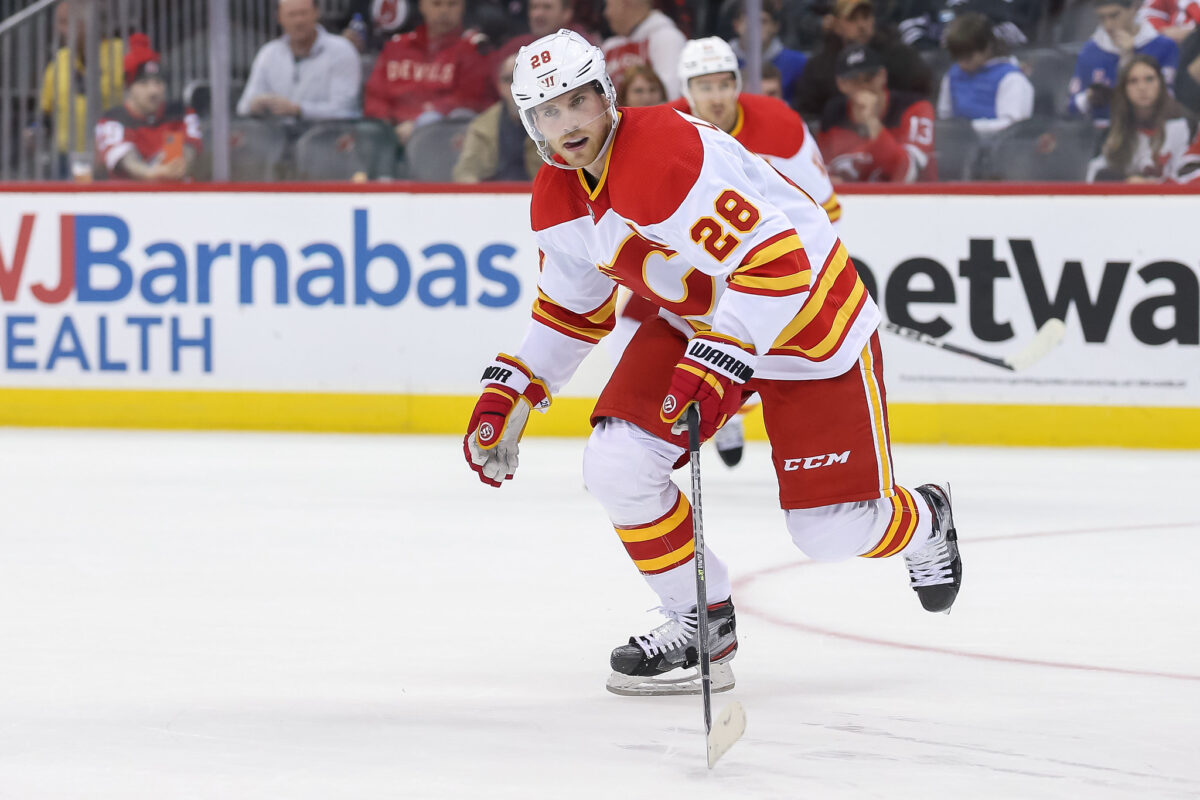 In his first season with the Flames, Lindholm popped off, scoring 27 goals and 78 points. He hasn't looked back since, as he has continued to hover around the point per game mark, while having also notched a career high in goals a season ago with 42. On top of that, he is extremely reliable defensively, and has a contract with a cap hit of just $4.85 million that expires after the 2023-24 season.
While still underrated by the masses, teams and general managers around the league have come to realize just how special of a player Lindholm is. In fact, one of those teams happens to be his former in the Hurricanes, who, according to Elliotte Friedman, were looking to bring him back prior to this years trade deadline.
---
Latest News & Highlights
---
"The Athletic's Michael Russo confirmed what had been suspected: that Carolina made an inquiry to Calgary about Elias Lindholm," Friedman penned in his latest 32 Thoughts column. "There's almost zero chance the Flames would have considered it now – too soon and still coming to grips with this season. But they've got six interesting players with one year remaining on their current contracts, so the calendar dictates this will be a direction-defining summer. All of a sudden, they are four points back of Winnipeg."
Hurricanes Interest Makes Plenty of Sense
While many teams in the Eastern Conference made moves to help establish themselves as Stanley Cup contenders leading up to the deadline, the Hurricanes remained relatively quiet, adding only Jesse Puljujarvi from the Edmonton Oilers as well as Shayne Gostisbehere from the Coyotes. This report makes it clear, however, that they were looking to make a bigger splash, but were unable to make one happen.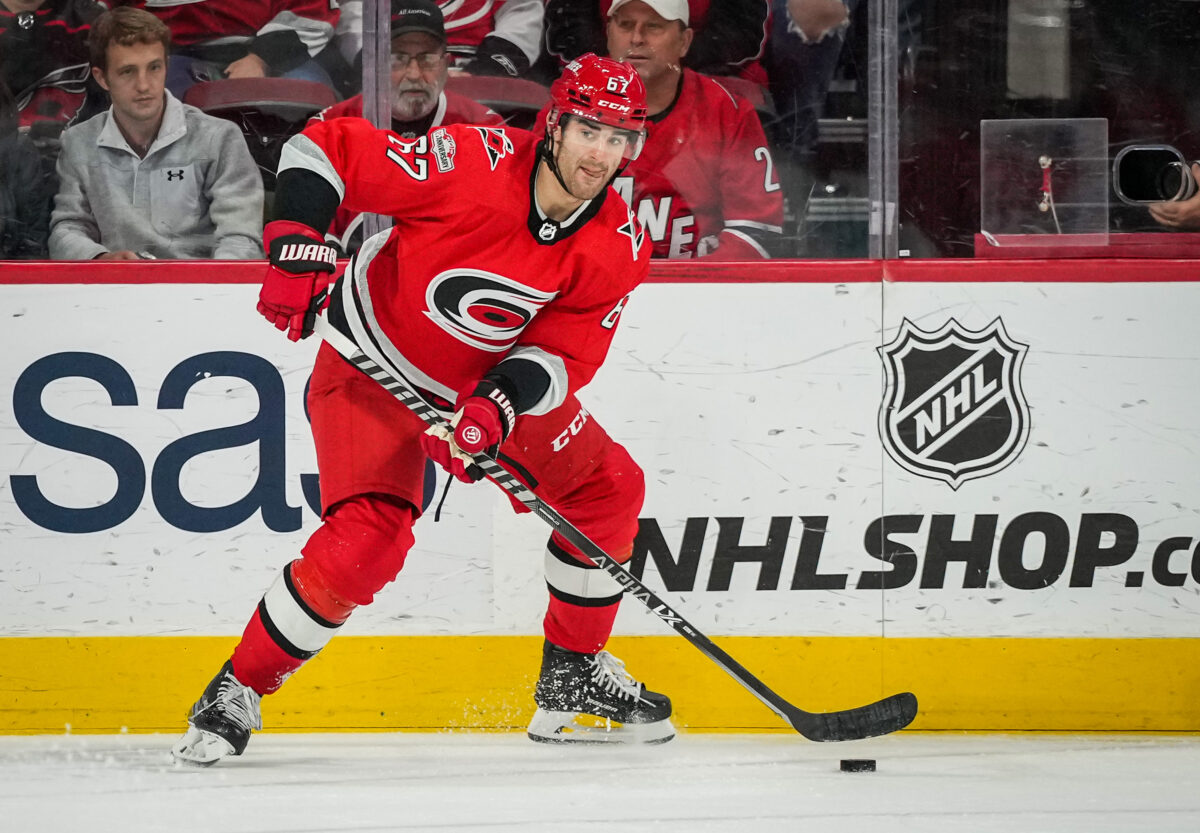 For a number of seasons now, this Hurricanes team has been one that is amongst the best in the league, but seems to be one true star player away from going the distance. They looked to fix that this summer when they acquired Max Pacioretty from the Vegas Golden Knights, only to have the veteran goal scorer suffer not one but two Achilles tendon tears. That injury reinforced their need of adding a top end offensive producer, and while they weren't able to do so, they appeared to have tried.
Lindholm Deal Could Be Entertained in Summer
While there are several factors that will come in to play, there is a chance that this deal could be repursued in the offseason. With the Flames disappointing 2022-23 campaign to this point, it is possible they look to sell some of their assets entering the final year of their contract, including Lindholm. By no means is it a guarantee that Treliving will look to do this, but if he did, he should have no issue bringing back a serious haul for the 28-year-old. If he is indeed put on the market, expect the Canes to show interest once again.
---
---