After missing all of last season due to an ACL injury, Calgary Flames top prospect defenseman Juuso Valimaki has found himself a temporary new home. (from 'Flames top prospect Valimaki loaned to Finnish club,' Calgary Sun, 09/30/20) The Flames have loaned Valimaki to the Tampereen Ilves in Finland's Liiga until the drop of the puck for the 2020-21 NHL campaign.
Related: Flames' 5 Most Productive Defensemen of All-Time
His last game in a Flames uniform was all the way back in April of 2019 when Flames fans were only shown a glimpse of the young blueliner's potential. This opportunity for Valimaki to play in his home country will have a tremendous upside for not just Valimaki, but also for the Flames, and the Tampereen Ilves.
The Injury And Recovery
Valimaki's injury completely blindsided everyone. The team's 16th overall draft pick in 2017 was simply prepping himself physically and mentally for the upcoming 2019-20 season, but after sustaining a torn anterior cruciate ligament (ACL) in his right knee while training in his hometown, there simply was no "speedy recovery." Looking back on it now, the impact he may have had on the regular season and playoffs could have been game-changing.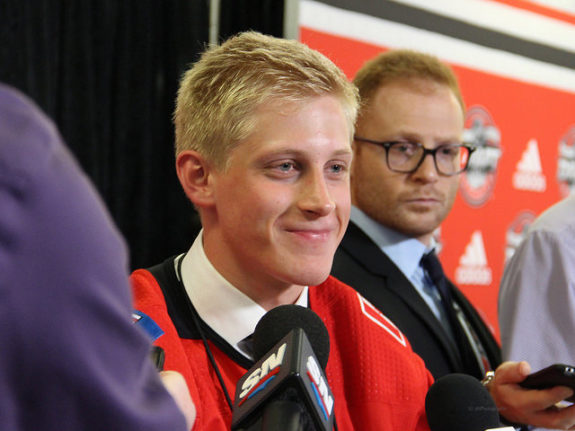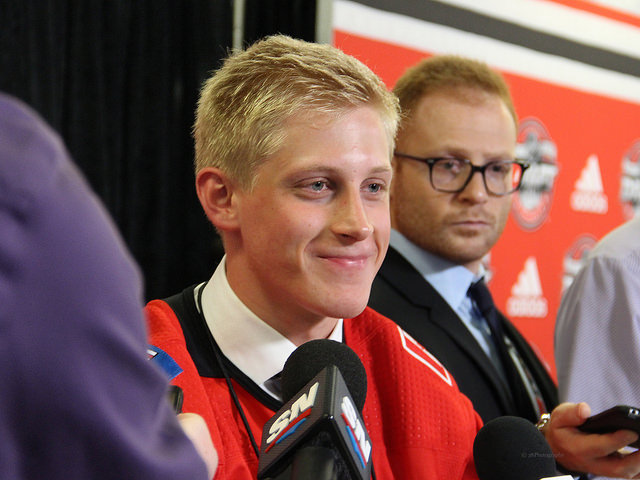 After receiving a successful operation on his right knee in late August of 2019, Valimaki had a very extensive recovery ahead. Now that he is healed, he will continue playing in his home country of Finland until the NHL solidifies its start date for next season.
How Will Playing in Finland Be Beneficial?
This move to keep Valimaki just a stone's throw away from his hometown of Nokia, Finland was absolutely world-class by the Flames organization. Say what you will about him playing in a different league setting, but I think in this case, it only brings positives as long as he stays healthy. Playing in a place of familiarity can reignite a player, no matter how long they stay.
This extra ice time and playing in an actual game setting while many others in the NHL are waiting is critical in order to get him back to where he needs to be. This will allow Valimaki to further develop his playing skills and shake off the rust while he patiently waited for the green light. He already has 1 goal and 5 assists in 6 games in his new threads, and he'll look to continue that rapid point per game pace.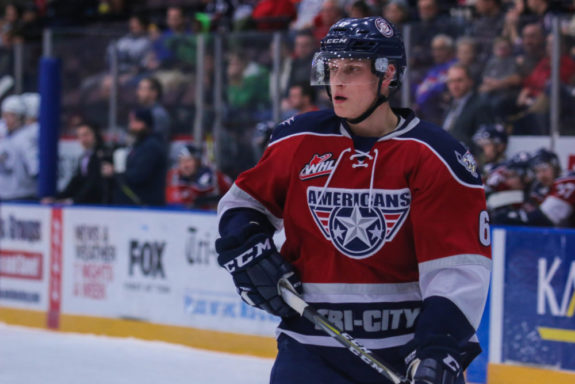 Not only is the move to loan Valimaki to Finland one that will see him develop his skills and tune up his game, but you've got to think about how this move helps the Flames, too. When he returns to the NHL with the rest of his teammates, he'll already have that dialed in mindset, and that is something the Flames have got to be feeling confident about.
Next Season Expectations In Calgary
Obviously, Valimaki will be entering camp in shape and hungry to prove to the Flames' brass that he is meant to play with the big club. Some big decisions will have to be made on defense as far as pairings, and who will be sent down to start the season. As far as I'm concerned, Valimaki should be paired with a veteran to start the season in Calgary.
Related: Top 10 Russians in the NHL Today
Playing with a guy like Chris Tanev could very well be the answer. Tanev played alongside Canucks rookie sensation Quinn Hughes last season, where the two combined for 73 points. Slotting Valimaki with Tanev could make the most sense, as it brings both youthful energy and veteran mentorship. Regardless of who or where he plays with next season, Valimaki will be primed and ready as long as he stays healthy.
---
---