Before the NHL trade deadline, the Florida Panthers made one of the most incredible deals to improve their franchise. The Cats sent goaltending prospect Jacob Markstrom and Shawn Matthias to the Vancouver Canucks for star-studded goalie Roberto Luongo and Steven Anthony. Many are wondering if the Canucks could have gotten more, but the fact remains that the Panthers pulled the trigger on a deal that will change their organization for years to come.
Luongo is currently signed through the 2021 season and becomes an unrestricted free agent in 2022. More interestingly, he has a consistent cap hit of$4, 533, 333 during that span, with the Canucks picking up 15% of his salary for the remainder of his contract.  After making this trade, the Panthers elected to send Tim Thomas to the Dallas Stars, which only solidifies Luongo's position as the undisputed number one goalie.
Now that the long-term goalie situation has been solved, where else do the Panthers need help?
Current Problems
Forwards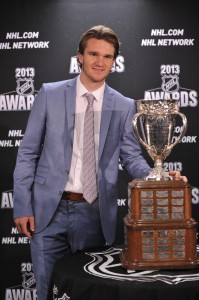 One of the biggest problems for the Panthers this season was production up front. Tim Thomas did a more than a respectable job in preventing goals but had no help in producing them. Tomas Fleischmann and Jonathan Huberdeau have not lived up to their expectations this year, combining for just 14 goals this season. Brad Boyes, who recently re-signed, leads the team with just 17 goals, and has just three other players joining him in the double-digits.
The Panthers are banking heavily on their young forwards like Aleksander Barkov, Jonathan Huberdeau, Nick Bjugstad and Drew Shore. But what happens when they either do not perform or get injured? It is extremely tough to replace any of these guys and losing playing time only hinders their development. Furthermore, with very little insurance policies at forward, the production falls on players like Brad Boyes, Scottie Upshall, Sean Bergenheim and Tomas Kopecky.
Going through the list of forwards, is there really anyone who stands out as a consistent producer who can help win games? Sadly, there is not. Most of the veterans on the Panthers' roster are two-way players or role players. Boyes is a solid goal scorer but needs an elite level center to help him get to the next level. Without the Panthers' young players reaching their peak, it is extremely difficult to put all the production on these veterans, as they too need help up front.
The Panthers have quite a few studs in the making but need help up front right now. Using the upcoming free agency period to land high-end talent at forward should be a huge priority going into next season. There is no way to guarantee the success of their prospects and getting some much needed insurance is a necessity moving forward.
Defense
More so than the forwards, the Panthers' blueline is extremely weak in terms of production. With just three plus players and only one being a defenseman, there are clear issues at both ends of the ice as well.
The biggest concern right now for Florida is their young defensemen who have been given the time but not performed. Erik Gudbranson and Dmitry Kulikov are a combined minus-21 and have produced a total of 20 points this season. This is unacceptable for two players who were drafted in the first round and have been given every opportunity to succeed. Dylan Olsen is one of the few bright spots in terms of youthful players on the blueline, as he continues to develop and has had a nice rookie season thus far. Nevertheless, Gudbranson and Kulikov are the more experienced and talented players, which makes their lack of production an even bigger red flag.
The Panthers also have a few veterans on the blueline but have not received ample production from them either. Ed Jovanovski has had injury problems while players like Mike Mottau, Matt Gilroy, Krys Barch and Ryan Whitney are just not enough to cut it in the NHL. They are aging players and are losing their footing with every passing season. There needs to be some major improvements on the blueline and replacing some of these players may be necessary.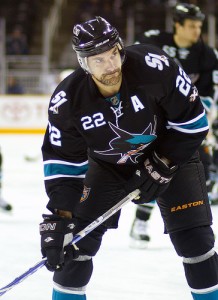 A free agent like Dan Boyle could completely change this team around. He can still eat big minutes and produces very effectively on the powerplay. He's an offensive-minded defenseman who can bring so much to the table for a team like Florida. From leadership to defensive responsibilities, Boyle may be the perfect player to improve the Cats' blueline. He wants a long-term deal and the Panthers have nothing to lose with bringing such a talented player to their team. He will bring instant leadership, responsibility on defense and a star-studded face the Panthers always need.
Even with the Luongo contract, the Panthers have a significant amount of cap space going into next season. It would be ideal to hit this free agency period as big spenders and bring in some much needed help from across the league.
Looking to the Future
The Panthers are likely to finish in the bottom five and will once again benefit from a top five pick at the entry draft. With the amount of young players already trying to find their footing in the NHL, they can use this pick to either trade for current assets or find a player who can be given significant time to develop elsewhere. There is simply no more space on this roster for young players. 
As mentioned, this upcoming free agency period and draft should be used to find talent to help the team immediately. Finding future talent is something the Florida Panthers do not need, and is something the Edmonton Oilers are clearly struggling with.
Drafting Aleksander Barkov last season was a great step in the right direction, but Barkov and Huberdeau will not be able to carry this team by themselves. There are other young players who can help the team produce, but to be successfully in the NHL today, you need top six forwards who can consistently put up points against the very best teams in the league. Most powerhouse teams across the league have ample talent in their top two units, which is directly correlated to the success of the team. The Panthers have talented prospects across the board, but the time has come to find proven players to help these youngsters find success in the NHL.