Since July 1, there have been over 100 contracts handed out with a total value approaching $500 million. Given the age of most players when they reach unrestricted free agency, a large portion of these deals will be bad for the team by the end. This article is about them. The deals that never should have been signed and have the potential to be bad for the team in the upcoming season and over the life of the contract.
There are two conditions I used to determine which signings are the least valuable: One is using cost-per-point as an evaluation by taking a player's new cap hit and dividing it by his point total from last season and the other is the impact a player will have on his new team. For this, I am returning to my article that determined how many goals equal a win for each team.
Only free agents who changed teams this offseason are included, not those who re-signed, and instead of using a player's goals, I used the number of goals he created, a stat accessible on Hockey-Reference. With those housekeeping items out of the way, let's move to the list.
Note: All salary information can be found on The Hockey Writers' salary cap information page.
Related: 5 Most Valuable Free Agent Signings…So Far
Carter Rowney, Anaheim Ducks
Although he is 29, former Pittsburgh Penguins center Carter Rowney joins the Anaheim Ducks after agreeing to a three-year, $3.4 million contract. He played an important defensive role in the Penguins' 2017 Stanley Cup run and took some of the most difficult faceoffs. Last season, however, he was unable to maintain his playoff production nor the success he had during the 2016-17 regular season.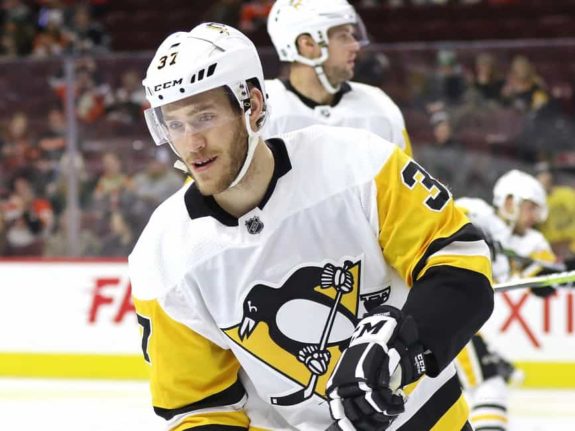 In 44 games in 2017-18, he had two goals, including one shorthanded, and five points, and won 52.9 percent of faceoffs while taking 48.6 percent of his five-on-five draws in the defensive zone. Starting in the defensive zone led to poor metrics for Rowney and the Penguins controlled just 25.9 percent of five-on-five goals with him on the ice. The majority of his stats, totals and rates, regressed from the 2016-17 season.
His average time on ice dropped from 10 minutes and 58 seconds to nine minutes and 21 seconds. In less playing time, his five-on-five goals and points per-60 dropped by at least half and his shots per-60 decreased more than 25 percent. Meanwhile, his five-on-five giveaways per-60 increased from .90 to .99 and his takeaways per-60 decreased from 2.03 to .79. While his five-on-five and total ice times dropped, his shorthanded ice time increased by over a minute per game, a factor that impacted his stats in all situations except five-on-five.
Rowney may be a quality penalty-killer but he doesn't bring much offensively or at even strength. His new $1,333,333 cap hit and his five points from 2017-18 equal a $266,667 cost-per-point, which would have tied him with defenseman Niklas Hjalmarsson. Rowney is a fine fourth-liner who plays a specific role but those players can be signed for the league minimum or are in the minors and don't need to be signed to a multi-year deal.
Jack Johnson, Pittsburgh Penguins
Needing help on the blue line, the Penguins signed 31-year-old, and friend of Sidney Crosby, Jack Johnson to a five-year, $16.25 million deal that carries a $3.25 million cap hit. Once a 12-goal, 40-point player, his offensive game has regressed in recent seasons and he accumulated three goals and 11 points in 77 games last season.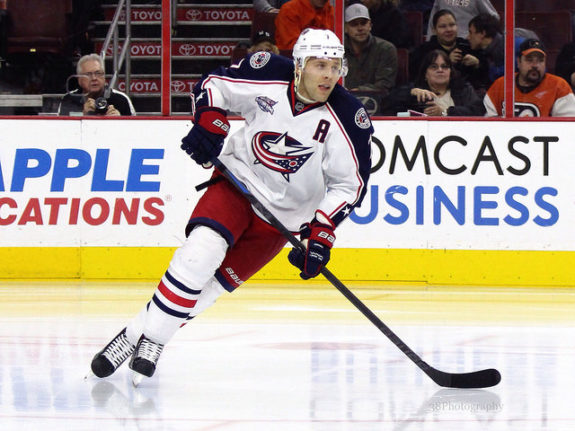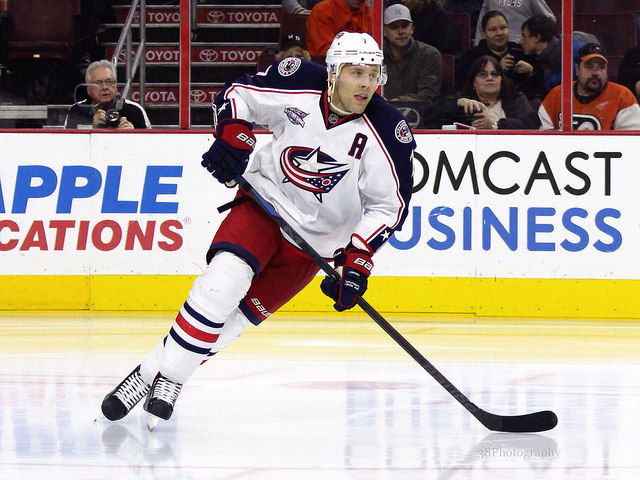 Both totals tied a career-low from early in his career and he would have had a $295,455 cost-per-point last season based on his new cap hit. He also wouldn't have contributed to any Penguins wins last season based on the four goals he created. His 19 minutes and 33 seconds of average ice time were a career-low and the first time he averaged less than 20 minutes per game.
At five-on-five, he was mostly paired with David Savard while playing for the Columbus Blue Jackets last season. Together, Johnson negatively impacted Savard in that all of the latter's metrics jumped significantly when he played with a partner other than Johnson. That mostly the case in 2016-17 also, when they were a consistent pair.
At his age, Johnson he's not making the Penguins any younger on defense, a unit that has one player 25 or younger. He also isn't a puck-mover anymore and will likely be insulated on their third pair in the upcoming season. His $3.25 million cap hit may be cheap but the contract runs through his age-36 season, well after his prime. Considering he isn't producing offensively anymore, he is likely to further regress moving forward.
Antoine Roussel, Vancouver Canucks
Winger Antoine Roussel was one of the most surprising signings early in free agency. The Vancouver Canucks signed a player who has never reached the 15-goal or 30-point plateau to a four-year, $12 million deal. In 73 games with the Dallas Stars last season, he scored a career-low five goals and his 17 points were the second-lowest total of his career. He also averaged 12 minutes and 26 seconds per game, over a three minute drop from his 2016-17 average.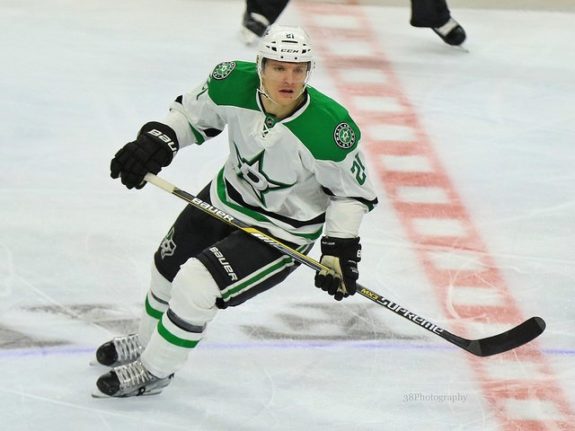 At five-on-five, he had positive metrics but created little offense with his second-worst shots and individual high danger scoring chances per-60. He also set career lows in five-on-five goals, points, and takeaways per-60. Like Rowney, Roussel is a fine role player but he wasn't used in shorthanded situations as often as Rowney was.
Taking on a $3 million cap hit for a bottom-six role player is a risk, especially one whose six goals created would have added a single win to the Canucks' total last season. They are also likely to overpay for production given the $176,471 cost-per-point his new cap hit translates to.
*All stats came from Hockey-Reference, Natural Stat Trick, and Corsica