There are several common names found on any list of NHL agitators over the past five seasons. The likes of Brad Marchand, Antoine Roussel, Nazem Kadri, Corey Perry, and Radko Gudas come easily to mind. Specific to the Montreal Canadiens, Andrew Shaw seems to proudly wave the instigator banner. One other Habs player consistently appears on these lists as well, Brendan Gallagher. Here's one example of Gallagher being listed as an NHL agitator.
The feisty forward has earned a place in the hearts of Montreal fans and the heads of players around the league as a force to be reckoned with, but does he deserve a spot on any list of the NHL's most notorious pests?
What Defines an NHL Pest?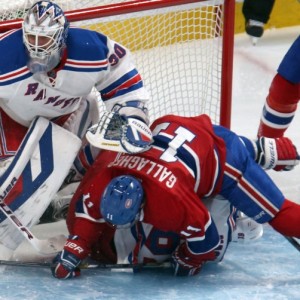 Most members of the pest club or rat pack tend to have that quality everyone simply doesn't like. It's that one characteristic their fans have to look past in order to cheer for and defend them. Corey Perry, for instance, is incredibly talented but has a temper which sometimes costs his team in the form of untimely selfish penalties. Brad Marchand has possibly the best wrist shot in the league and can play with anyone in any situation, but he goes out of his way to do senselessly dangerous things that have nothing to do with helping his teammates. With every pest, there's always a "but". Fans have to root for them in spite of something.
With Brendan Gallagher, there's nothing in his game to eliminate. He's hard to play against for the right reasons. He never stops working. He never stops skating. He never gives up positioning without a battle whether it be in the front of the net or in the corners. Like the well-known pests of past and present he can make you pay on the scoresheet and is generally a valuable and productive member his team. Unlike the true pests though, he doesn't even remotely cross the line in comparison. He's never been suspended, and the only thing he was ever under scrutiny for was making comments regarding NHL refereeing, not for on ice antics.
Playing Over the Edge
By nature of their role, pests are constantly pushing the boundaries when it comes to legal and not so legal actions.
Perry was suspended for four games in 2013 for interference. Antoine Roussel was suspended for two games in 2014 for cross checking and fined that same year for a sucker punch. Radko Gudas has been suspended for a combined nine games over two suspensions. Brad Marchand has had more hearings with the Department of Player Safety than some pests have career games played. He's been suspended multiple times over his career.
Gallagher hasn't even had an on-ice incident worthy of serious closer inspection. The most popular example used to demonstrate Gallagher's pest-worthy actions is this trip on big Boston defenceman Zdeno Chara from the 2014 post season.
It's a far cry from a check to the head, a slew foot, a spear, or any other annoyingly illegal play a true pest might use. Brendan Gallagher doesn't allow himself to get caught up in those traps. He plays with a control that's more infuriating than having to worry about a dirty shot because there's no known way to get him off his game. He has no apparent breaking point. This is the ultimate quality that puts him in the same category as great historical battlers like Johan Franzen and Ryan Smyth and separates him from the pests and the rats.
He was recently a topic of discussion after sliding into New York Rangers netminder Henrik Lundqvist, but he was sliding on his knees uncontrollably at the time and he didn't go looking for it.
[irp]
MVP: Most Valuable Pest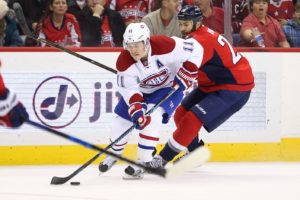 Above all else, the top thing Brendan Gallagher has over any true pest is his level of value. It would be very possible to win a championship with a team whose forward roster consisted completely of Brendan Gallaghers. I don't think the same can be said for anyone else on these lists.  He's the heart of the Montreal Canadiens and, with the exception of having to score against Carey Price, the only consistent reason teams dread playing them.
Keep him off these pest lists. With all due respect, he's not worthy.