Hey everyone,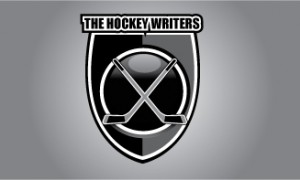 I would like to begin the blog by thanking Bruce Hollingdrake for giving me this opportunity to be a part of THW. As a new Habs correspondent, I'm really excited to reach out to a new audience of Habs faithful, all the while bringing you the best coverage and analysis I can offer to some of the most passionate fans out there! Just a quick word about myself then, before I start.
I have lived in Montreal for 14 years and have been a passionate hockey fan for nearly every single one of those years. I easily spend a few hours every day on twitter scouring for the next hockey related article to pop-up, and love to read everything I can find on the Habs, from newspaper articles to the mini-blogs on RDS. I do my best to write in a way that is both informative and casual, serious when necessary and downright hilarious at any other moment. As an aspiring sports journalist, I can only say that writing for THW is an amazing opportunity for me and I'm planning to make the most out of it. Hope you guys enjoy it as much as I do!
So, for my first blog, I figure I would go ahead and introduce the newest high paid member of le Canadien de Montreal, Erik Cole.
The General Stuff:
Acquired through free agency, Cole signed a 4 year/18 million dollar contract (4.5 million cap hit), which surprised many Montrealers since his previous contract had been a measly 2 years/5.8 million dollars (2.9 million cap hit). Cole has spent most of his career with the hurricanes, who drafted him 71st overall in the 1998 draft. Over his career he has played 620 games and has a career total 184 goals, 206 assists and 390 points, with a side-order of 557 PIM.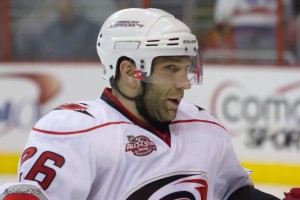 Alongside his 620 regular season games, Cole has played 43 career playoff games and has notched 6 goals (all in Carolina's run to the Stanley Cup Finals in 2002) and 8 assists. Though his playoff numbers seem low, keep in mind that Cole has basically only played in 2 of the 3 playoff series that Carolina has qualified for (2002 and 2009) since he only played in the last 2 games of the 2006 playoffs due to a broken neck suffered on March 4th.
The Specifics
You've now seen Cole's numbers, but they don't tell the whole story in this case. Cole isn't just a reliable offensive force, he's also a big bodied forward who knows how to hit. Standing at 6'2 and weighing in at 205 pounds, Cole is powerful grinding left wing who can drive to the net, win the battles in the corners and clear space in front of the net on the powerplay. A power forward, basically.
Cole also partially addresses Montreal's glaring lack of size and grit, which was most obvious during the 2011 playoff series against the Boston Bruins. While his size isn't monstrous, Cole is not a player to shy away from a hard hit or afraid to deliver a punishing check. Cole basically takes over as the veteran power forward that Montreal hasn't had for years, and at 4.5 million per year, Canadiens' GM Pierre Gauthier seems to think that  Cole is exactly what his team needs to compete with bigger, more physical teams such as Boston or Philadelphia. Cole is also extremely versatile, which will allow Jacques Martin, the Canadiens' coach, to use him to either create space in front of the net for Brian Gionta and Tomas Plekanec on the first line or to add scoring depth on the second and third lines. Also, I wouldn't be surprised to see Cole get a decent amount of powerplay time.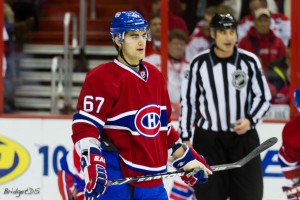 Finally, at 32, Cole also provides the veteran leadership that Montreal lost when they lost Roman Hamrlik to free agency this summer. Yet, I can only assume that Gauthier also brought in Cole to provide a mentor for a smaller group of younger players that the Habs have been trying to develop: Max Pacioretty and Andrei Kostitsyn. Both Kostitsyn and Pacioretty have the potential to be very good power forwards, but lack the guidance of an experienced and established player to guide them in their development. Thus, Cole now has the task of teaching these two players (and any future potential power forward the Habs may acquire in the next 4 years) how to use both their size and their skill to score goals and win physical battles.
The (somewhat) Ugly
Although Cole is an excellent, complete player, he has a history of nagging injuries that haunt him practically every season. Over the course of 9 NHL seasons, he has only had 4 seasons during which he played 80 games or more, and only 1 (2010-2011) in which he played all 82 games. Between the broken neck he suffered in 2006 which left him out for the final 32 regular season games and all but the final 2 games of the Stanley Cup Finals and his re-occurring "lower body injuries" , Cole is far from having a clean medical slate. It is safe to say that Gauthier took it as a good sign that Cole played his first full NHL season just last year and that he is hoping that Cole's injuries are now a thing of the past . Hopefully for the Habs, Cole will not suffer the same fate as Montreal's defensive corps has over the past two seasons (see: Markov, Gorges).
So, What's the Verdict?
In the end, I believe that Gauthier made an extremely wise decision in going after Erik Cole. Although people may remain puzzled at the size of the contract Cole signed, it is important to remember that he remains the most effective power forward that was available in this summer's free agency and that Cole addresses a glaring issue that has haunted the Habs for many seasons now. Newly armed with an excellent power forward and a new mentor for younger players such as Pacioretty, Gauthier believes that he has taken a big step forward in upgrading the size and strength of Montreal's squad. But will this new key cog remain healthy during the next four seasons? Habs fans can only pray that having free health care doesn't mean Cole feels the need to test the Quebec health care system!
And finally, for those obscure facts lovers (I'm definitely one of them!):
The Fun Stuff
Cole is the only player in NHL history to be awarded two penalty shots in a single game (Nov 9th, 2005).
Cole was also one of the players chosen to play for the United States during the 2006 Olympics in Turin.
During the 2010-2011 season, Cole scored 9 game winning goals, making him the leader in Carolina and tied for fourth in the NHL (NHL.com)
According to Arpon Basu, Habs fans should be happy that Cole will not be facing the home team anymore because "He had 14 goals and 11 assists in 28 career games against Montreal – his highest point-per-game average against any opponent – and Cole said the energy in the Bell Centre was a big reason for his elevated play."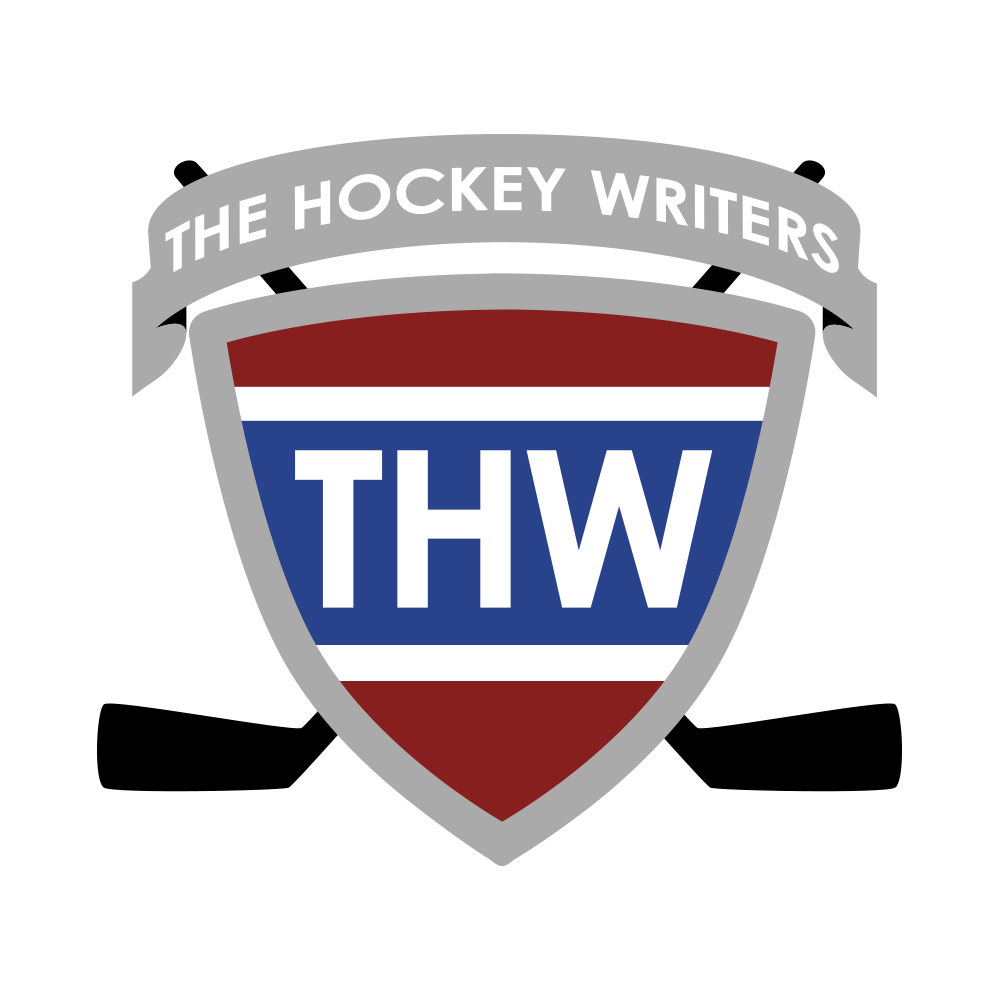 The Hockey Writers is:
1) A top-tier hockey media company delivering a top-notch, in-depth look at the NHL
2) A collective of some of the best hockey writers anywhere
3) A multimedia provider with daily podcasts and YouTube shows
4) Well-respected and widely-cited NHL prospect and draft resource