Here are two quotes by Flyers' head coach Craig Berube:
4/13/2014: "Well, he's a heads up player.  He's got skill and he has composure with the puck.  He's a skill guy but he's got composure, and I thought he played a good game."
4/25/2014: "He's smart with the puck. He makes plays sometimes, and everybody on the bench looks at each other and they're like 'Where did that come from?' and he's really talented."
In both, Berube is talking about one player…Jason Akeson.
Flyers fans (and apparently management) are torn on whether to believe Akeson is a valuable player or not. He's gotten comfortable warming up seats in the press box for the majority of the year and Berube doesn't seem to want to insert him into the lineup. Today news broke that he was being placed on waivers.
Setoguchi cleared waivers. Philly places J.AKESON on waivers.

— Darren Dreger (@DarrenDreger) November 27, 2014
I've watched Akeson since his days in the Ontario Hockey League with the Kitchener Rangers. In 2009-10, Akeson scored 24 goals and 56 assists and followed that up a year later with 24 goals and 84 assists for 108 points.
Akeson has played a total of 21 NHL games – seven of which were in the playoffs. When given the opportunity, he can produce and make a line gel and be more offensive. The thing is, Akeson hasn't been given that chance. In the playoffs he spent time on the 2nd and 3rd lines and had three points in seven games.
No one on this team has gotten more of a raw deal than Jason Akeson to this point. When players like Vincent Lecavalier and RJ Umberger are playing abysmal, not generating chances, and not living up to their contracts, Akeson has patiently been waiting for a real opportunity since the beginning of the season. The 4th line checking role isn't cutting it for a player of his skillset.
I don't know how good Jason Akeson is. He was never overly impressive but didn't exactly get a great chance to succeed. So it goes.

— Kurt (@Kurt_BSH) November 27, 2014
No one really knows how good Jason Akeson is or potentially could be. He's an enigma for all the wrong reasons. He's had the skill and determination from day one and the Flyers saw that in him when they signed him in free agency. He sees plays develop and is a creative player with and without the puck. If you put him anywhere in the top three lines, he will deliver.
And do you know where skilled players don't thrive?
In the press box.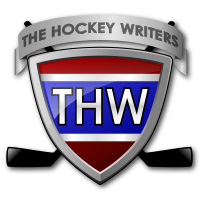 The archives of THW contain over 40,000 posts on all things hockey. We aim to share with you some of the gems we've published over the years.