As per NHL insider Andy Strickland, 'Sounds like the Toronto job is Brad Treliving's to lose." It's an interesting choice of words because it suggests there's something Brad Treliving could say to take himself out of the running as the early favorite to land the job as the next general manager of the Toronto Maple Leafs.
What Strickland probably meant was that, of all the candidates the Leafs might choose to interview, Treliving has the organization's attention and President Brendan Shanahan simply wants to see where the former Flames' GM head is at. If he says the right things — in other words, is on the same page as Shanhanan — the job is likely his. But, what if he says the wrong thing? In fact, what if every GM says the wrong thing?
Shanahan Has Told The "Core Four" He Expects to Keep Them Together
Another NHL insider, Chris Johnston of the Steve Dangle Podcast Network, recently reported that Shanahan called each of the Maple Leafs' core four players and told them the organization intends to keep them together. All four want to stay put, and now the franchise has said, 'Yep, that's the plan.' That's an interesting "promise" to make considering it's possible that every single GM who applies for the job might believe trading one of them is the only real way to fix this roster.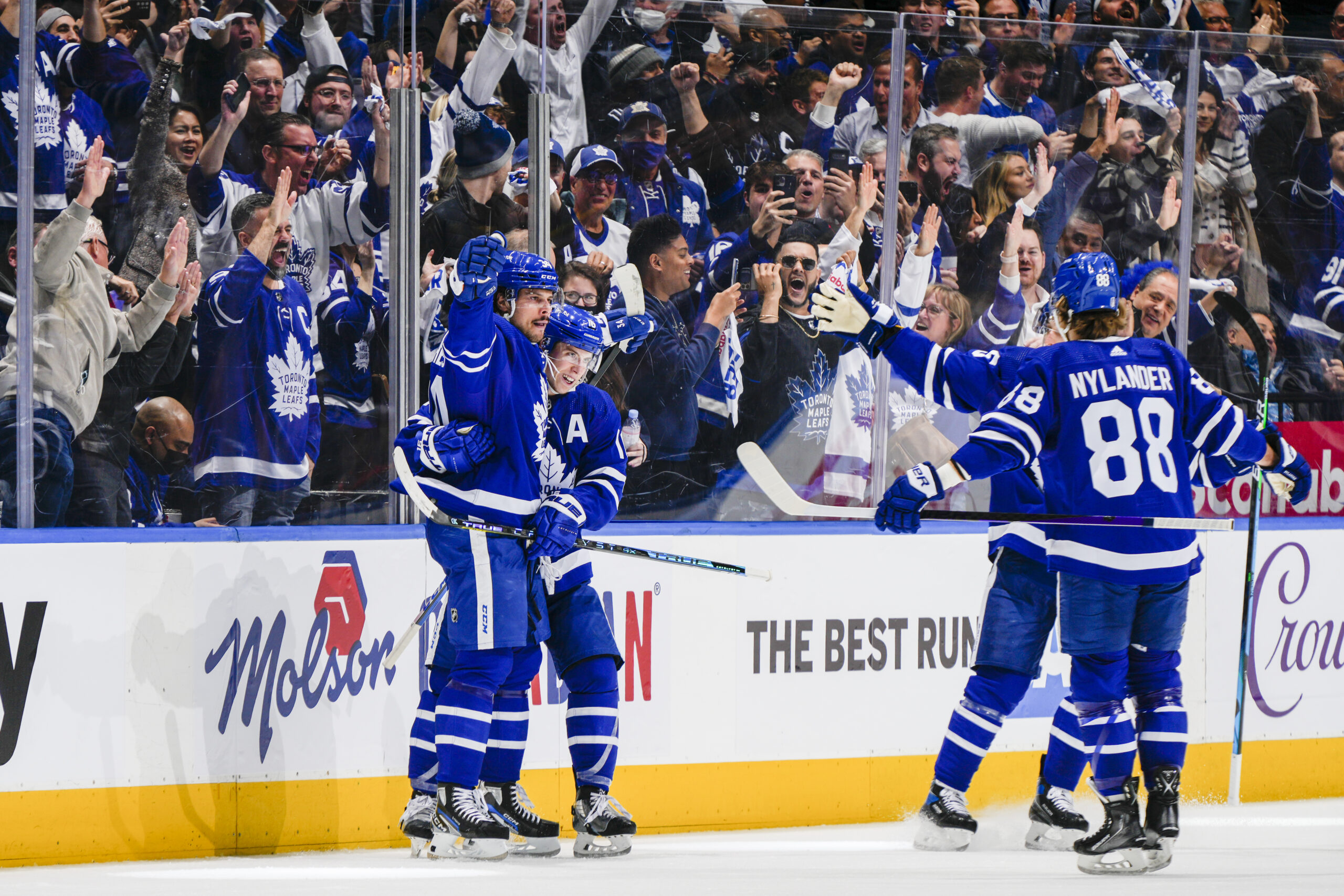 In the case of Treliving, someone who isn't likely afraid to speak his mind, would he say he thinks one of Auston Matthews, Mitch Marner, or William Nylander should be dealt, if he believes that's the best path forward? One would assume so. And, if he does, would that take him out of the running considering Shanahan just told his stars that they won't be traded? It would be an intriguing way to start an already soap opera-like relationship.
Related: Report: Toronto Maple Leafs 'Core Four' Will Not Be Traded
That leaves Treliving in a curious spot. While it's not known what his vision for the team might be, if it isn't keeping to core intact, how does he sidestep what Shanahan has essentially already promised his top-end talent? For that matter, how does any experienced GM who wants to be upfront and honest about their thoughts and implement "their plan" for a team that continues to disappoint?
Is This Shanahan Already Blocking Moves By a New GM?
Even if Shanahan and a new GM are on the same page when it comes to the "core four", what happens if the GM wants to make other moves and Shanahan isn't favorable to them? The fact that Shanahan didn't wait to approach his stars before a new GM was hired already speaks to the notion that his top priority isn't the vision of whoever joins this team as its manager. Shanahan essentially said, 'I'm going to be hiring someone, and they might think one thing but don't worry guys, we'll keep you together.'
---
Latest News & Highlights
---
This is why Kyle Dubas was rumored to be so frustrated. Shanahan was reportedly frequently stepping in and not letting his manager make key decisions. With this report coming out by Johnston, every GM interviewing for this position now knows that Shanahan will talk to his players but not ask for his GM's opinion first. How does a new GM who wants any sort of autonomy operate under these conditions? Moreover, if all of those applicants walk away from the gig because they don't have a real say in roster decisions, what candidates are left beyond GMs will simply be a "yes person" to Shanahan's every thought when it comes to hockey decisions?
Can A New GM Work Around Shanahan's Constant Interference?
Some people will make the argument that every GM has a boss and that huge decisions need to go through a certain chain of command before the deal is done. That is probably accurate. Few GMs have full autonomy over all roster decisions. At the same time, these GMs probably want to be included in important discussions with the key players on the team and Shanahan has already proven he's willing to make assurances without a new GM in the loop.
Maybe this was a one-time thing. Maybe it wasn't. Any GM that comes in an interview for this job needs to know and be comfortable with how everything operates with Shanahan at the top of the food chain. And, if you cross him, we've already seen what happens to those who want him removed from the equation. Bye, bye.