With March 3 still more than a month away, the 2023 NHL Trade Deadline can't come soon enough for many hockey fans. But why wait? In the case of the Vegas Golden Knights and, very likely, some of their potential trade partners, there's an underlying urgency that might make it prudent to explore deals well in advance of that date.
For non-contenders hoping to turn current contributors into future assets, unloading players now in order to get an early leg up on the Connor Bedard sweepstakes makes a lot of sense. For Vegas, anything that might break the club out of their current funk (they are 16-16-4 since Nov. 10 and have dropped seven of their last eight) and solidify a roster increasingly feeling the crunch of injuries makes a lot of sense. That doesn't mean there won't be the usual games being played amidst negotiations, but a mutual interest in getting something done could result in more purposeful trade talk.
---
Latest News & Highlights
---
Whenever a trade might occur for the Golden Knights, it seems clear now that one is needed. But what needs are to be addressed? To get some of our trade deadline coverage underway, let's take a look at some of the key areas that general manager (GM) Kelly McCrimmon may look to shore up through some wheeling and dealing over the next month-plus:
Top-Six Forward
In a perfect world, the Golden Knights probably could use one more skilled offensive forward to either add some firepower to the third line or join the top-six and move someone like Chandler Stephenson down. Now, with Mark Stone sidelined with another back injury and facing an uncertain return date, the need for some added scoring up front grows that much more urgent. There was some hope that Phil Kessel could serve as a bargain bin top-six fill-in, but the 35-year-old simply hasn't done enough to be relied upon in that type of role.
There's good news and bad news here. The good news is that the rumor mill is already churning with a host of names that could fit what Vegas might be looking for. The mess in Vancouver means that Bo Horvat is likely to be traded and guys like Brock Boeser and J.T. Miller might even join him. Elsewhere around the league, trade talk has circled around the likes of Patrick Kane, Timo Meier, Ryan O'Reilly and Vladimir Tarasenko.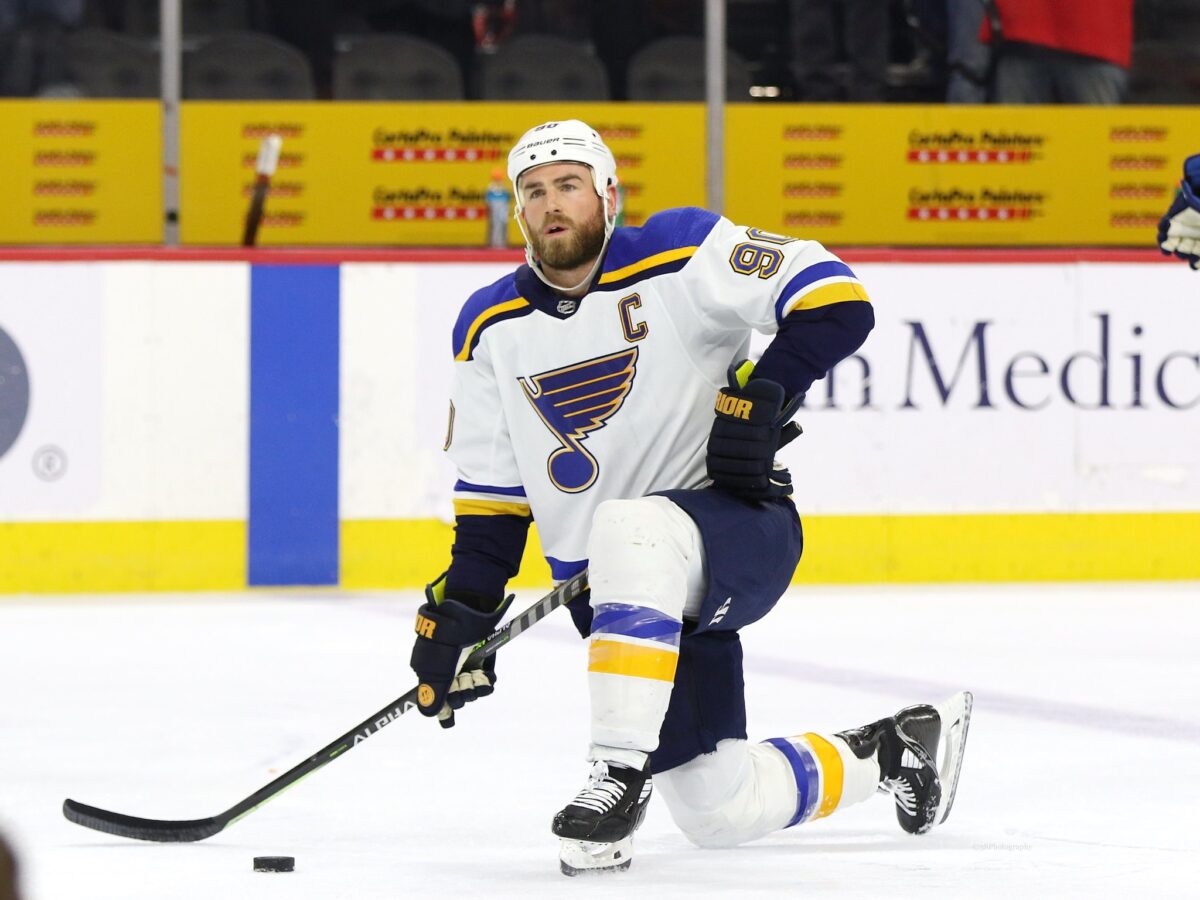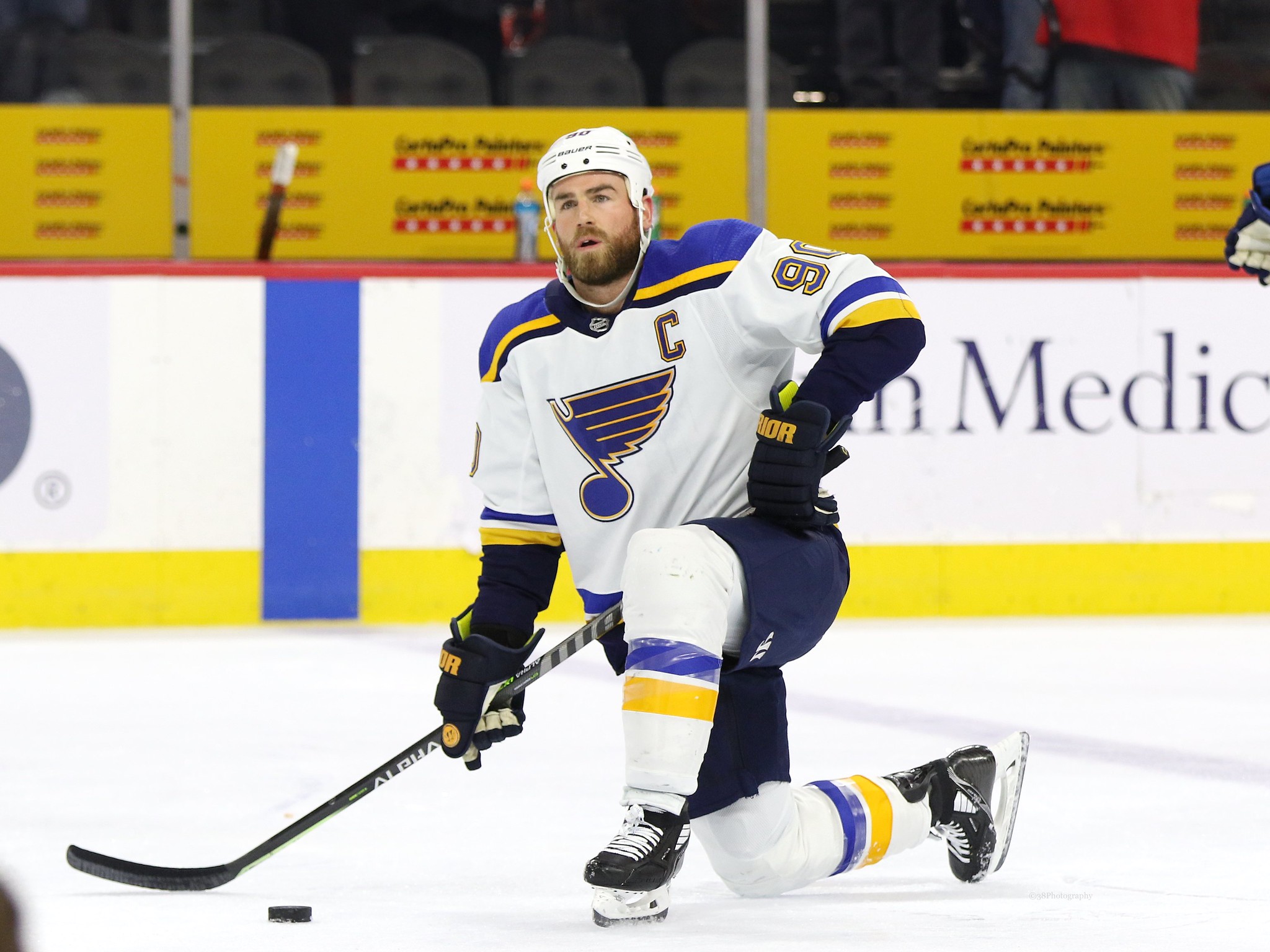 The bad news is that acquiring any of the aforementioned names – or pretty well anyone available who would fill the top-six need – won't come cheap or easy. The club is already more than $15 million into long-term injury reserve (LTIR) thanks in large part to Shea Weber and Robin Lehner, neither of whom will return this season. There is some wiggle room with respect to cap space, but not enough to take on the contract required for a player at that level (unless Stone goes on LTIR, which creates its own issues).
Furthermore, there's the acquisition cost to consider as well. Given the profile of these players and how many teams are poised to possibly be in the market for a top forward, it could take a pretty enticing package of prospects, picks and/or young players to make a deal happen, to say nothing of bringing in a third team to potentially assume some of the incoming player's cap hit.
Depth Forward
Landing a marquee forward is a fun thought to ponder, if only given how much eye-rolling the addition of another star would prompt across the league. However, it's probably not entirely realistic when considering the potential hurdles and the optimistic possibility that Stone's absence may ultimately not be long-term in nature.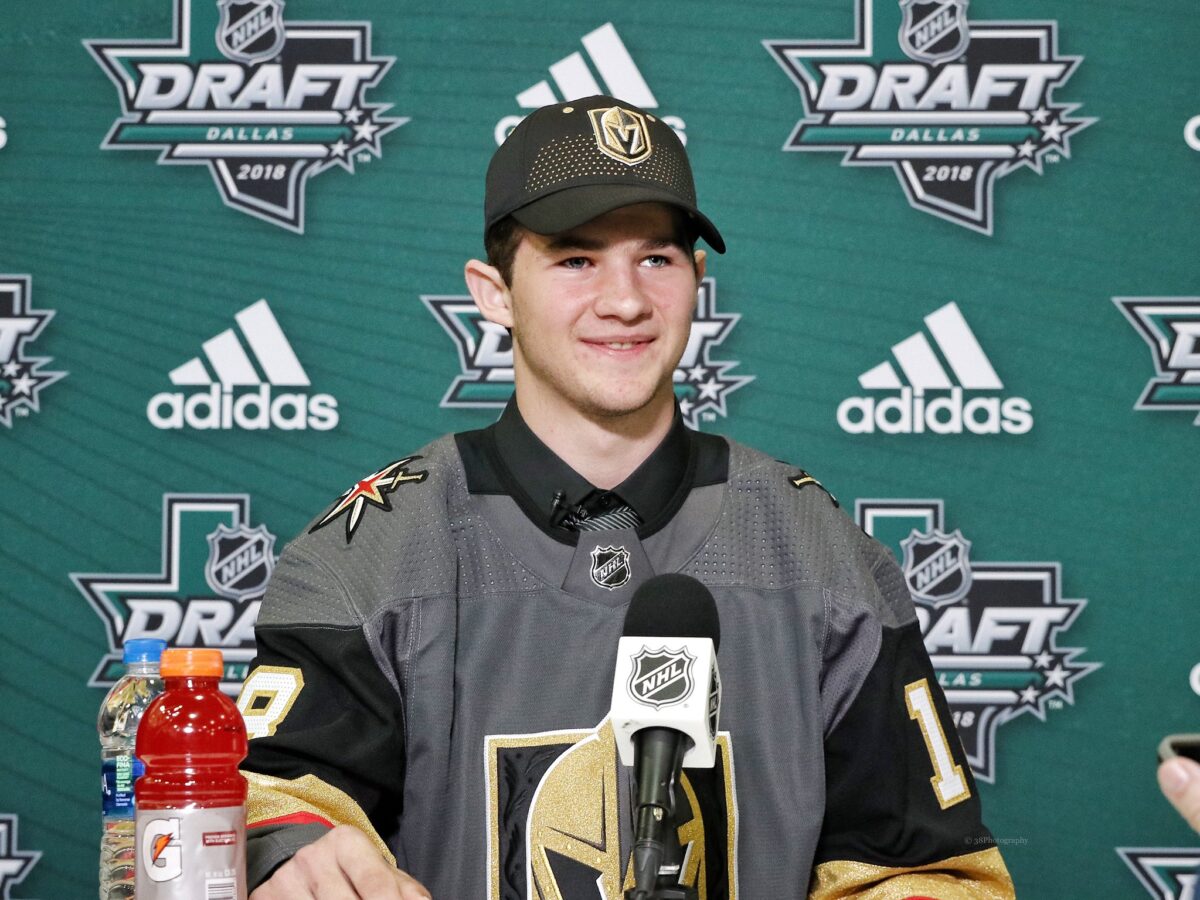 The much simpler way to bolster the forward corps would be through the acquisition of a depth piece who might, much like Stephenson, Kessel, Paul Cotter and Nicolas Roy have done at various times this season, be able to move up in the lineup for stretches. No, this isn't the most exciting path that McCrimmon could take, but it would come without the same level of assets to sacrifice or cap concerns to work out.
The other benefit of pursuing a depth forward: there are tons to choose from. An addition to the forward corps further down the depth chart could range anywhere from taking a bold run at a Tyler Bertuzzi or a Max Domi all the way down to any number of minimum-salaried grinders who might be available for a late draft choice.
Depth Defenseman
With Shea Theodore's return from injury reportedly imminent, adding to the blue line doesn't seem like the foremost area of urgency for the Golden Knights. Of course, every NHL team could use some additional insurance on defense and it isn't like things have been perfectly smooth in Vegas. Even with Theodore returning, Zach Whitecloud remains out after suffering a lower-body injury in early December.
You Might Also Like
In Tuesday's 3-2 overtime loss in New Jersey, Ben Hutton logged over 21 minutes of ice time, partly to help control the burden placed on veterans like Alec Martinez and Brayden McNabb. Hutton fared well and even scored a goal, but it's not unreasonable to think that the club may be seeking an upgrade. After all, for all the hype around Vegas' deep blue line, the team ranks a middling 12th in goals allowed per game (2.88) this season.
The trouble with adding a defenseman is that, apart from marquee trade bait names like Jakob Chychrun and Erik Karlsson, neither of whom make for easy or logical fits, the back end seems rather thin when it comes to defenders available by trade. Vladislav Gavrikov is an effective shutdown defenseman for the Columbus Blue Jackets, but whose $2.8 million cap hit could prove tough to absorb. Luke Schenn is a cagey veteran who brings physicality while on an $850,000 cap hit, but may not be enough of an upgrade over Hutton to warrant parting with assets.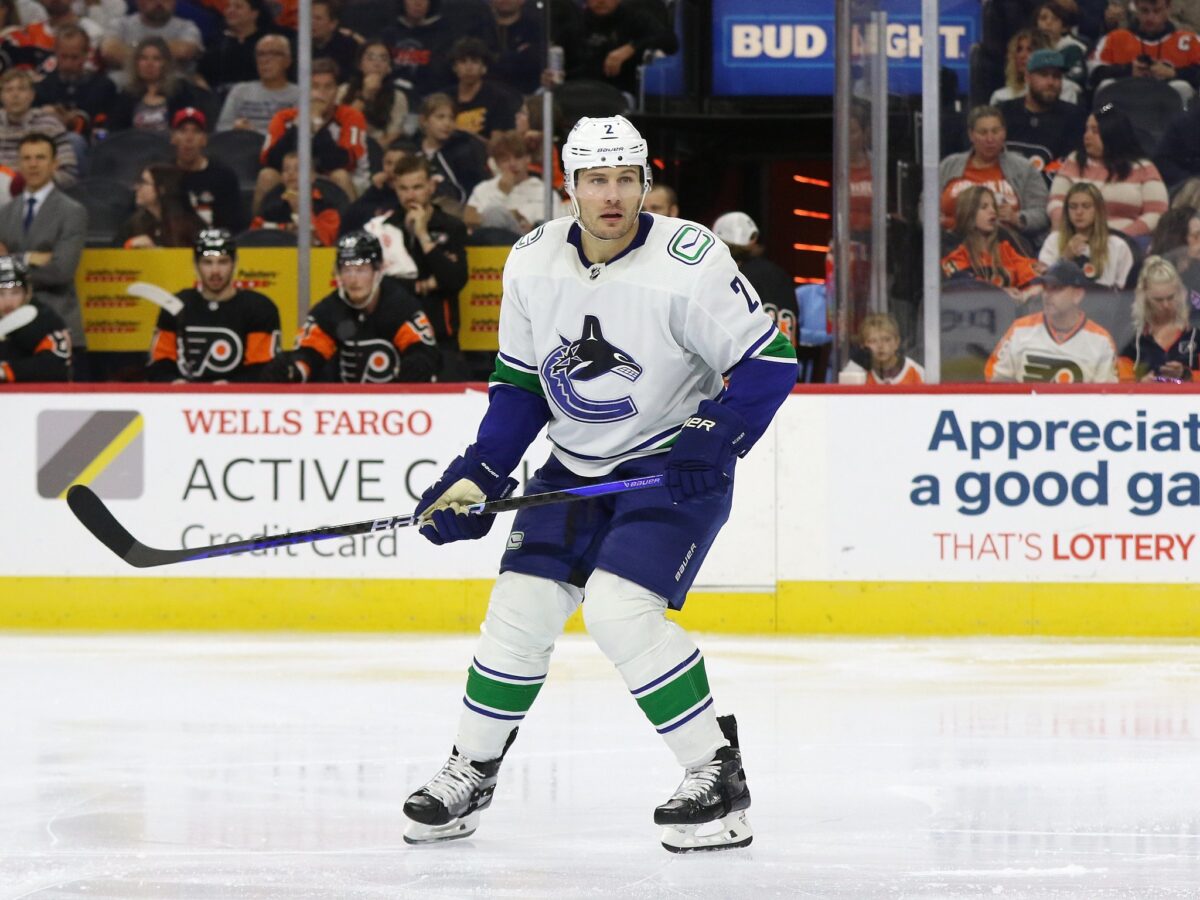 Rather than a front office focus, it makes sense for any blue line additions to serve as more of an option to consider closer to March 3 as the Golden Knights gain a clearer picture of their overall health outlook and get a better sense of what's available.
Mired in the midst of a taxing losing skid and haunted by the memories of a late season fade at almost the exact same point one year ago, it's becoming clear that something has to give with the Golden Knights. Of course, they aren't the only team looking to add, and other clubs may be better positioned to make a significant move. But McCrimmon knows the urgency here. There are holes to patch and significant pressure on a group whose high-paid roster simply can't miss the postseason for a second year in a row. It's trade time.
---
---