When the Vegas Golden Knights go on the road to any city, there are certain players on the roster who have that ever-present chip on their shoulder grow just an inch. As the team arrives in D.C. for Games 3 and 4, that player would be Nate Schmidt.
Cast-off by the Capitals just like every player on the roster was from their previous franchise, Schmidt is a bit of an unsung misfit, despite blossoming into the anchor of the Golden Knights' defensive unit.
The Emergence of Nate Schmidt
Entering the season, you could have easily assumed it would be Marc Methot, Luca Sbisa, or even Jason Garrison leading the Golden Knights' efforts on the back end.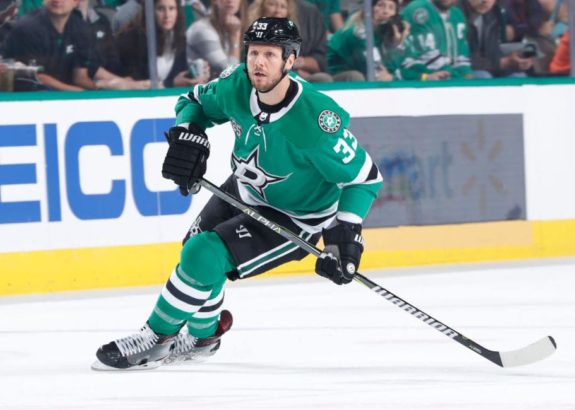 Methot was then traded to the Dallas Stars before he ever suited up in black and gold, Garrison spent the majority of the season buried in the minors, and Sbisa played decently when healthy, but was not for most of the season. While many had Schmidt pegged for a role in the Golden Knights' top four, few predicted he would assume the role of top D-man in Sin City, but that's exactly what he has become, much to the chagrin of the Capitals brass, who perhaps saw this coming, but left him exposed in the expansion draft.
And that's the thing…
Schmidt Should Never Have Been Available
Sure, a lot of teams have some regrets when it comes to how they handled last year's expansion draft (we see you, Florida Panthers), but you have to wonder if the Capitals would do things differently if they could do it over again. You can't blame the Caps for protecting their other three prized defensemen over Schmidt in John Carlson, Matt Niskanen, and Dmitry Orlov, but they did have the option of protecting four D-men, with Schmidt surely being the fourth.
This would have exposed three forwards that they instead chose to protect, one of whom undoubtedly would have wound up with the Golden Knights, but would the Caps have been better off with Schmidt still roaming the point at the expense of, say, an Andre Burakovsky or Tom Wilson?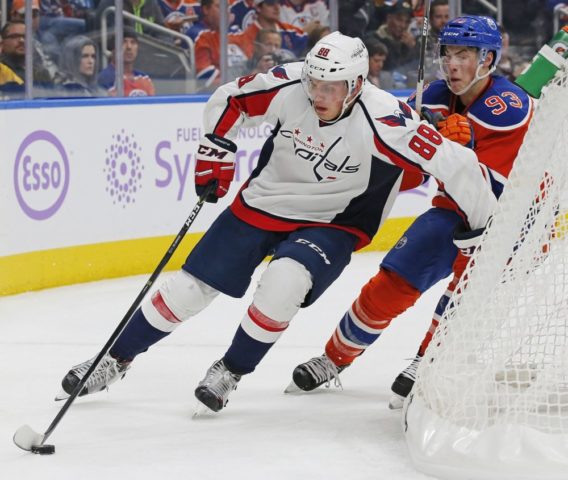 Lars Eller would also have been a candidate for exposure, while Marcus Johansson was the other forward protected that likely would have been left exposed since you have to imagine Alexander Ovechkin, Nicklas Backstrom, and Evgeny Kuznetsov were untouchable. T.J. Oshie was actually exposed but would have been a gamble, given his being an unrestricted free agent at the time.
Johansson was then traded to the New Jersey Devils a couple weeks later for two picks, while the Caps can certainly count their blessing they hung onto Eller, given how well he has stepped out to fill the void when Kuznetsov and Backstrom have been out separately with injuries this playoff run. In this hypothetical scenario, our money would have been on the Golden Knights selecting Burakovsky, given his high ceiling, which is exactly the reason he was protected by the Capitals and then signed to a two-year, $6 million bridge deal. But has he risen to the occasion to show his mettle?
No. Quite the opposite in fact, as he's actually regressed, albeit he has been hit with the injury bug this season.
Meanwhile, Nate Schmidt has gone from being the Caps' sixth defenseman to No. 1 on the depth chart for the Golden Knights. So, you certainly don't hear anyone in Vegas complaining.
Transition To Shutdown Defender
Always known for his ability to jump into the play, it may be surprising to some, even those on the Capitals staff, that Schmidt has become part of the Golden Knights' go-to shutdown defensive pair, along with partner Brayden McNabb. Schmidt showed some offensive flair in his limited opportunities with Washington, never afraid to join the rush, but wasn't looked to when they needed to lock down opposing snipers. Now, here he is in the Stanley Cup Final, matching up with a man he knows quite well in Alexander Ovechkin.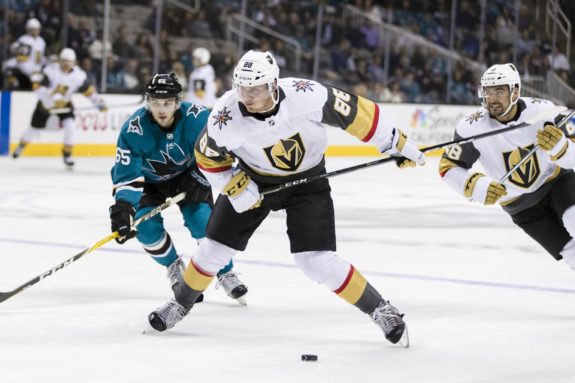 While Schmidt and McNabb held Ovie in check for Game 1, Ovechkin broke through for a power-play goal in Game 2 and looked much more like himself. On the road, coach Gerard Gallant will no longer have the advantage of last change to continue to match his top pair with the Caps' top line, but you'd have to imagine they will still be out there against Ovechkin as much as possible.
Schmidt Not Out For Revenge
To his credit, Schmidt is taking the high road, focusing more on dinner plans than seeking redemption against the team who let him go. In an interview with NHL.com, Schmidt mentions taking his fellow Knights out for mussels, showing them the best of his former home. He laughs at questions about the Capitals home record this playoffs and whether years of frustration were adding any pressure. He's staying focused on the task at hand.
So maybe not revenge, not quite. But certainly a little vindication. And you have to imagine that picking up a couple wins in D.C. would be pretty sweet for the former Capital, right?  Sweet as in the ultimate cherry on top of a Stanley Cup sundae?
Yeah, pretty sweet indeed.